Secure Robotics Robot Waiter
Service type : B2B
Get A Free Quote
Secure Robotics Robot Waiter
With rising costs of hiring personnel and recent difficulties related to hiring due to the COVID-19 pandemic, Secure Robotics brings you a Robot Waiter that would solve these personnel issues for your restaurant or cafe.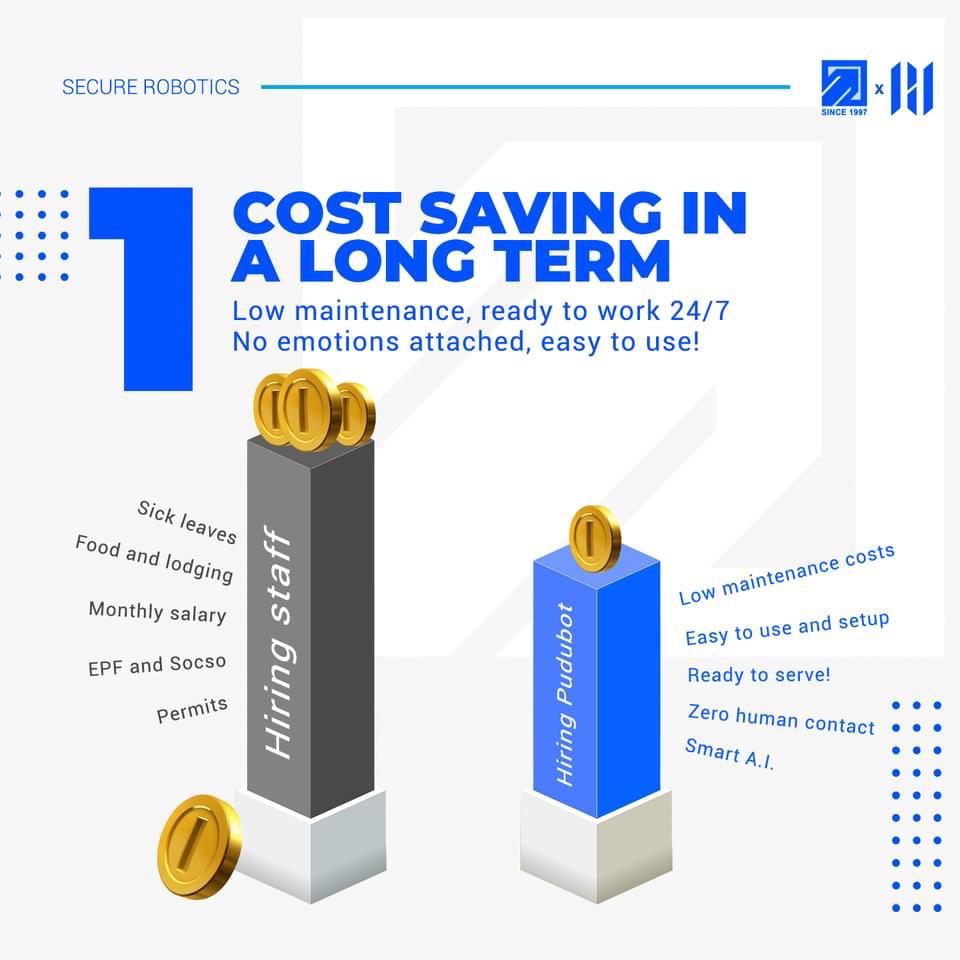 The Robot Waiters are easily programmed to pick up food from the kitchen and deliver it to the table of your customer automatically without fail.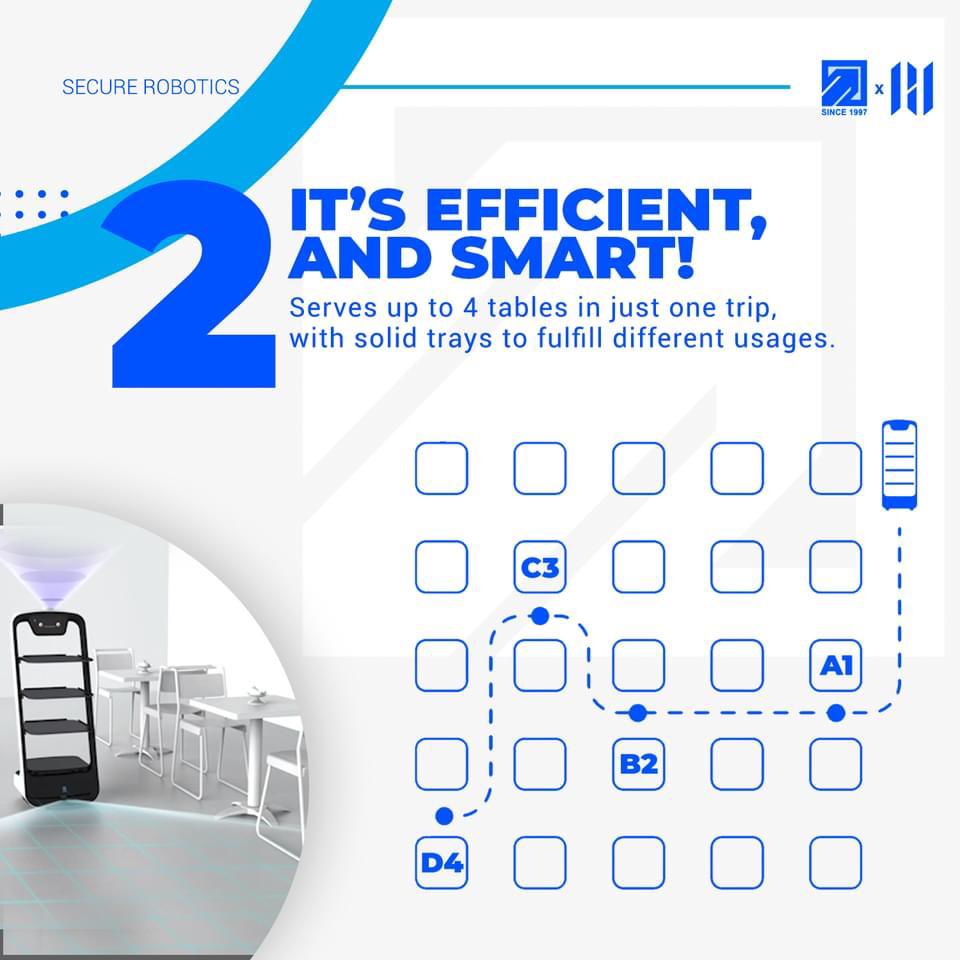 Social Media Bonus
Other than reducing costs of personnel at your restaurant, the Secure Robotics Robot Waiter would also be a social media darling for your establishment. It will also attract attention of your customers who would likely share it on social media as well and give your establishment added exposure.
Easy Payment Option
While you can pay for it one time, the Secure Robotics Robot Waiter can also be purchased through an Easy Payment option. Just message for the details.