Event type : Birthday Party, Cocktail Party, Meet Ups, Product Launch
Get A Free Quote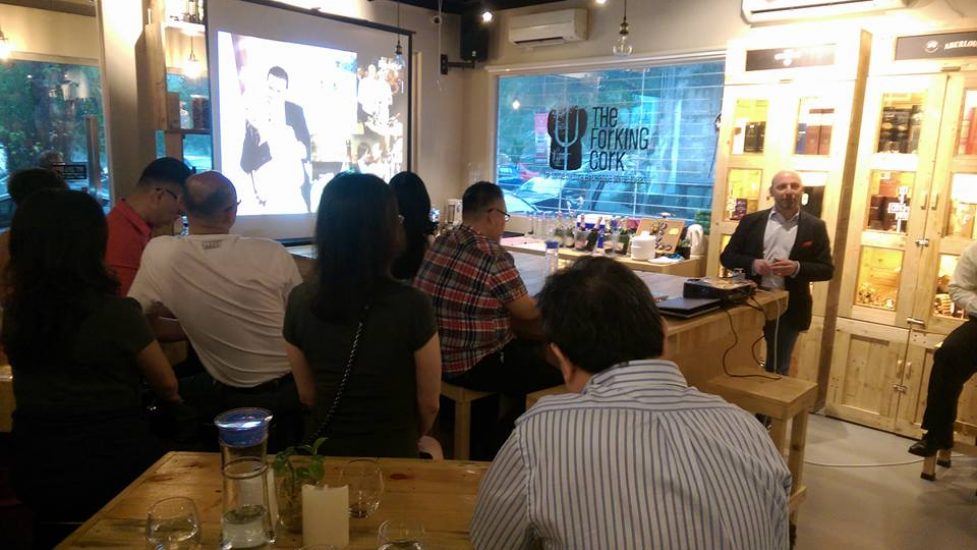 The Forking Cork
The Forking Cork bills itself as the first Wine & Whisky Entrepreneur Bar in KL. The owners who come from an electric mix of event management, advertising and serial entrepreneurship designed this place to network and get connected. So think of The Forking Cork as a co-working space with whisky, wine, women and men to go together with your ideation process, According to some whisky is very good lubricant for getting creative juices going. Oh yes, The Forking Cork serves pork too. That's brain food for some.
Event Space
The Forking Cork is designed with a lot of wooden furniture giving this place a casual feel. And it works in creating a friendly comfortable atmosphere for you to either chill with friends or discuss business ideas with business associates. This is a suitable event space for meet ups and small presentations or even an intimate product launch.
Location
The Forking Cork is located at Taman OUG with very easy access via the Kesas Highway making it ideal as a in between meeting point for people coming together from the south of KL to Puchong or Subang. There's also access via Jalan Kelang Lama if you are coming from Pantai. Adding to its good location, The Forking Cork is located in the easier to park section of Taman OUG. There's a good amount of street parking available and there's also an open air parking lot.
Address:

49, Jalan Hujan,
Taman OUG,
58200 Kuala Lumpur,
Malaysia
Get A Free Quote