Event type : Birthday Party, Cocktail Party, Dinner Party
Get A Free Quote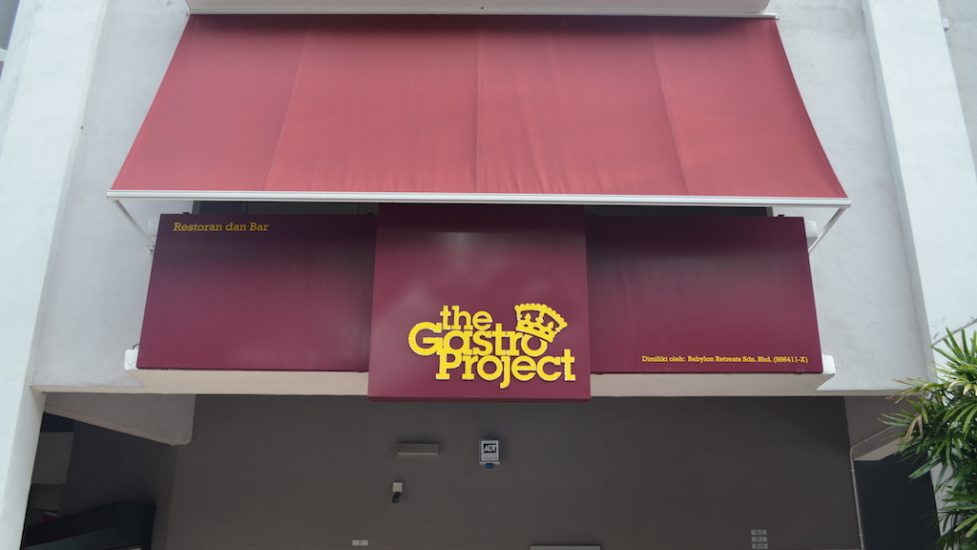 The Gastro Project
The first thing you'll notice as you step into The Gastro Project (TGP) is its combination of classic black and white chequered tiles, offset against white and burgundy walls. Adding character, the walls are adorned with large posters of Hollywood stars like Jack Nicholson, Samuel L. Jackson, Julia Roberts, Johnny Depp and Angelina Jolie. From the way the restaurant looks, you will be intrigued to find out the food and drinks we have to offer.
Ambience and Environment
The Gastro Project offers a modern, chic and very attractive environment, with an affordable menu. If you're looking for a relaxing dining spot that doesn't burn a hole in your pocket, this is definitely the place to be. Choose to sit comfortably at the restaurant or simply hang out at the bar for a tete-a-tete. The whole ambience of The Gastro Project is definitely warm and inviting. The bold fusion food, and creative concoction of drinks is a great compliment to the gastro pub scene.
Upstairs, on the mezzanine floor of The Gastro Project is a movie lounge with 30 comfortable lounge chairs. Movie buffs can enjoy delicious food while watching a movie. This space also doubles up as a multipurpose space where we cater for private events, corporate meetings, media launches, gatherings of various kinds, parties and even product launches.
Location
Nestled in Section 17, Petaling Jaya, The Gastro Project is a semi fine dining, neighbourhood restaurant inspired by the gastro pubs during the founder's, Dr Roshni Menon, stay in England. When The Gastro Project first opened its doors in January 2013 they wanted to create a place where passion for good food is appreciated among families and friends, at an affordable price. And it seems that many of their patrons seem to have agreed.