Three Little Birds Coffee
Event type : Birthday Party, Meet Ups
Get A Free Quote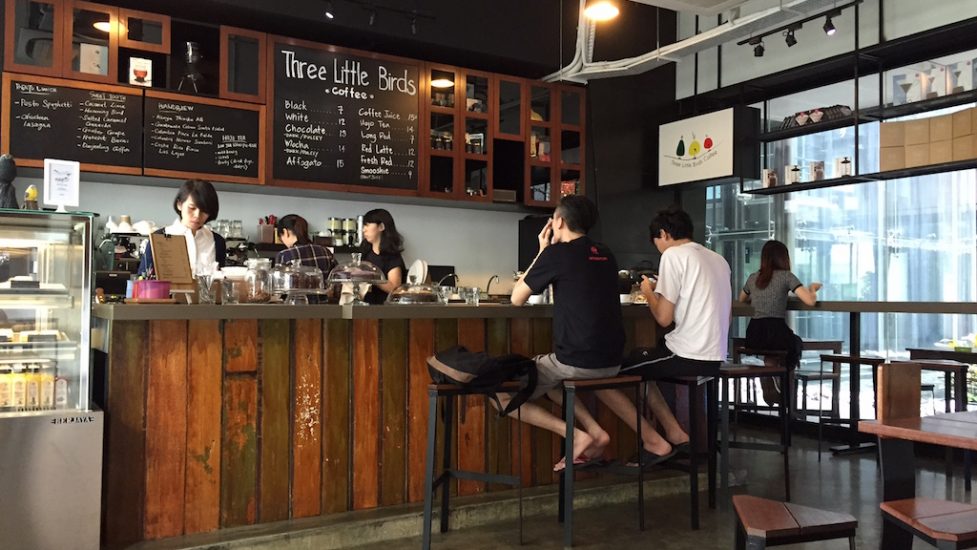 Three Little Birds Coffee
Three Little Birds Coffee is a cafe set within the YTL's D6 building in their re-imagination of Sentul. Gone is the Sentul of old with its old shop lots. In it's place, these shop lots have been replaced by 3 modern looking sharp angled buildings, that stand out from all the architecture in KL skyline. Within this sort of environment, Three Little Birds Coffee stands out further as the only cafe of note in the Sentul area. Three Little Birds Coffee has its pedigree from the Artisan Roast team that brought KLites RAW at Wisma Ekuiti. So you know you are going to get good coffee here and some pretty interesting cakes too.
Event Venue
D6 & D7 were designed to be environmentally sensitive and you see that with greens all around the building. The building is airy and has a middle courtyard section which acts like an outdoor garden to the establishments on the ground floor. You can either sit inside the cafe or enjoy having a cup of coffee in the cool breezy al-fresco setting of the patio. While Three Little Birds Coffee does not currently accommodate private parties, they do take group bookings. So if you are planning a meet up with your friends, doing a birthday party for up to 20 or 30 pax in a place that has a nice relaxed setting, check out Three Little Birds Coffee.
Location
Three Little Birds Coffee is located in the D7 Building on Jalan Sentul, which can be easily accessed via Jalan Ipoh, Jalan Pahang or even via the new interchange from Jalan Kuching that leads to Sentul. Parking is not only ample within the D7 building, it's absolutely free!
Address:

D7
Corner of Jalan Sentul and Jalan Enam
55100 Kuala Lumpur
Get A Free Quote