Event type : Meet Ups
Get A Free Quote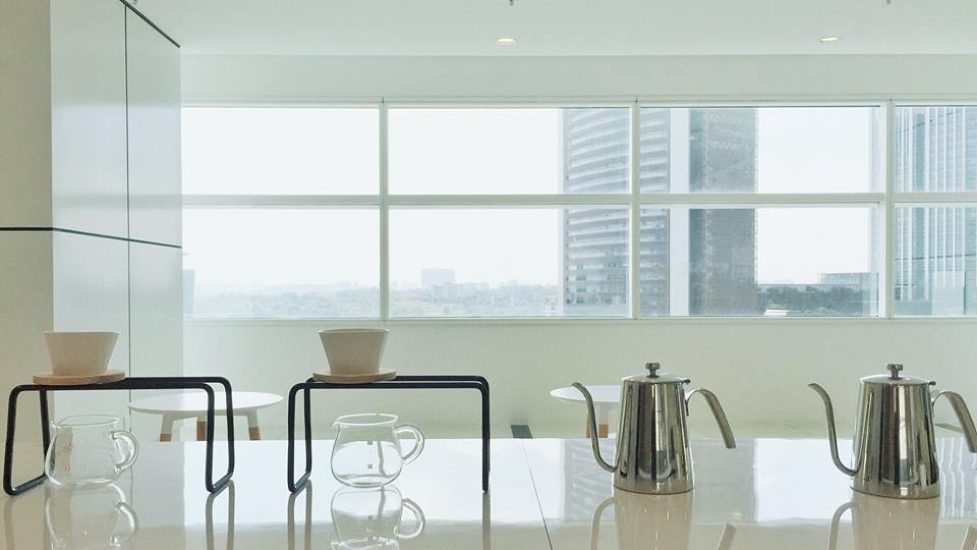 X Coffee Q Sentral
X Coffee Q Sentral is the first cafe to be opened within the Q Sentral building. The Q Sentral building is yet another office block that has risen up in the KL Sentral area. X Coffee Q Sentral is really a coffee kiosk, rather than a cafe, that serves the corporate denizens that inhabit the Q Sentral building. What sets them apart is the view of Lake Gardens (Taman Tasik Perdana) that you get while you are there and the Japanese-roasted coffee beans by two Tokyo-based roasters, Fuglen & Glitch and Karuizawa's Maruyama.
Event Space
X Coffee Q Sentral has a minimalist Zen look that complements the Japanese coffee that they serve. That minimalist look even extends to their cups. While they have only two tables, the lobby that they occupy is huge. And while this is not an event space for large events, it could be a great meeting place for a friendly chat or a ad-hoc small group discussion. And did we mention you get an impressive view of Lake Gardens?
Location
X Coffee Q Sentral is located on the 12th floor lobby of the Q Sentral building. Getting to this building is not exactly hard, unlike the CIMB building next door. There is limited parking within the building which is just as well, since we are only recommending this place for small groups. While there is ample public transport that gets you to KL Sentral, there is still a matter of a 500 metre walk from the station to Q Sentral.
Address:

Level 12-16 (AP), Q Sentral,
2A, Jalan Stesen Sentral 2,
KL Sentral,
50470 Kuala Lumpur,
Malaysia
Get A Free Quote