Event type : Birthday Party, Business Dinner, Business Lunch, Dinner Party, Farewell Party, Gathering, Lunch Party, Meet Ups, Reunions
Get A Free Quote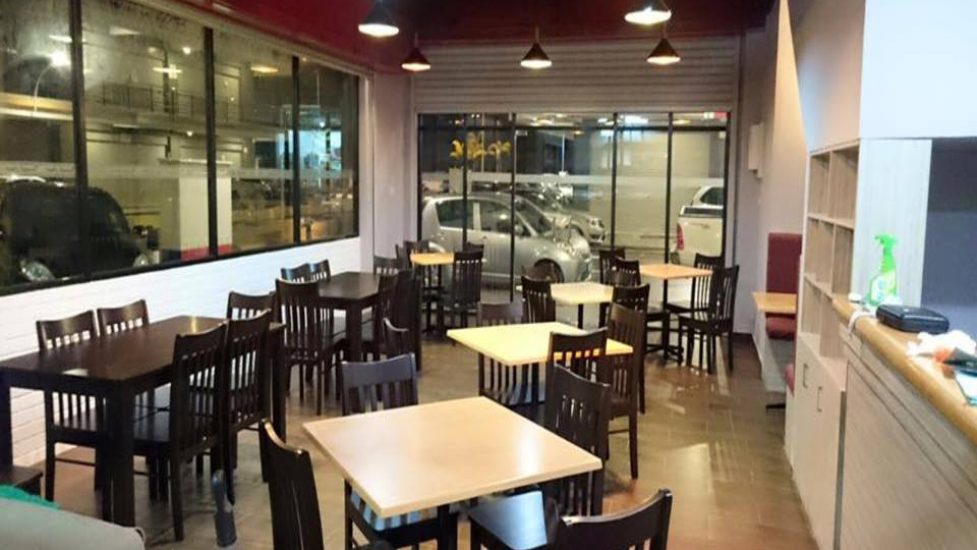 Twenty2 Crust KK
Twenty2 Crust KK event space that serves simple yet delicious meals. From a great beginning in Tambunan town, the team at Twenty2 Crust KK has opened up their new branch at Plaza 333 on the 1st of November 2013. They are extremely dedicated to serving you only the best food with affordable prices! Twnty2 Crust KK serves a wide range of pizzas and pastas as their main meals. Their house speciality is their Greek Lamb Pizza where the lamb is grilled to perfection. Another favourite at Twenty2 Crust KK is their signature is their BBQ Chicken Pizza. You would not want to miss out on having some really delicious, thin crusted pizzas here at Twenty2 Crust KK!
Event Space
Twenty2 Crust KK event space has a very simple and elegant look to it. Panelled with bright lights, this place has a very classy look to it. Cleanliness is never a problem here at Twenty2 Crust KK because all the staffs are very efficient at immediately cleaning up the tables. The interior design has a very clean layout and it definitely is very comforting to eat here!
Events
Twenty2 Crust KK event space is great for guests who would like to walk in and dine or even for big events like a birthday party and a gathering. You can even host your business meetings or have your corporate lunch or dinner at Twenty2 Crust KK. The team at Twenty2 Crust KK aims to provide food with great quality to all of their guests. This place is also great for kids because of the variety of food that they have. For events, guests are allowed to pick a minimum of 8 items from their extensive menu! They would even close the whole shop for you if you wish to have a private function at Twenty2 Crust KK which would cost you a rental fee of Rm500. Twenty2 Crust KK can hold up to 30 to 40 pax for events.
Location
Located at Plaza 333, Penampang, Twenty2 Crust KK occupies the ground floor of a shop lot. Parking spaces are easy to find since it is located in a plaza, so have no fear as it will never be of short!
Address:

Lot 44, Ground Floor, Block F, Plaza 333,
Lorong Plaza 333-5,
89500 Penampang,
Sabah,
Malaysia
Get A Free Quote