Event type : Birthday Party, Business Dinner, Business Lunch, Corporate Dinner
Get A Free Quote
Menu A – RM488+
for 5 pax
Starter
– Kurma OR Dates
– Acar Rampai
Appetizer
– Popiah Goreng
– Homemade Fishcake
– Cucur Udang
– Kerabu Apple
Soup
– Nyonya ABC Soup
Mains
– Sweet & Sour Siakap Fish
– Sambal Petai Prawn
– Nyonya Chicken Rendang
– Steamed Otak-Otak
– Telur Belanda
– Nyonya Grilled Brinjal
– Steamed Fragrant Rice
Desserts
– Assorted Nyonya Kuih
– Pulut Hitam with Mata Kuching
Drinks
– Teh Tarik
– Barley Melon
Menu B – RM888+
for 10 pax
Starter
– Kurma OR Dates
– Acar Rampai
Appetizer
– Chicken Meat Roll
– Popiah Goreng
– Cucur Udang
– Kerabu Sotong
Soup
– Nyonya Ox-tail Soup
Mains
– Chili Api Deep Fried Bawal Hitam
– Pineapple Prawn
– Ayam Ponteh
– Jiew Hu Char
– Claypot Braised Taufu
– Sambal Fried Ladies Finger
– Nasi Ulam
Desserts
– Assorted Nyonya Kuih
– Sago Gula Melaka
Drinks
– Air Sirap Limau
– Cincau
Menu C – RM1,288+

for 10 pax
Starter
– Kurma OR Dates
– Acar Rampai
Appetizer
– Pie Tee
– Chicken Meat Roll
– Acar Kunyit Fish
– Kerabu Mango
Soup
– Nyonya Ox-tail Soup
Mains
– Assam Pedas Red Snapper
– Assam Tamarind Prawn
– Inchi Kabin
– Nyonya Beef Rendang
– Omelette Sambal Petai
– Sambal Fried Paku
– Nasi Ulam
Desserts
– Assorted Nyonya Kuih
– Penang Cendol
Drinks
– Air Sirap Bandung
– Nutmeg Cooler
Set Menu A – RM98.80++ per pax
(minimum 30 pax)
Appetizer Platter
– A combination of Chicken Meat Roll, Popiah Goreng, Smoked Duck, Kerabu Mango
Soup
– Nyonya Oxtail Soup / Kiam Chye Arc
Mains
– Assam Tumis Red Snapper
– Pineapple Prawn
– Inchi Kabin Omelette
– Sambal Petai
– Jiew Hu Char
– Nyonya Grilled Brinjal
– Steamed Fragrant Rice
Dessert
– Pulut Hitam with Mata Kuching
Drinks
– Barley Melon
Set Menu B – RM128++ per pax
(minimum 20 pax)
Appetizer Platter
– Pie Tee (Top Hats)
– Smoked Duck
– Steamed Otak-Otak
Soup
– Kiam Chye Arc
Mains
– Saffron Fried Black Pomfret with Acar Rampai
(Deep Fried Black Pomfret marinated with saffron/kunyit. Comes with mix pickles vegetable)
– Nyonya Chicken Rendang with Kerabu Paku
(Rendang is unique taste in coconut milk with herbs & spices to bring out the sourish and tangy flavour, comes with Kerabu paku)
– Served with Nasi Ulam
(Mixed with dried shrimps, salted fish & assorted herbs)
Dessert
– Cendol with Sago Gula Melaka
Drinks
– Nutmeg Cooler / Vanilla Mango Shake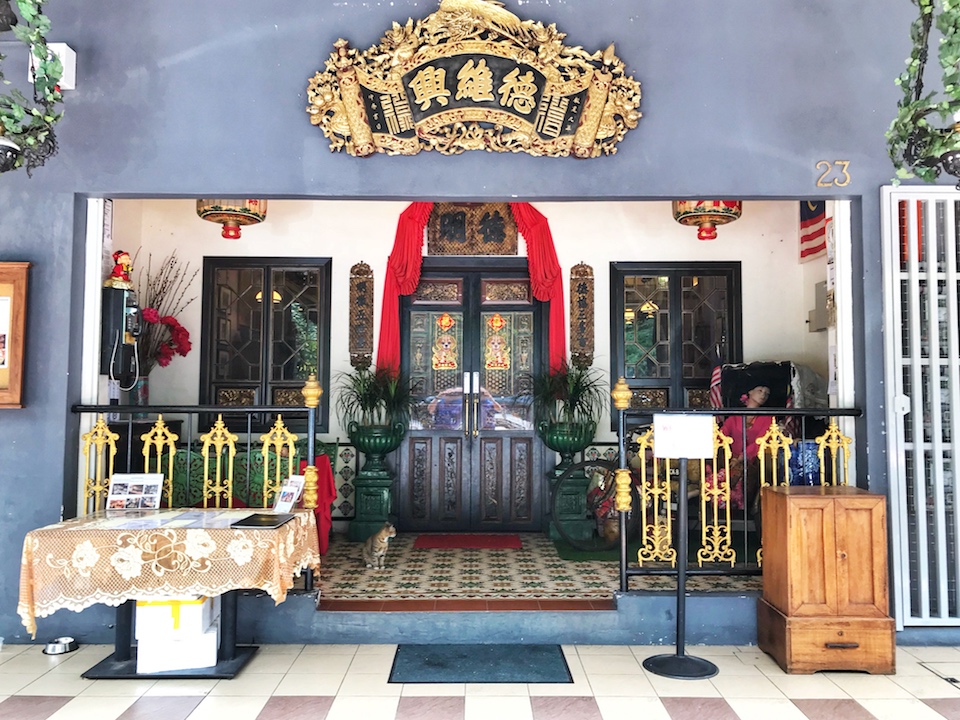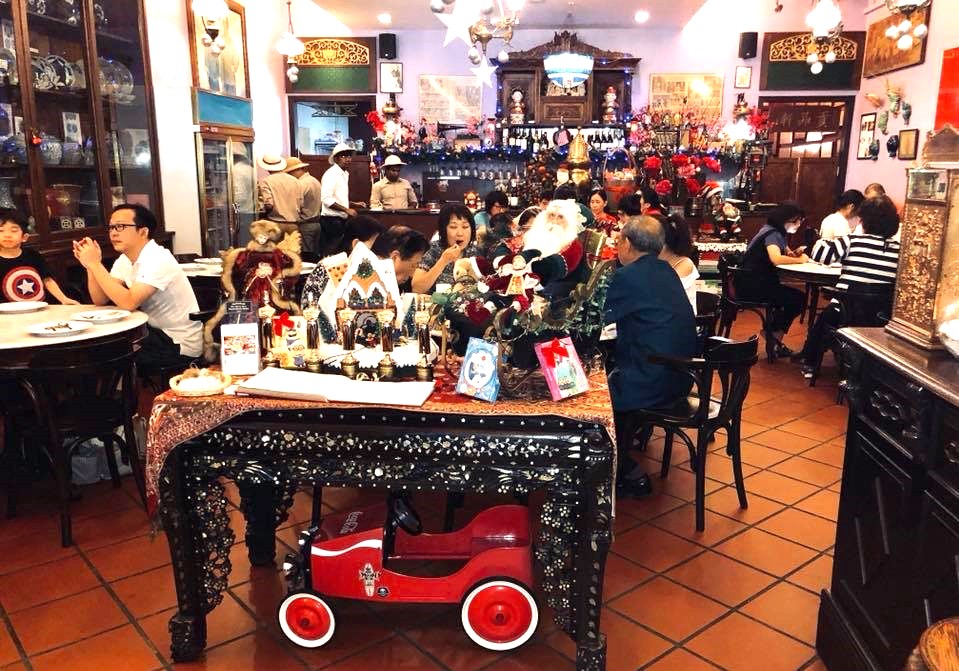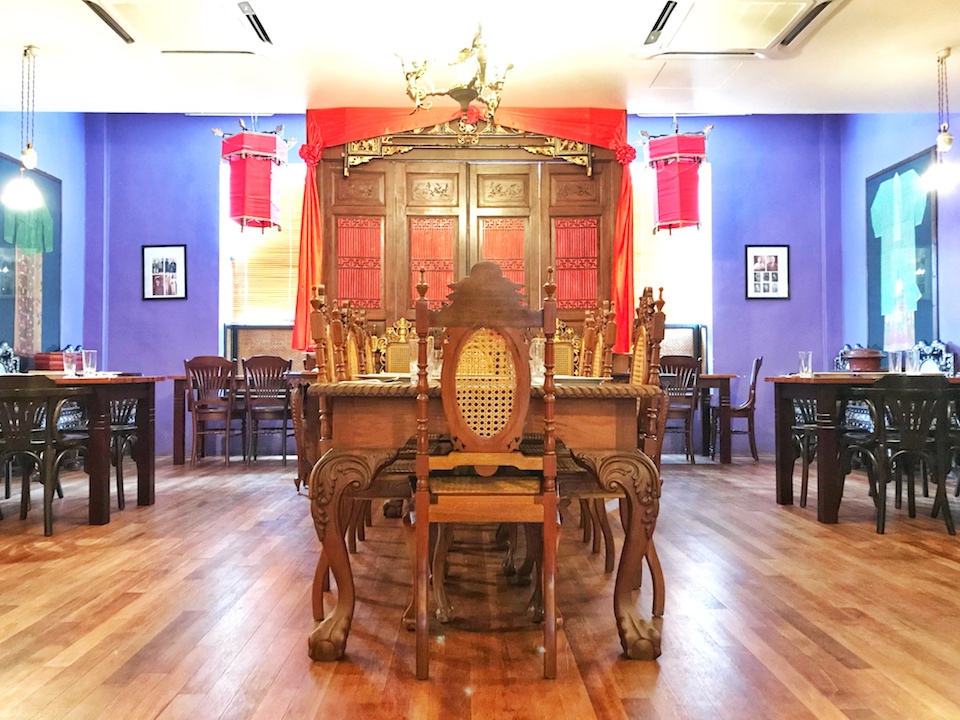 Little Heritage House – Straits Chinese Kitchen, is a Timeline concept dining experience dedicated to the revival of the Straits Chinese culture. In keeping with the authentic flavour of Penang Nyonya food, their kitchen is headed by an authentic Nyonya from Penang. Their cuisine includes Nyonya favourites such as Curry Kapitan Chicken, Kiam Chye Arc, Sambal Petai Prawn, Jiew Hu Char, Assam Tumis Fish, and Assam Tamarind Prawns. And of course desserts like Pulut Hitam, Sago Gula Melaka, and Nyonya Rojak as well.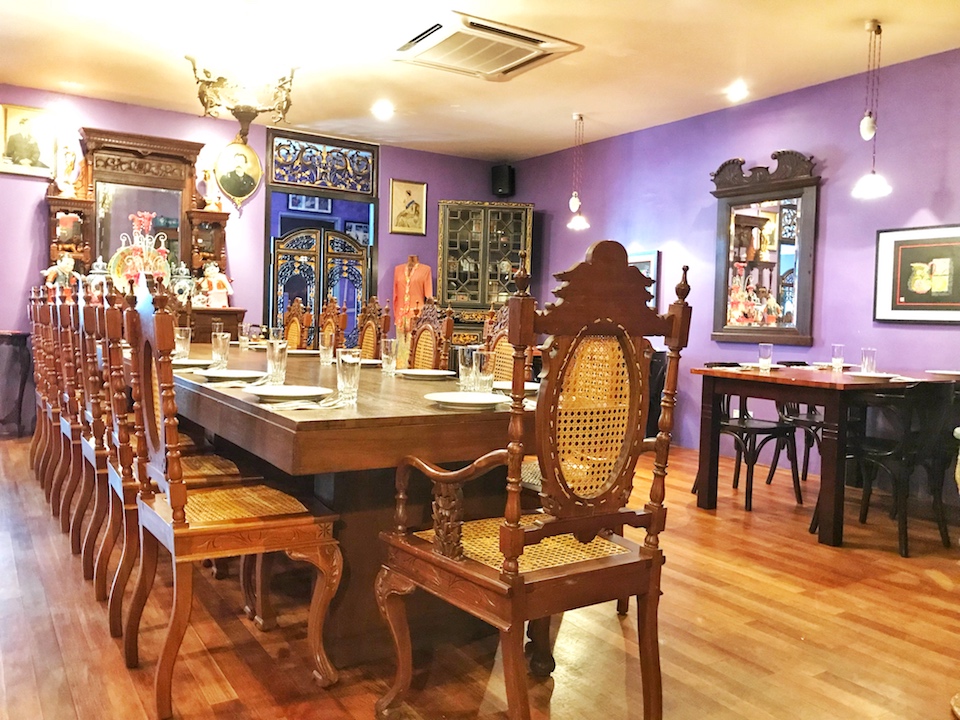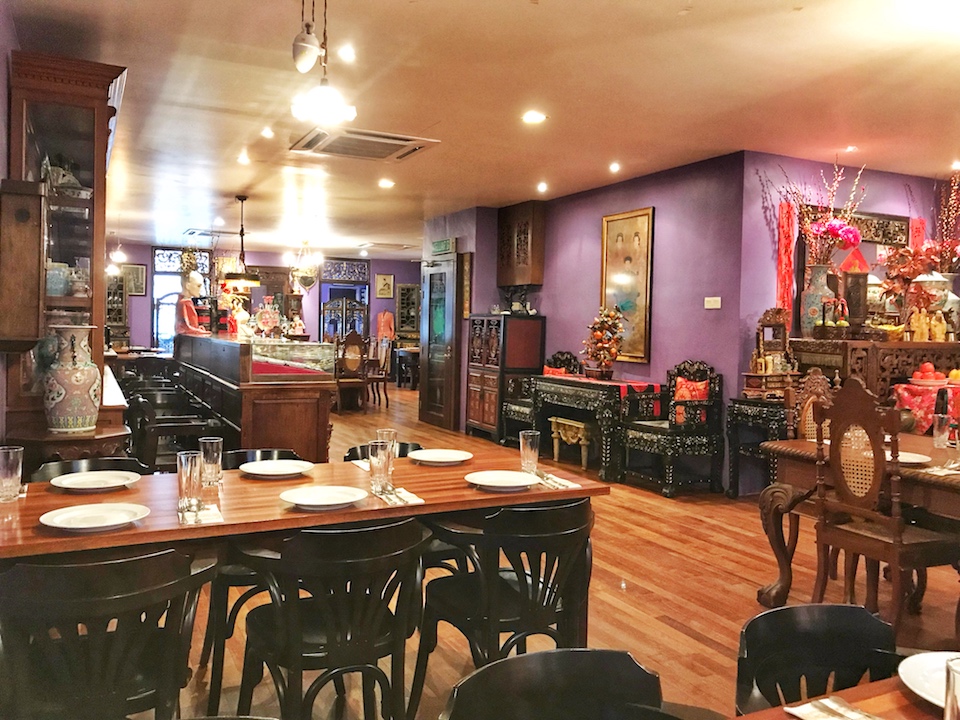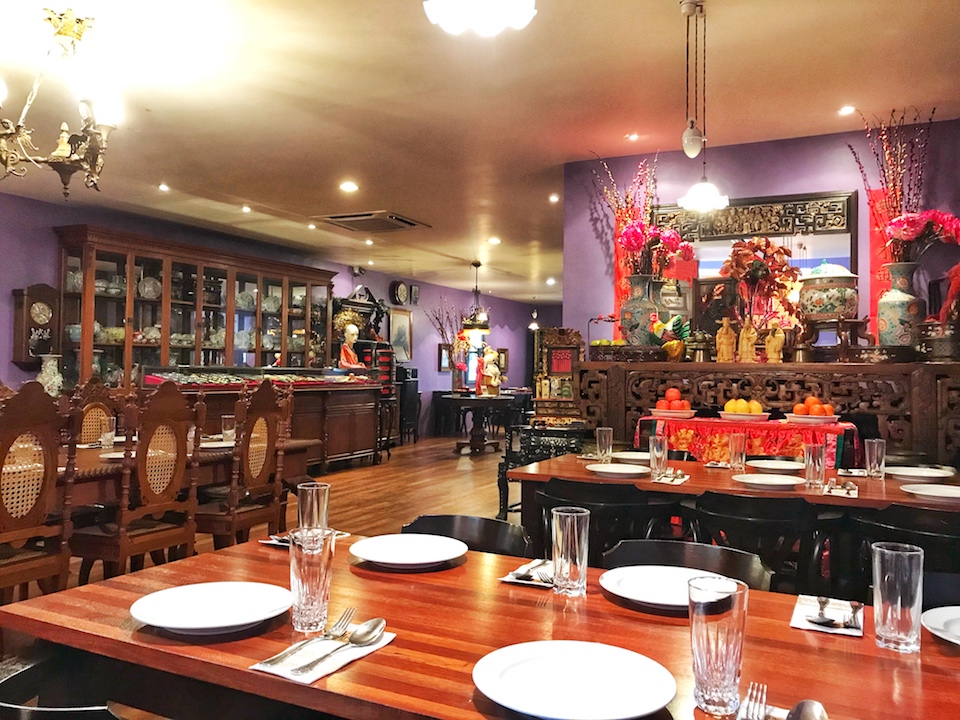 Event Space
Inspired by the rich culture of Nyonya cuisine, Little Heritage House is nicely decorated with all the heirlooms characteristic of the straits chinese, from a bygone era. There are two levels of space at Little Heritage House. The ground floor can take up to 40 pax, while the upstairs area can accommodate groups of up to 60 pax. Apart from being a private dining hall, the upstairs area features a fascinating glass display of old Nyonya footwear, jewelry, relics and paraphernalia.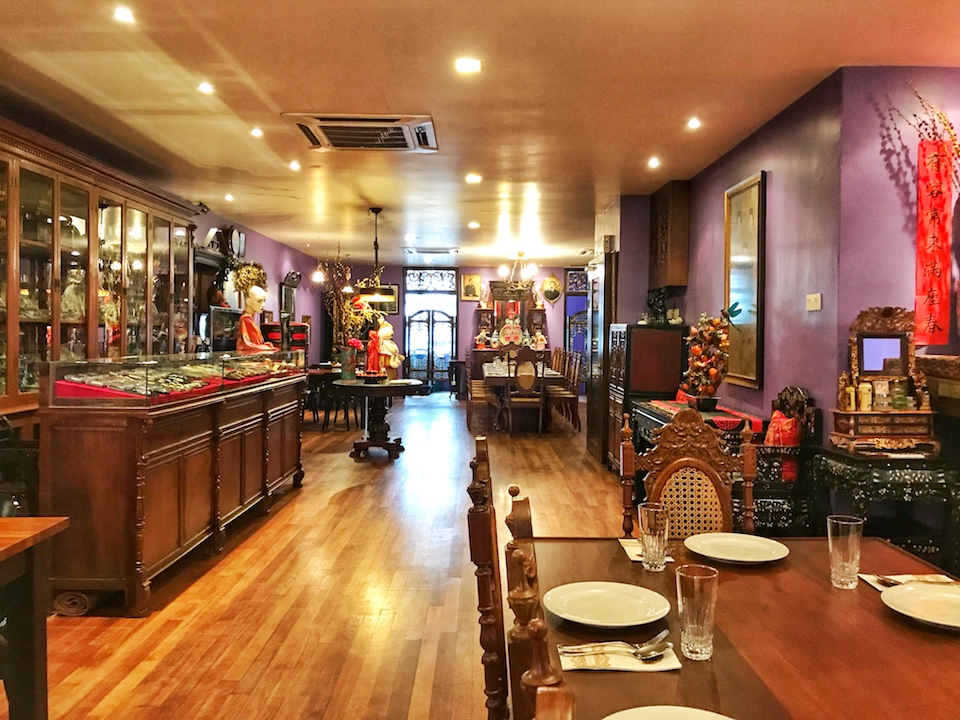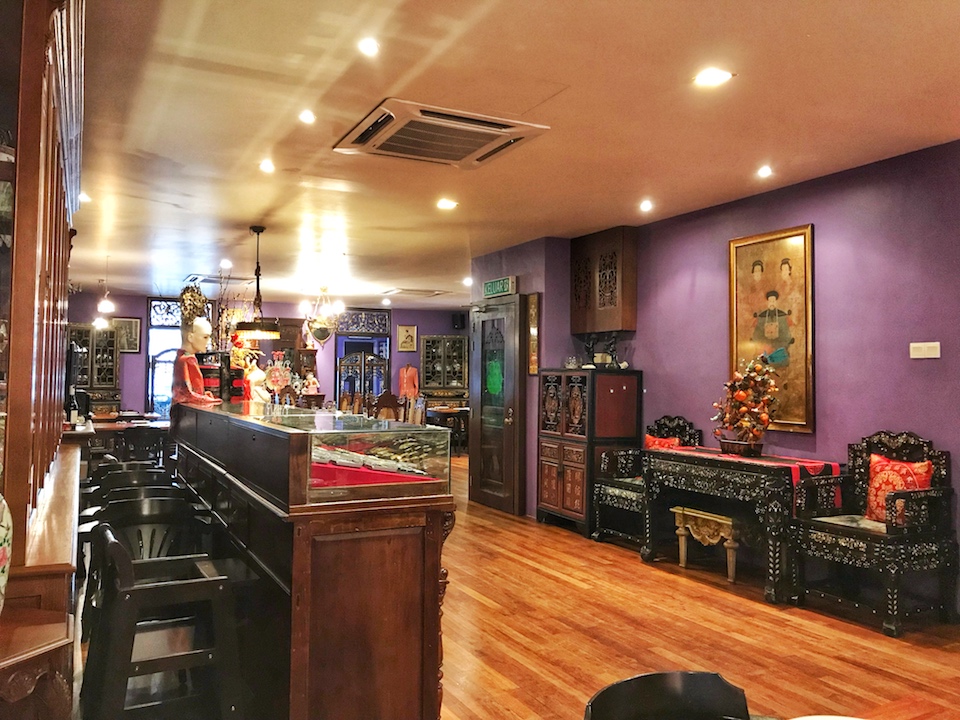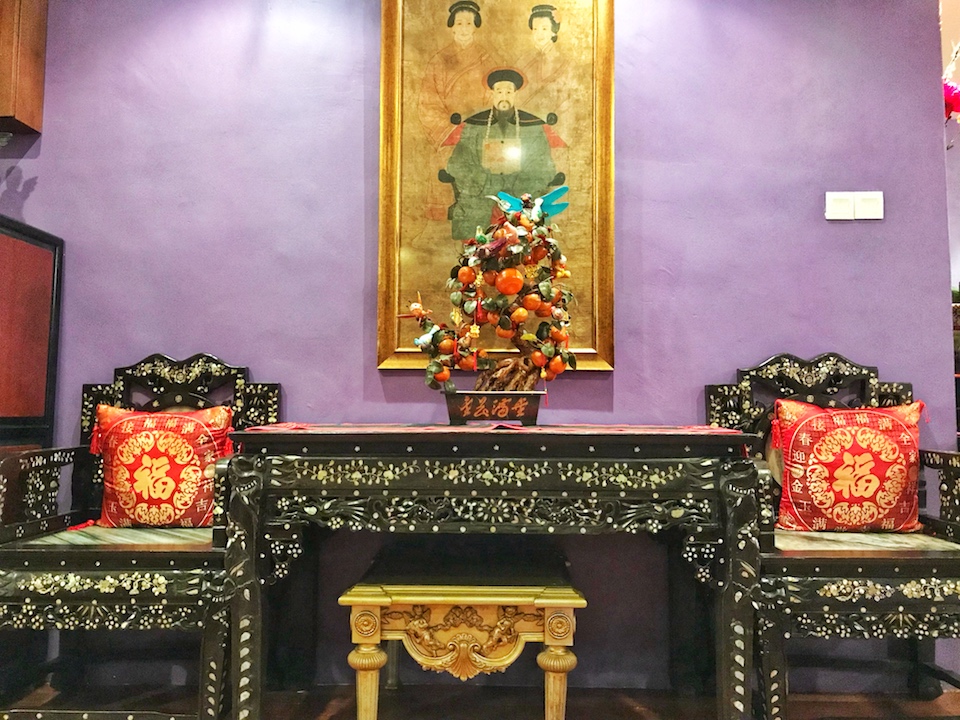 Events
Little Heritage House is a suitable space to host a theme dinner party, a birthday party, and a company lunch or dinner. Events are usually moved up to the upper floor, for a more intimate environment.
Location
The Little Heritage House is located in the upcoming dining enclave of Jalan 17/54 and 17/56. It's amazing how this quiet area has been transformed to a gourmet heaven with a variety of restaurants that have made their homes there. Access to it is via Jalan 17/1 which is just off the Sprint Damansara Highway. Parking in the evening is free and easy.