Event type : Baby Shower, Birthday Party, Full Moon Party, Gathering, Kids Party, Lunch Party, Meet Ups
Get A Free Quote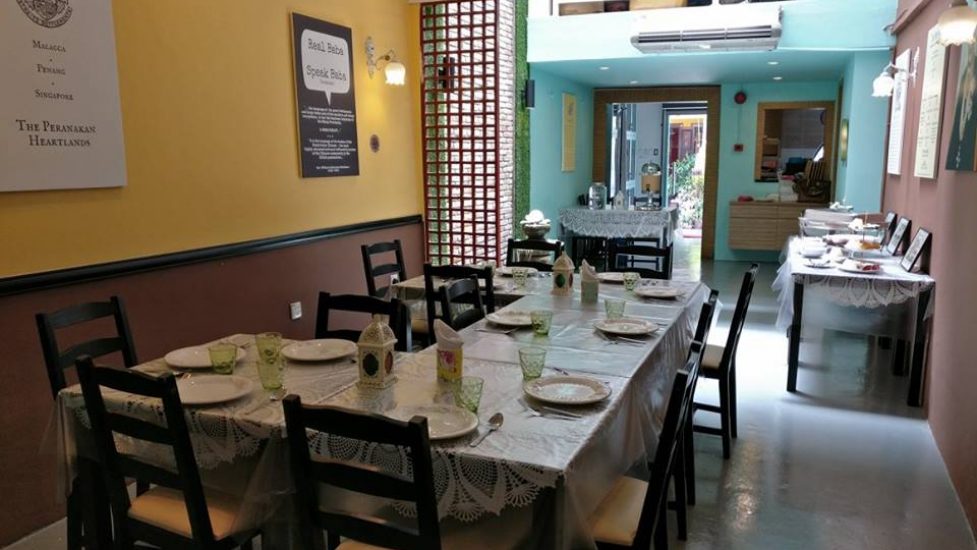 Straits Affair Melaka
Initially brought about as a project to preserve authentic Peranakan delicacies, Straits Affair Melaka is now a Peranakan Patisserie, Tea Room, and also known as a ìKueh-keryî by its founders. It is famous for its fine ìkuehî (traditional desserts) and Nyonya delicacies served in an event space with a traditional environment. Straits Affair Melaka was founded by Mr. Tan Kong Min who is from a Peranakan family that has been in Melaka for over 245 years. The traditional food served in this unique event space is influenced by all facets of the Malaysian community, such as its famous Nyonya Laksa, Fried Ang Koo Kuih, Apom Berkuah along with refreshing hot and cold traditional beverages served with Gula Melaka.
Event Space
Set in a simple, traditional event space, guests at Straits Affair Melaka can experience the rustic feel of a Peranakan household. The interior is decorated with traditional ornaments and furniture, it also has a large mural on a wall depicting classic Melaka scenery and pictures of famous figures in Melakaís rich history adorning its walls.
Events
The event space offered by Straits Affair Melaka is ideal for events such as a birthday party, a lunch party, hi-tea party, a family gathering, a bridal shower, an engagement party, a wedding reception, an office meeting, and many other events with and event space that can accommodate up to 50 pax.
Location
Straits Affair Melaka is located inside the Cheng Ho Museum which is located on Jalan Tukang Emas. It can be accessed by self-driven cars with street side parking available.