Event type : Birthday Party, Meet Ups, Team Building, Workshops
Get A Free Quote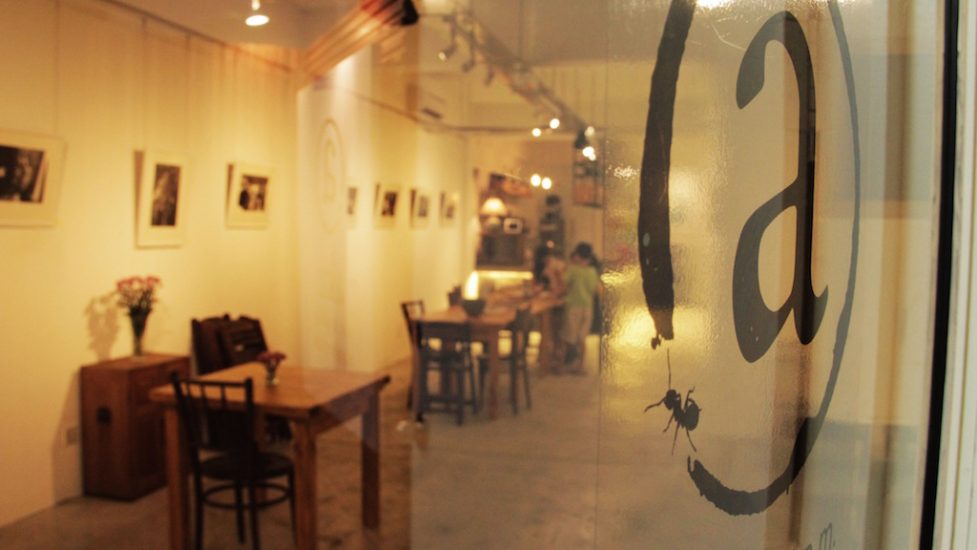 Aku Cafe Gallery
The Old China restaurant has been gathering rave reviews among locals and foreigners alike over the last few years. Not known to many is the Aku Cafe Gallery owned by Old China as well. The cafe is a quiet and relaxing space created by a Malaysian film producer for his friends and other creative people to meet and express their individualistic style and talent. So do expect to find creative types hanging out at the Aku Cafe Gallery. Whether you are a traveller, writer, artist, collector, filmmaker or coffee connoisseurs, you are welcomed to chill and hang out here.
Event Venue
The Aku Cafe Gallery welcomes all events related to music, films and food as well as art exhibitions. Art exhibitions are held at the Aku Cafe Gallery from time to time for regulars who appreciate culture at a closer level.
Location
The Aku Cafe Gallery is located on the first floor of a Chinese association's building on Jalan Panggong, which was formerly known as Theatre Lane. Jalan Panggong is actually within KL's Chinatown area but this is actually a quiet corner of that area. The Aku Cafe Gallery is strategically located in front of public car park. This makes holding an event here rather convenient with the car park right across the street.