Event type : Cocktail Party, Exhibitions
Get A Free Quote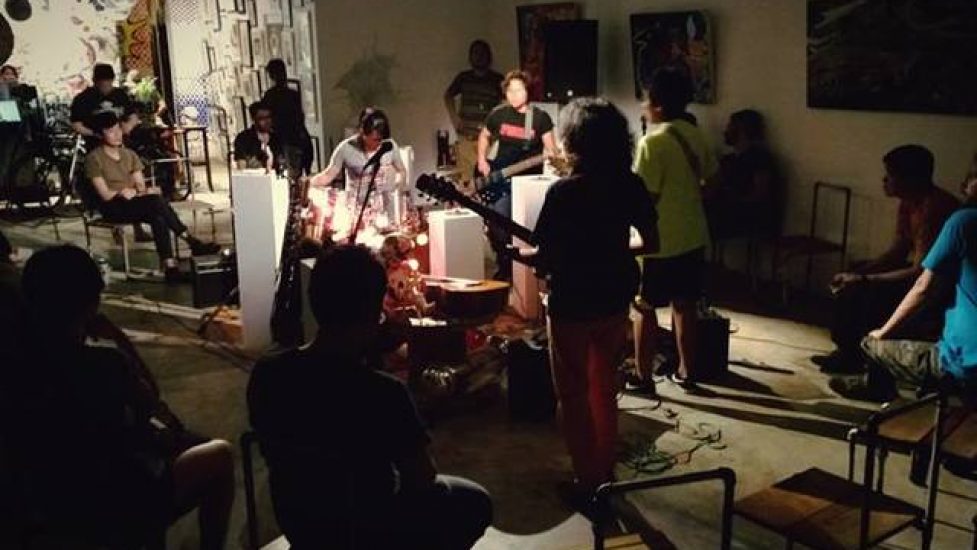 Findars
Findars [noun: find ars (plural form of ar; arts in Latin)] in the owners' term means "the unbounded cultivation of self-exploration in arts." Findars is represented by a group of local aspiring artists, graphics designers, photographers, filmmakers and musicians.
Vision of Findars
We pledge to continue the Findars journey of colours, motion and sound in years to come. The main goal is to have a space as a platform to cultivate curatorial process, creating good and broader social network and providing a sanctuary for aspiring independent artists and musician. Findars hopes to channel art to a broader commercial and non-commercial aspect.
Performance and Event Venue
This charming cafe event & performance venue usually plays host to unconventional and eclectic avant-garde exhibitions and even indie film screenings. That's indie, not Hindi. So if you were to drop by there, you could find anything from an improv jam session to audio visual displays happening.
Location
Findars is located on the fourth floor of a Chinese association's building on Jalan Panggong, which was formerly known as Theatre Lane. Aku Cafe Gallery is also located in this building. Jalan Panggong is actually within KL's Chinatown area but this is actually a quiet corner of that area. The Aku Cafe Gallery is strategically located in front of public car park. This makes holding an event here rather convenient with the car park right across the street.
Address:

No.8, 4th Floor
Jalan Panggong
50000 Kuala Lumpur Malaysia
Get A Free Quote