Event type : Baby Shower, Birthday Party, Dinner Party, Lunch Party
Get A Free Quote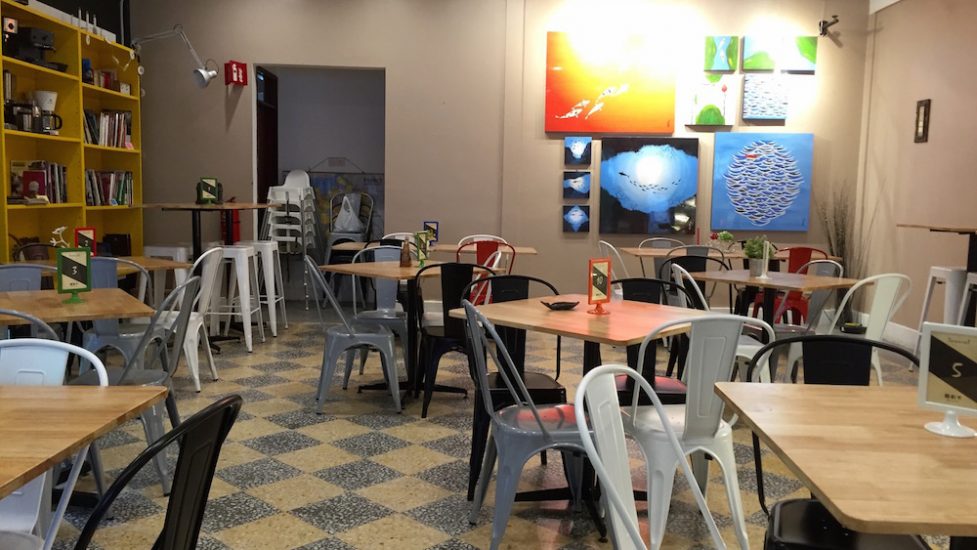 Chez Leoniel
Nestled among a quiet neighbourhood, just off Jalan Tun Razak, is a quiet little cafe that is casual yet charming. Chez Lionel has been open since 2014, yet remains one of the hidden gems of KL cafe scene. Perhaps it's not a hipster cafe but it certainly serves some of the best French pastries in town. If you are just here for the pastries, then it's best to get here before 11 am.
Event Space
Chez Leoniel is a charming cafe event space that occupies the annexe section of the Alliance Francaise bungalow. Chez Leoniel has indoor and outdoor area that can hold up to 100 pax combined. The indoor event space can accommodate up to 70 pax while the outdoor area can take another 30 pax. Chez Leoniel is suitable for birthday parties and baby showers. It even has a kids play area so that children can occupy themselves while parents chat. Chez Leoniel can cater a menu that's suitable to your taste and budget. It's also good for hosting private lunches or dinners as the parking facility makes this a place that will be easy for your guests.
Location
Chez Leoniel is located within the Alliance Francaise building. This is a quaint old bungalow that is on Lorong Gurney, which is just off Jalan Semarak. It is easily accessed via Jalan Tun Razak into Jalan Semarak and then into Lorong Gurney. Or you could even enter Jalan Semarak from the DUKE highway. There is parking available just in front of the Chez Leoniel and the best of it is – parking is ample and free!