Event type : Alumni Party, Association Dinners, Cocktail Party, Corporate Dinner, Corporate Party, Dinner Party, Fashion Shows, Press Conference, Product Launch, Product Talk, Seminar, Wedding Dinner, Wedding Party, Wedding Venue
Get A Free Quote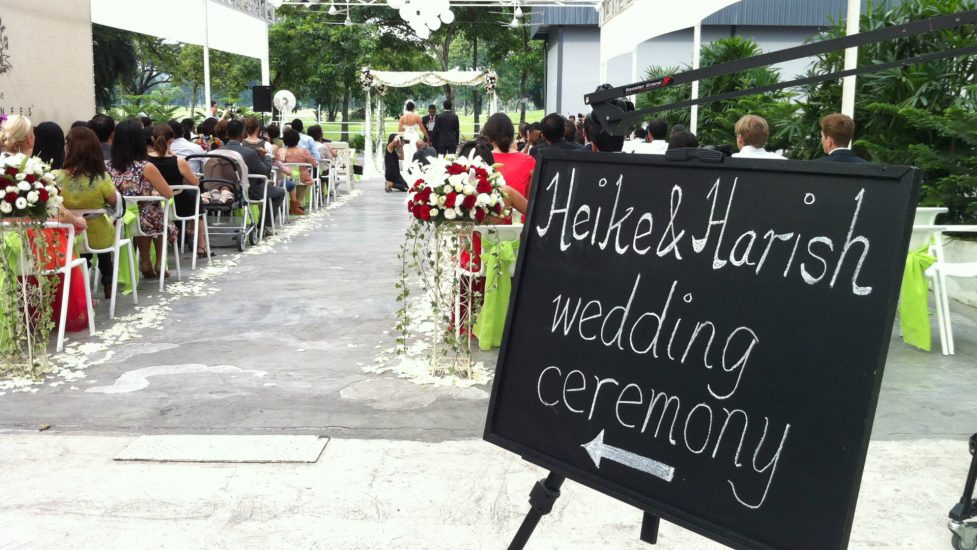 Caffeinees
Chateau de C.A.F.F.E.I.N.E.E.S , as it's full name of Caffeinees is called, is a unique café restaurant that offers a fusion menu of authentic European cuisine in a romantic garden setting. Caffeinees also offers fine coffees and and here's where it varies from just being a cafe, it also offers a variety of wines to go with the coffee. So if the caffeine in their name threw you off thinking that they were just a cafe, you won't be the only one.
Event Space
Caffeinees is wonderful indoor and outdoor event space. Their outdoot space includes a garden that's suitable for a romantic garden wedding that's so in vogue. The space at Caffeinees has been purpose built for events, with different outdoor and indoor sections and even private dining rooms. There's an indoor dining area that takes 80 pax, a VIP room that takes 30 pax, an ground level outdoor area that sits 80 pax and a mezzanine outdoor level that takes up t0 450 pax. If you take the whole of Caffeinees, that's a total of 640 pax. Whether it's a ROM Ceremony, a wedding celebration/engagement, a product launch, a fashion show, a press conference, a company annual dinner or a business gathering – Caffeinees is ready for it all.
Location
Located just outside the KL City Centre, it nevertheless is easily accessed. It is located just off the Kampung Pandan to Jalan Sultan Ismail link bridge. This means you can easily arrive at Black Market via the Maju Expressway or Jalan Tun Razak. Caffeinees has free parking within its premises, so your guests don't have to worry about looking or paying for parking when you have an event here.
Address:

16, Jalan Kampung Pandan,
55000 Kuala Lumpur,
Malaysia
Get A Free Quote