Event type : Birthday Party, Business Dinner, Business Lunch
Get A Free Quote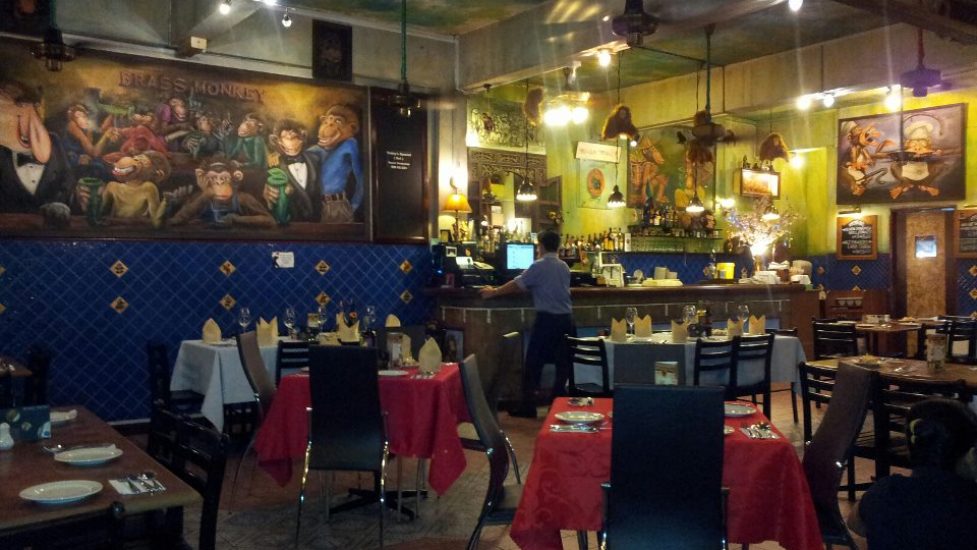 Brass Monkey Cafe & Bar
Brass Monkey Cafe & Bar is a western cafe and event space that is frequently visited by most tourists and the locals in Kota Kinabalu. It is a lovely place to have a meal at due to its exceptional service that is provided by the staffs and the friendly owner, Mr Raja at Brass Monkey Cafe & Bar. This event space serves one of the best steaks in the city. One of their house speciality includes their very popular grilled honey mustard chicken which is a generous serving of honey mustard glazed grilled chicken thighs, sauced with a savoury sweet-spicy chilli-apple-mango sauce, with the completing sides of spaghetti, corn and mixed vegetables. Since their beef and lamb are procured from Australia and New Zealand, the portions served at this event space are extremely generous!
Event Space
Brass Monkey Cafe & Bar event space has a great atmosphere with intriguing decorations and paintings hung on their walls. Panelled with warm dim-lit lights, this place has a very cosy feel to it. The interior design of this event space is filled with distinct wall art of monkeys. It would definitely be hard to resist taking some snaps in this cafe! The colourful theme at Brass Monkey Cafe & Bar will definitely lighten up your mood and cheer you up!
Events
Brass Monkey Cafe & Bar event space is great for guests who would like to walk in and dine or even for big events like a birthday party and a gathering. You can even host a business meeting or have your corporate lunch or dinner here. It is also a recommended cafe for a candle light dinner with your partners. They provide excellent catering services for their guests. This place is also great for kids because of the variety of food that they have. Brass Monkey Cafe & Bar can hold up to 50 pax for events.
Location
Located at Luyang, Kota Kinabalu, Sabah – Brass Monkey Cafe & Bar occupies the ground floor of a corner 2 storey shop lot. Parking spaces are easy to find, so have no fear as it will never be of short!
Address:

Lot 1-0, Lorong Lintas Plaza 4,
Lintas Plaza, Luyang,
88300 Kota Kinabalu,
Sabah,
Malaysia
Get A Free Quote