Event type : Birthday Party, Pet Parties
Get A Free Quote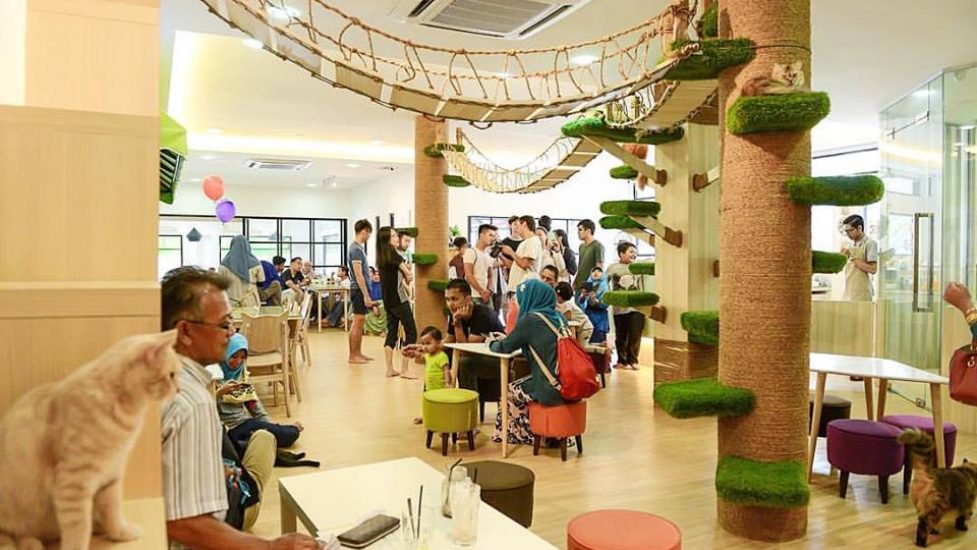 CATS Cafe Johor Bahru
Somewhere, not far over the rainbow, ~specifically in Johor Bahru~ theres a magical wonderland where you can enjoy your meals with cats as your purrfect cuddle buddy! Thats right, CATS Cafe Johor Bahru is where you shoud head for if you are all about lovely, soft, fluffy, cuddle balls that is just so cute sometimes it gives you cute agression!
This event space has been opened since 2015 and has bring joy and smile to the customer with their in-house residential cats. Don't worry if cats is not your thing, they have the perfect back up, DESSERTS! Yes, yummy perfect desserts like glistening dome cakes and waffles! If you're really hungry, order two desserts or their savoury dish or order both savoury dish and dessert. Whichever rocks your banana boat. 😀
Events
CATS Cafe Johor Bahru can fit 70 pax comfortably and is suitable for you to host events such as birthday party, gatherings, children party and so much more. Your guests will be excited to have extra furry friends at the party!
Event Space
CATS Cafe Johor Bahru has an interior that features a simple and spacious area bathed in warm light and shelves littered with various adorable feline knick knacks and books. Overall it is a comfortable place to hang out and de-stress.
Location
CATS Cafe Johor Bahru is located at 31A, Jalan Abdul Samad, Lorong 2C 80100 JB This purradise can be easily seen from the main road, with parking lots readily available right in front of the shop.
Address:

31A, Jalan Abdul Samad,
Lorong 2C,
80100 Johor Bahru,
Johor,
Malaysia
Get A Free Quote