Event type : Baby Shower, Birthday Party, Meet Ups
Get A Free Quote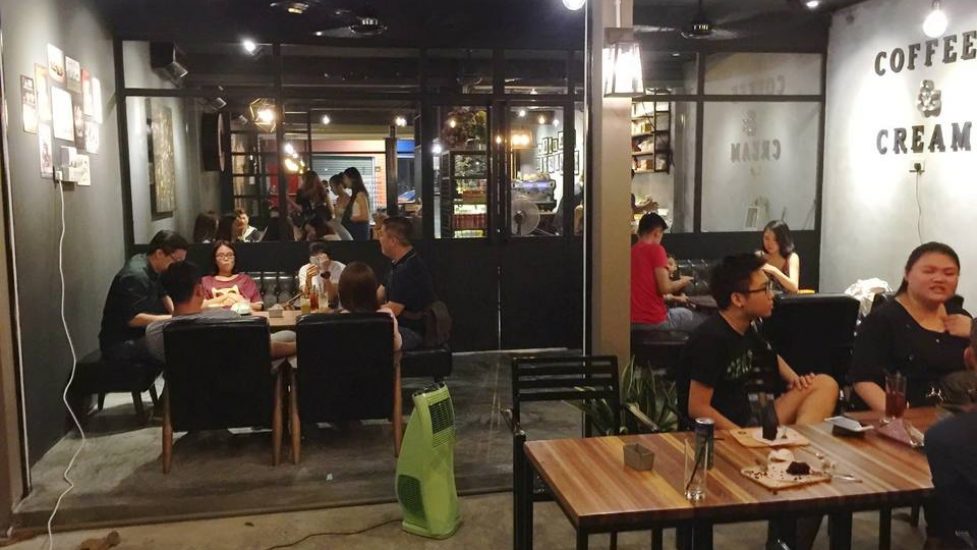 Coffee + Cream Muar
Coffee + Cream Muar is a modern cafe and restaurant that emphasises on serving great yet affordable coffee while displaying various coffee art skills and many different types of desserts as well as light snacks to accompany a great cuppa coffee. The coffee served at Coffee + Cream brings people of all walks of life to come together for a relaxing time off the busy reality outside the cafe.
Event Space
The decor within Coffee + Cream Muar displays a modern yet comfortable contemporary vibe, allowing the space to be an extremely suitable place for various different reasons from having a peaceful time working alone to celebrating a birthday party with friends and family. There are seating accommodations at Coffee + Cream Muar that are situated both indoors and outdoors. The indoor seats helps the guests to escape the heaty Malaysian weather for a little while enjoying their cuppa coffee comfortably in a cosy atmosphere. On the other hand, the al fresco area at Coffee + Cream Muar provides guests with an open space and fresh air while they gather to enjoy great coffee and desserts.
Events
Various events and functions are suitable to be held here at Coffee + Cream Muar. Some examples would include a birthday party, a brunch gathering, a lunch or dinner gathering, a meeting, a private party or a product launch. Coffee + Cream Muar is capable of accommodating to approximately a maximum number of 80 pax per seating.
Location
Coffee + Cream Muar is located on Lorong Haji Ibrahim in Muar, Johor and is accessible via off Jalan Bakri. Many parking spaces are available by the street for private transportations for those who are driving to Coffee + Cream Muar.
Address:

11, Jalan Bakri, Taman Sri Emas,
84000 Muar,
Johor,
Malaysia
Get A Free Quote