Event type : Annual Dinner, Birthday Party, Corporate Dinner, Dinner Party, Wedding Reception
Get A Free Quote
Curious Kitchen
Curious Kitchen is a specialist grill house that features mainly good quality Iberico Pork from Spain. This place is where you would like to immerse yourself in the flavors of quality swine. As the specialty is Iberico Pork, most of the dishes on the menu is pork base. From Iberico Tenderloin with Mushroom Sauce or even Iberico Chow Fan, patron of this premise will be leaving this restaurant with the tender, juicy, umami flavors dancing in their mouth. For non pork-eater, this space also serves delightful Seafood Paella so be sure to check that out.
Click for the menu here.
Click for availability and rates here.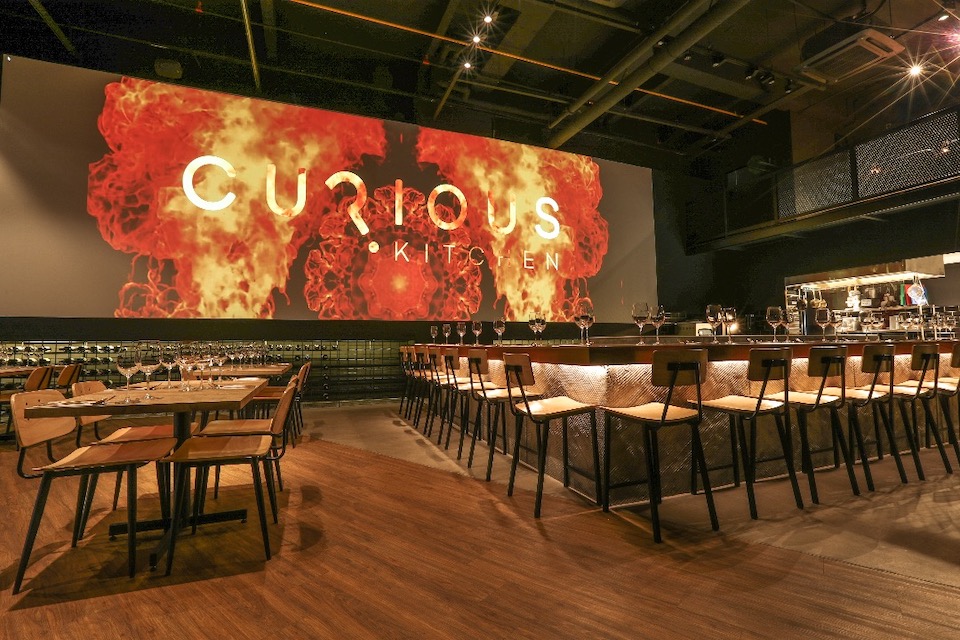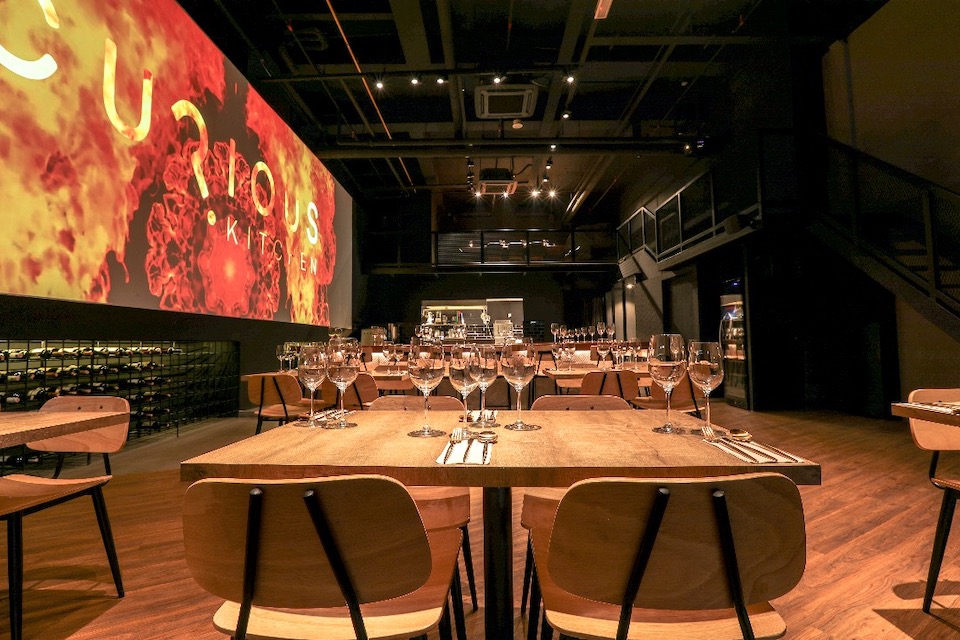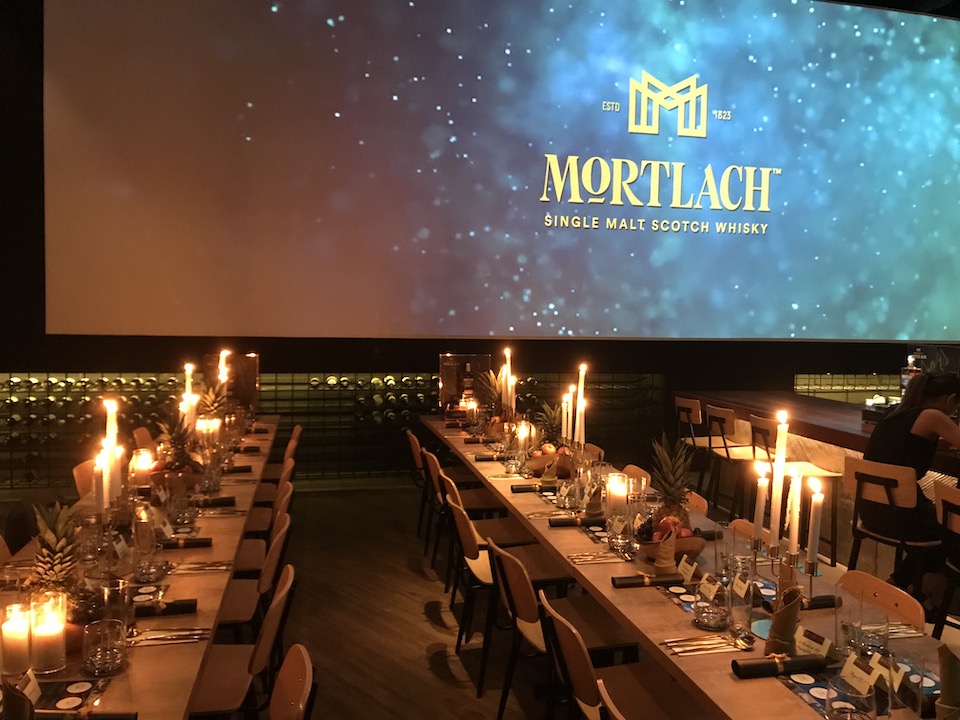 Menu
Buffet Menu – RM126+ Per Pax
SOUP
Mushroom Soup OR French Onion Soup
SALAD BAR
Assortment Of Garden Fresh Vegetables with Home Made Sauce
RICE
Iberico Chow Fan AND/OR Seafood Paella
MAINS
Iberico Tenderloin with Mushroom Sauce AND/OR Salmon Linguine
DESSERTS
Mini Chocolate Mousse AND/OR Lemon Meringue Pie
DRINKS
Soft Drinks Free Flow
Kitchen Buyout Menu A – RM250+ Per Pax
WATERMELON GAZPACHO
A classic Spanish cold soup with blended fresh garden vegetables and watermelon to create a sweet savoury experience
SURUME IKA WITH JACKFRUIT SALSA SALAD
Japanese Pacific squid with local farm fresh jackfruit in a salsa to create an Asian inspired Latino classic
TIGER PRAWNS & HOKKAIDO SCALLOP SQUID INK PASTA
Pan seared tiger prawns & Hokkaido scallops served with squid ink linguine and tobiko
OR
SOUS VIDE AUSTRALIAN BEEF CHEEKS
Sous vide, pan seared and smoked Australian grass-fed beef cheeks served with crispy fried rice and kizami wasabi
CHOCOLATE TART
Kitchen Buyout Menu B – RM300+ Per Pax
BROCCOLU & GORGONZOLA SOUP
Creamy broccoli soup with a delicate italian blue cheese muffin
JAPANESE WAGYU A4 CARPACCIO
Award winning miyazaki a4 wagyu, thinly sliced, lightly torched and served with yuzu ponzu sauce, rocket and roasted pine nuts
IBERICO TOP LOIN STEAK
Grilled and smoked iberico top loin steak served with crispy fried rice and kizami wasabi
OR
AUSTRALIAN LAMB CUTLETS
Sous vide, grilled and smoked Australian lamb cutlets served with pisto manchego and lamb jus
CURIOUS PASSION
Availability & Rates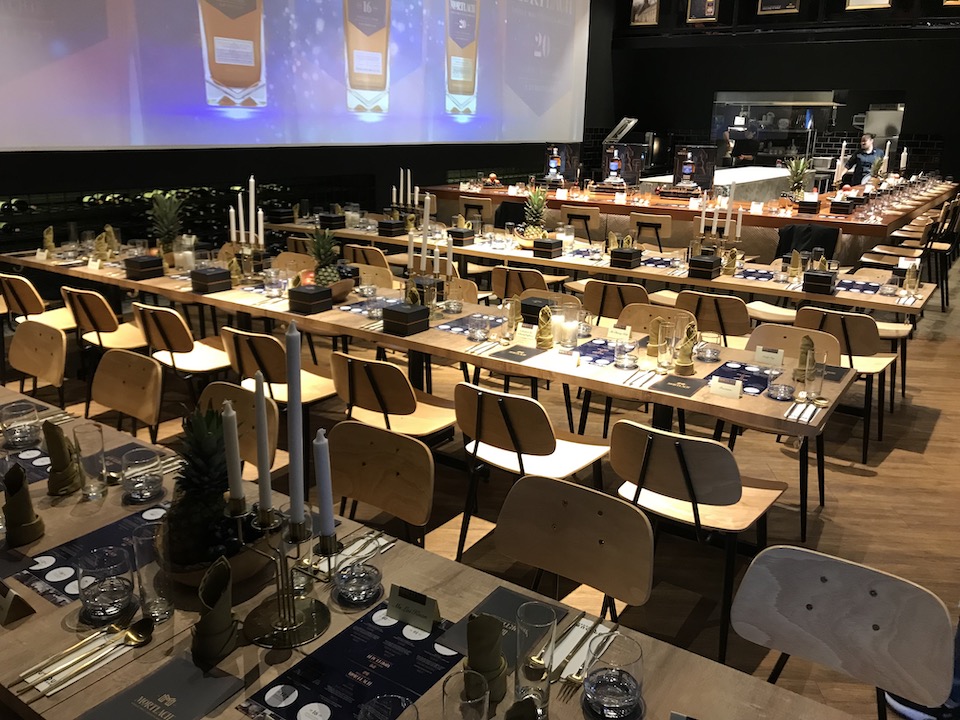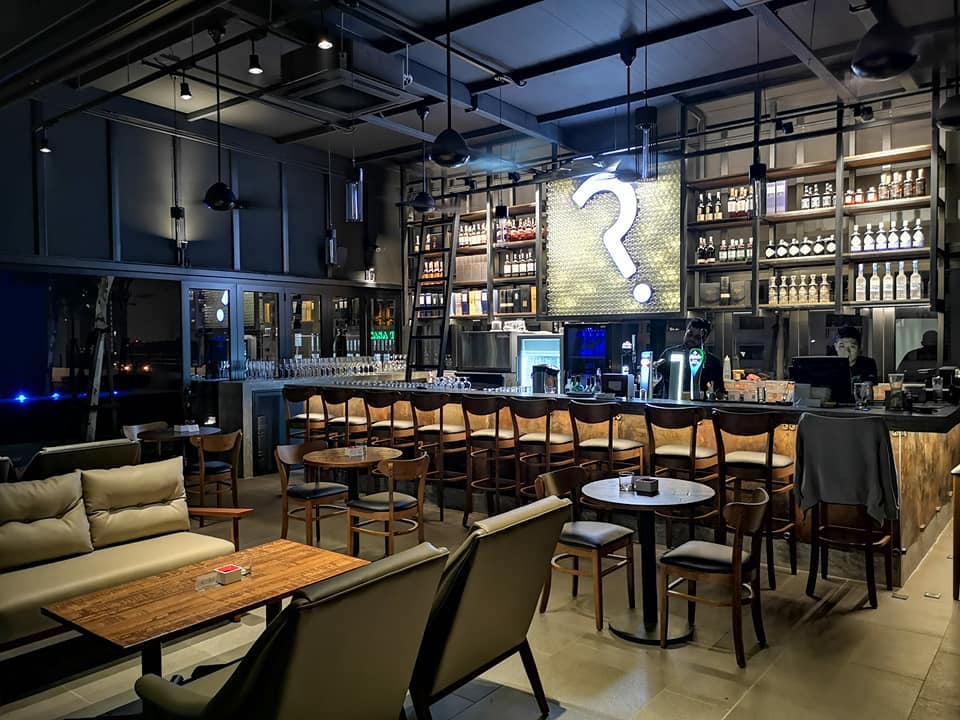 Event Space
Curious Kitchen is a second floor roof top venue which also have an alfresco area where the grilling action takes place. The inside area has a big wall size screen that is perfect for any event to project anything such as business presentation or a wedding video.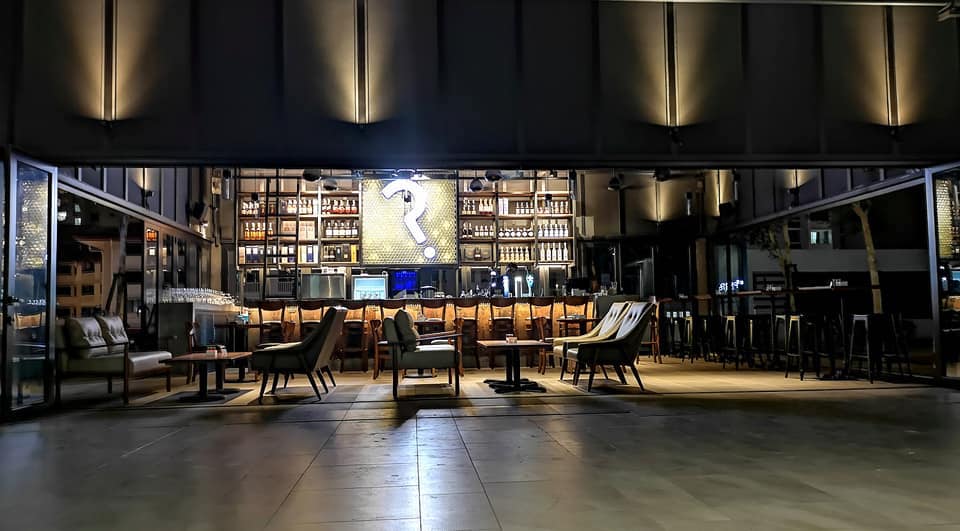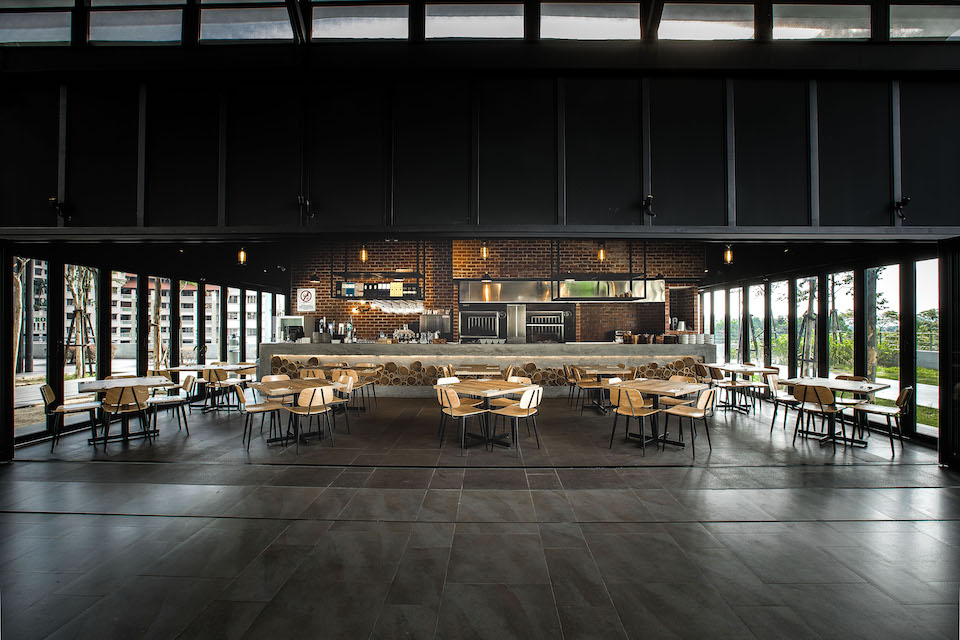 Event
Curious Kitchen is suitable for event such as corporate dinner, cocktail party, wedding dinner or event a birthday party. The main hall comes with image blended 30ft HD projection screen, surround speakers and clip on hand held mic. Curious Kitchen is split into 3 area, the main hall can fit 60 pax, the al fresco area can fit 44 pax where as the bar can fit 42 pax. In total, this restaurant can fit 146 pax comfortably.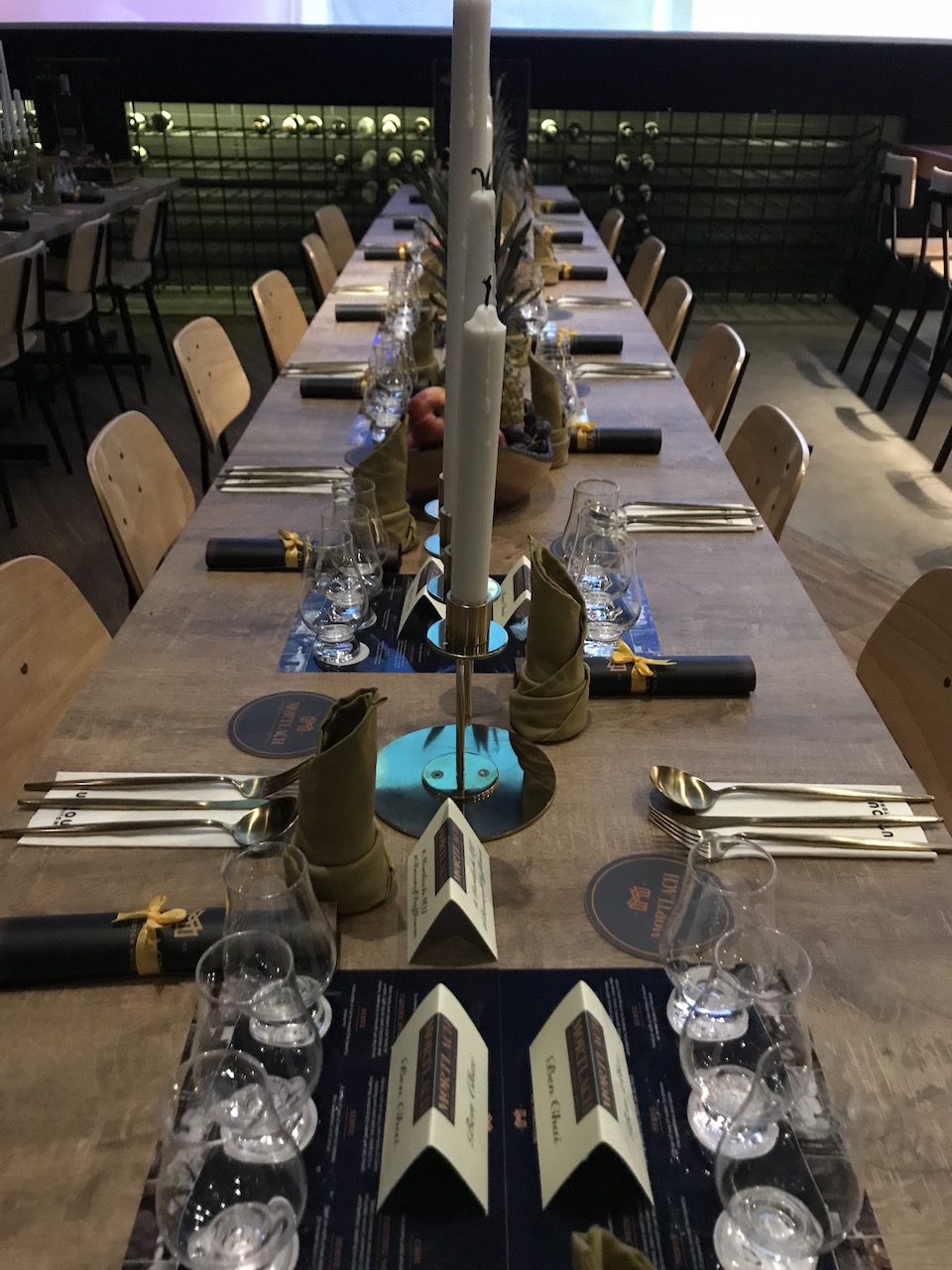 Location
Curious Kitchen is located at Tropicana Avenue. Tropicana Avenue's location at the Tropicana area means it is relatively easy to get here from several areas. The easy access here makes it great place for people coming from within Tropicana, Kota Damansara, and even from Ara Damansara. Ample parking is found within the basement car park, and it's still FREE at time of writing.
Address:

P-02-01, 2nd Floor,
Tropicana Avenue,
12, Persiaran Tropicana
Petaling Jaya,
Malaysia

Get A Free Quote