Event type : Baby Shower, Birthday Party, Gathering, Meet Ups
Get A Free Quote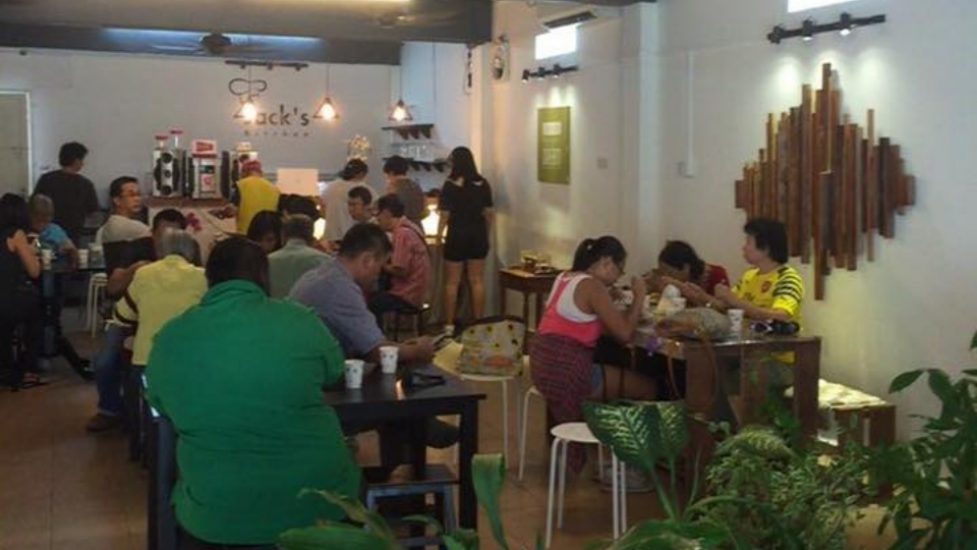 Jack's Kitchen
Jack's Kitchen is a cafe and event venue in Melaka which serves hearty, everyday local cuisine. As humble as its name, the food served at Jack's Kitchen have humble origins rooted in Malaysia's history. Yet, the rich, lovely aromas from the food and the combination of flavors and tastes will not be found anywhere else in the world. At Jack's Kitchen, Malay cuisine and Chinese cuisine can be found under one roof with popular dishes such as Nasi Lemak, Chili Garam Chicken, Curry Chicken, Braised Pork in Soy Sauce, Mui Choy Pork Belly and many others! Even traditional kuihs and desserts such as Hakka Chai Kuih and Bubur Cha Cha is on the menu. Hot and cold drinks are, of course, available on the menu as well. Jack's Kitchen is a non-Halal cafe.
Event Venue
Jack's Kitchen has a simple and comfortable interior design. This unpretentious setting, coupled with warm lighting sets the mood and gives off a relaxed vibe which is great for having a meal with family or friends. Air conditioning is not available here but the many ceiling fans keep the surrounding cool for a pleasant dining experience. Wooden stools and tables have been set up for customers to use. Green potted plants and a rack with antique articles act as vibrant decor, infusing culture into the scene.
Events
Jack's Kitchen can host as well as cater for private events such as birthday party, family dinner, reunion dinner, corporate dinner, cocktail party and many others. Private events held at Jack's Kitchen can accommodate up to 100 pax.
Location
Jack's Kitchen is located on Jalan Melaka Raya where street parking is available close to the restaurant.
Address:

49, Jalan Melaka Raya 13,
Taman Melaka Raya,
75000 Melaka,
Malaysia

Get A Free Quote