The Street Kitchen Melaka
Event type : Baby Shower, Birthday Party, Meet Ups
Get A Free Quote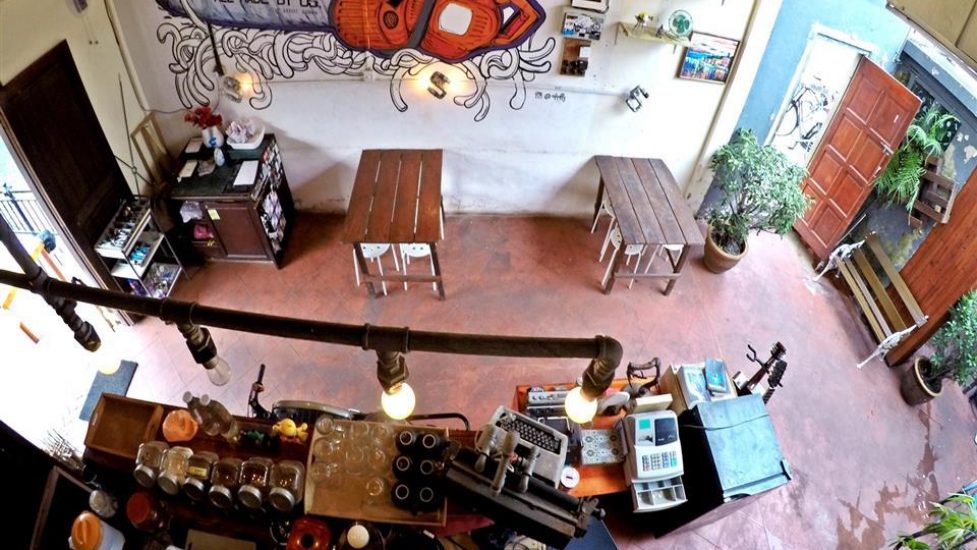 Street Kitchen Melaka
Street Kitchen Melaka is a popular event space cafe along the Melaka riverbank .The event space is known for its variety of homemade spicy local dishes and Western meals. Itís signature Asam Pedas Salmon Special, Street Chicks with Coleslaw, Thai Style Pasta, Spaghetti Bolognese, Hot Crispy Rockiní Wings with Tangy Sauce, Mushroom Soup, Garlic Bread, Waffles with Ice cream and KitKat Chocolate are a must try. It serves a good hot mocha, delicious honey and lemon drink and a refreshing Mocktail Melaka Sunset. Street Kitchen Melaka event space cafe is run by two close friends who have preserved the historic event space with its unique old architecture and nostalgic ambience.
Event Space
The decor of Street Kitchen Melaka event space is mostly done in wood and keeping with its original vintage look. The event space cafe has a concept wall featuring a mural of a local artist. There is indoor and outdoor seating including an upstairs veranda. The outside table seating has a magnificent view of the river where guests can enjoy the cooling breeze and sunshine by day and the beautiful lights at night. Service at Street Kitchen Melaka event space is warm, friendly and attentive while food prices are affordable. The ambience is further enhanced with music making it a popular dining spot at night.
Events
Street Kitchen Melaka event space is a popular event space for birthday party, private party and engagement party, gatherings, big or small.
Location
Street Kitchen Melaka event space cafe is nestled amongst the old colonial buildings in the heart of the Melaka town. The entrance to the event space cafe is near the red Stadhyus building and the 'Melaka World Heritage City' signboard. Street parking is available.
Address:

47, Jalan Laksamana,
Bangunan Merah,
75000 Melaka,
Melaka, Malaysia
Get A Free Quote