Event type : Baby Shower, Birthday Party, Full Moon Party, Gathering, Meet Ups
Get A Free Quote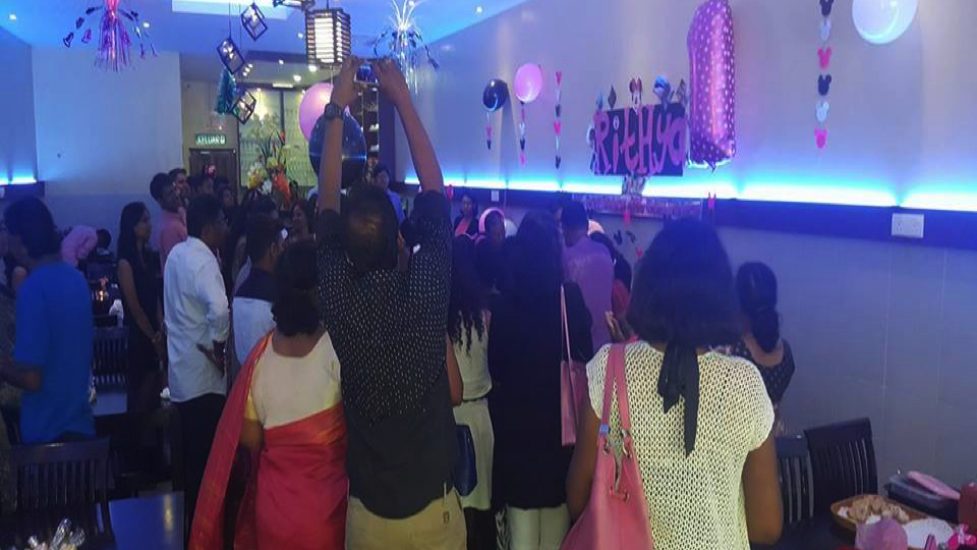 DS Stars Cafe Ipoh
DS Stars Cafe Ipoh is well known among locals to have the best Indian food in old town Ipoh. Though the restaurant specialises in Indian food, the menu at DS Stars Cafe Ipoh has a lot to offer with dishes from Malay, Chinese and Western cuisine. So you are sure to find something for everyone for your event. DS Stars Cafe Ipoh is spacious and great for large families with kids.
Event Space
DS Stars Cafe Ipoh is casual and a well established family eatery with minimal decor, allowing you to decorate to your event needs. DS Stars Cafe Ipoh also has a private meeting room for more intimate gatherings, or take up to the whole restaurant if your event is a big one. DS Stars Cafe Ipoh is equipped with PA and sound system, indoor air con area and out door seating, with a choice of sit down or buffet style dining. The team at DS Stars Cafe Ipoh is ever willing to help you organise your event so feel free to discuss with them what your needs are.
Events
DS Stars Cafe Ipoh is great for a birthday party, engagement party, business talk or meeting, family reunion, class and office gathering. The restaurant can accommodate up to 80 pax.
Location
DS Stars Cafe Ipoh is in Little India in the old part of Ipoh. There is a parking lot nearby as well as parking along the road side. It is a 15 minute walk from Ipoh bus station.
Address:

10A-1, Jalan Sultan Yusuff,
30000 Ipoh,
Perak,
Malaysia
Get A Free Quote