Event type : Baby Shower, Birthday Party, Full Moon Party, Gathering, Kids Party, Lunch Party, Meet Ups
Get A Free Quote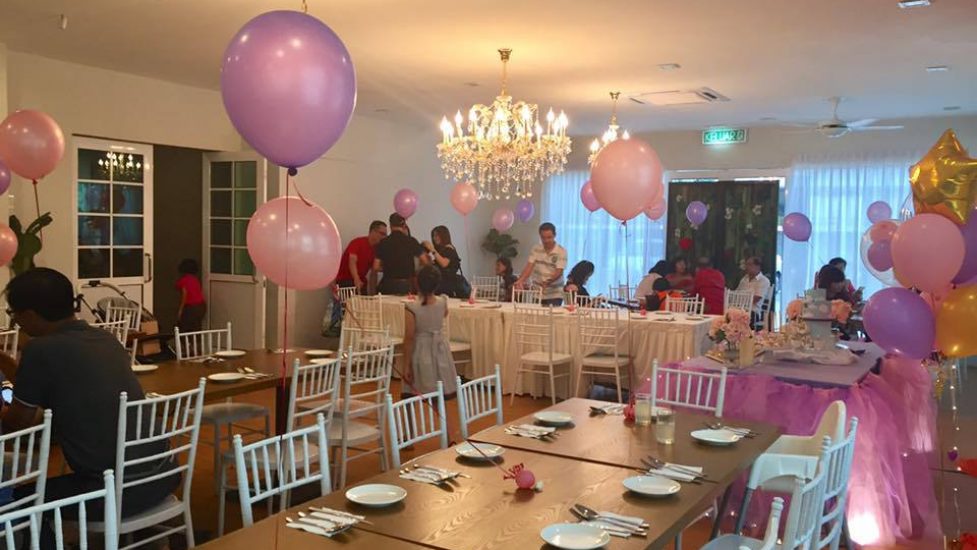 Peninsula Cafe Ipoh
Peninsula Cafe Ipoh has permanently closed.
Peninsula Cafe Ipoh was a muslim friendly cafe that serves multi fusion cuisines ranges from pasta, steak, to local delicacies as well as cakes and coffee located in Perak, Malaysia. Peninsula Cafe Ipoh is an amazing cafe designated exclusively for mothers, elderlies, as well as children. With the unique concept and layout of the cafe, it had become parent's first choice to hangout because this cafe is fully furnished with children needs such as changing room and more. Peninsula Cafe Ipoh is a cafe event space that offers a comfortable, cosy and relaxed ambience, serving aromatic and soul provoking coffees, simple and hearty food as well as dessert to complete a satisfying meal. This cafe had gain more and more popularity throughout the years making it a wonderful spot that you wonít want to miss!
Event Venue
If you are looking for a simple and comfortable event space to host a party in Ipoh, Peninsula Cafe is a good bet! They are fully equipped with family friendly facilities such as baby changing room, kids toilet, wheelchair friendly toilet, as well as kids playing area. They also have a multipurpose hall to host different types of events and workshops. Peninsula Cafe Ipoh is a bungalow cafe that allows customers to host outdoor events too.
Events
Peninsula Cafe Ipoh, a relaxing and elegant cafe that provide a large event space that would accommodate all customers. This unique setting of the event space is great for hosting a birthday party, bridal shower, baby shower, anniversary, proposal, engagement party, meeting, as well as small scale corporate event, Peninsula Cafe Ipoh can accommodate guests up to 100 pax.
Location
Peninsula Cafe Ipoh is located in the city center of Ipoh which is the most happening place in the area. It is surrounded by different shop lot such as Royal China Restaurant as well as Impiana Hotel. Parking space are easily available by the roadside or the open space right outside of the building.
Address:

39, Jalan Raja Dr. Nazrin Shah,
Taman Chateau,
30250 Ipoh,
Perak,
Malaysia
Get A Free Quote