Event type : Baby Shower, Corporate Party, Gathering, Meet Ups
Get A Free Quote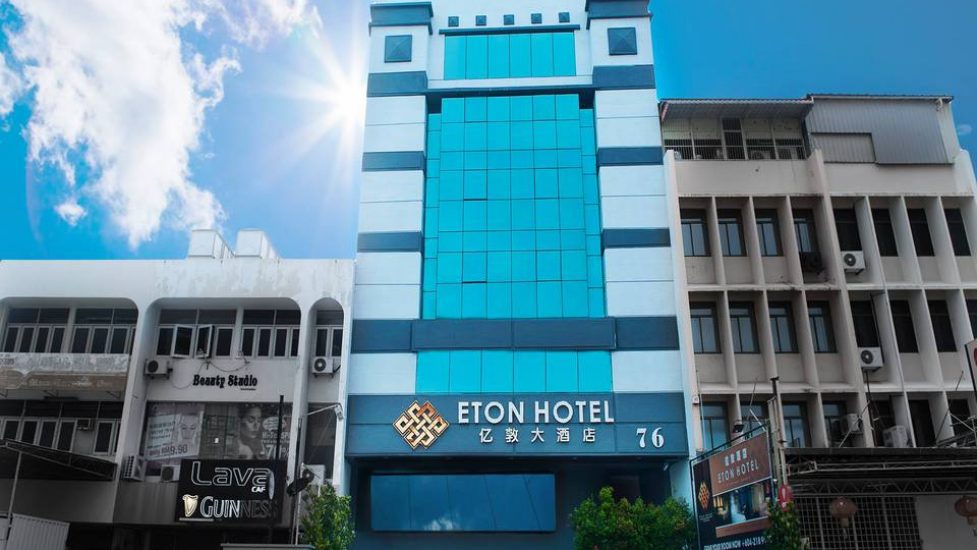 Eton Hotel Penang
Opened in February 2016, Eton Hotel Penang is a well-known one-stop destination for reasonably-priced quality hotel accommodation. It offers both business as well as leisure travelers a homely experience with the todayís luxuries and conveniences. Here at Eton Hotel Penang, guests are able to entirely relax throughout the stay as the casual setting of the accommodations provides a perfect vacation stay and yet, Eton Hotel Penang is located in the midst of various convenient town facilities. Eton Hotel Penang is also filled with staff members who provide guests with warm and helpful hospitality services to make each and every one of them feel welcomed and comfortable.
Event Space
Eton Hotel Penang has its bedrooms decorated in multiple ways but generally, the interior design of the event space is of cool and neutral colours, in which it gives off a very calming vibe. Different types of layout for the accommodations are made ready for the different needs of each guest here at Eton Hotel Penang. Many convenient facilities are available to enable guests to maximize their experience during each stay at Eton Hotel Penang.
Facilities
-Bedroom suites with attached bathrooms
-24-hour front desk and security
-Free WiFi
-Car hire and Car park
-Luggage Storage
-Daily housekeeping
-Tours
Events
Other than having a relaxing stay at Eton Hotel Penang, various event reservations are made possible at the event space too at the Eton Lounge. Some examples would include a birthday party, a corporate event, a press conference, a getaway trip of friends or family and even a festivity celebration such as the lantern festival. Eton Hotel Penang is capable of accommodate to a maximum pax of 35 per event.
Location
Located within easy-accessibility to the townís convenient facilities and the city must-see destinations, Eton Hotel Penang is indeed the ideal place to stay throughout any trip or vacation. Eton Hotel Penang is of close distances from the Sun Yat Sen Museum, New World Park, Chew Thean Yeang Aquarium, Nagare Square and Penang Times Square. For those who wish to travel on foot, there is also a public transit facility available. The KOMTAR main bus station is only an approximate of 15-minute walking distance from Eton Hotel Penang. On the other hand, multiple parking spaces are also provided for guests who are arriving here via private transportation.
Address:

76, Lorong Selamat,
10400 George Town,
Pulau Pinang,
Malaysia
Get A Free Quote