Event type : Pet Parties
Get A Free Quote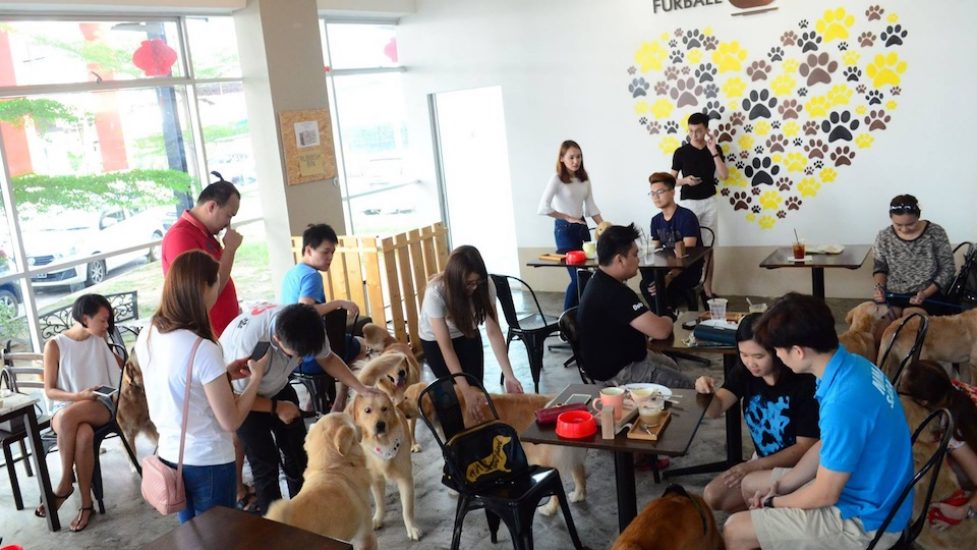 Furball Heaven KK
Furball Heaven KK is not just another cafe to chill session over cake and coffee for you, why not bring along your fur child? Yes, Furball Heaven is a dog cafe that offers clean and reasonably spacious environment for you and your pet to host an event. Furball Heaven KK primarily a cafe event space to hang out so they kept the menu simple, offering coffee, tea, milkshakes along with snacks. They also serves carrot cake specially made for dogs. One of the cafe owner,Reynard had the idea to open a dog cafe after visiting a dog cafes in Japan.
Book Your Event Online
Fully booked! All bookings exhausted.
Pacakage A
RM450 minimum spend
Eligible for 20 pax
Pacakage B
RM700 minimum spend
Eligible for 30 pax
Optional Menu for 10 pax
Salad (beef/ham) RM130
Carbonara spaghetti (beef/ham) RM140
Beef bolognese spaghetti RM150
Roasted Sesame Spaghetti (beef/ham) RM160
Buttermilk chicken rice RM140
Curry lamb/beef rice RM150
Cheese sauce chicken rice RM150
Drinks for 10pax
Soda float (apple/peach/blue ocean/strawberry) RM125
Honey Lemon RM85
Milk tea RM85
Ice lemon tea RM85
Ice peach tea RM85
Ice Matcha latte RM100
Event Space
Furball Heaven KK are designed minimalist, there a basic table and chairs. The floors are cement for easy clean up, food preparation counter and additional room for when your pet dog need a "time-out". The cafe event space allows pet dogs to roam freely and play with other dogs but yet hassle free for dog owners to cleaning up after the dogs.
Events
Having hosted a Halloween party before, Furball Heaven KK is ideal for a birthday party, a product launch, dog owners gathering or a casual meeting. It can hold up to 40 pax comfortably.
Location
The Furball Heaven KK is located at Lido Plaza on Jalan Nosoob Hungab. Getting here is relatively easy as it is just off Jalan Penampang which is one of the main roads of Kota Kinabalu to Penampang. Parking is available on the street.
Address:

Lot 7-0, Ground Floor,
Lrg Lido Plaza,
Lido Plaza, Jln Nosoob Hungab,
88300 Kota Kinabalu,
Sabah,
Malaysia
Get A Free Quote