Event type : Baby Shower, Birthday Party, Gathering
Get A Free Quote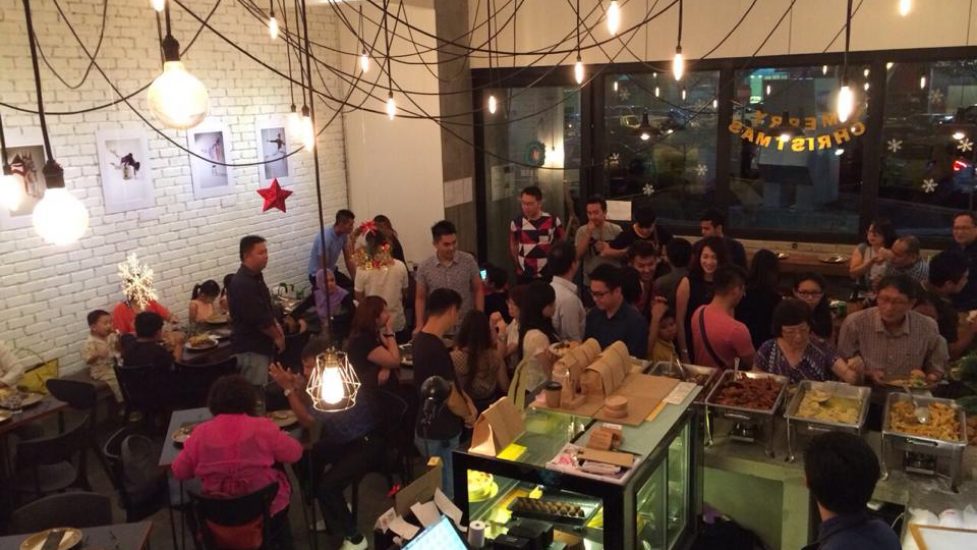 The B Side Cafe
The B Side Cafe is one of the latest addition to booming coffee scene in Kota Kinabalu. Their beans, Seraph Awaken appeal to coffee drinkers to visit their cafe despite its fairly hidden location operating in a standalone commercial block.
Event Space
The look of The B Side Cafe sports the popular and chic industrial exposed bricks look that adorn many hipster cafes not just in Kota Kinabalu, but other parts of the country as well. However, there's a difference. The bricks have been painted white to give it a brighter feel. So plan your next event here, it's bound to give your event a lift (not forgetting the caffeine boost as well).
Events
The B Side Cafe is suitable to host a birthday party, baby shower, gathering with friends, tea or coffee party, lunch party or even a dinner party. It is also suitable for a product launch or corporate events.The event space here can accommodate up to 50 pax seated.
Location
The B Side Cafe is located at Lido Plaza on Jalan Nosoob Hungab. Getting here is relatively easy as it is just off Jalan Penampang which is one of the main roads of Kota Kinabalu to Penampang. Parking is available on the street.
Address:

21, Lido Plaza,
Jalan Nosoob Hungab,
88300 Kota Kinabalu,
Sabah,
Malaysia
Get A Free Quote