Event type : Concert, Conference, Seminar, Wedding Venue
Get A Free Quote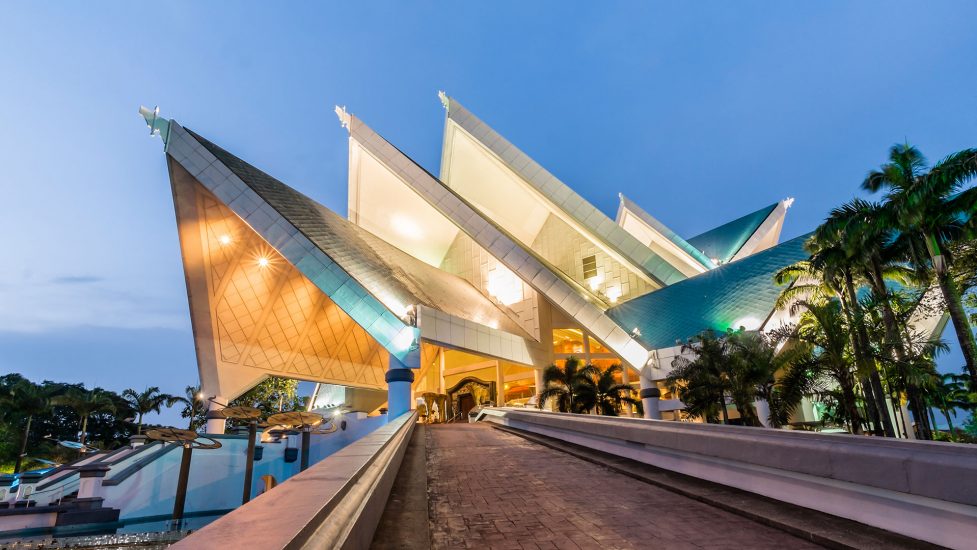 Istana Budaya
The history of Istana Budaya (translated to English as Palace of Culture) was started in 1964 when a proposal to form the National Cultural Centre was submitted by then Ministry of Information and Broadcasting and Ministry of Cultural and Social Welfare. Istana Budaya was initially build in 1995 with a construction cost of RM210 million with an area of 5.44 hectare with floor area of 21,000 per square meter. Istana Budaya claims the honour as the first theatre in Asia that has a sophisticated stage mechanism for theatre performance.
Architecture & Event Venue
The building was designed by the local architect, Muhammad Kamar Ya'akub, with the intention to make this building a reflection of Malay culture. The inspiration for the design is based on a traditional moon kite in flight. The Istana Budaya has played host to some of the biggest local and international shows and the auditorium can seat almost 1,412 people.
Location
Istana Budaya is situated nearby Tasik Titiwangsa along Jalan Tun Razak, Kuala Lumpur. Jalan Tun Razak is one of the main arterial roads that cuts through Kuala Lumpur. The Istana Budaya has a sizeable parking lot which can accommodate large events.
Address:

58 Jalan Kuantan
Taman Tasik Titiwangsa
53200 Kuala Lumpur
Get A Free Quote