Event type : Baby Shower, Birthday Party, Full Moon Party, Kids Party
Get A Free Quote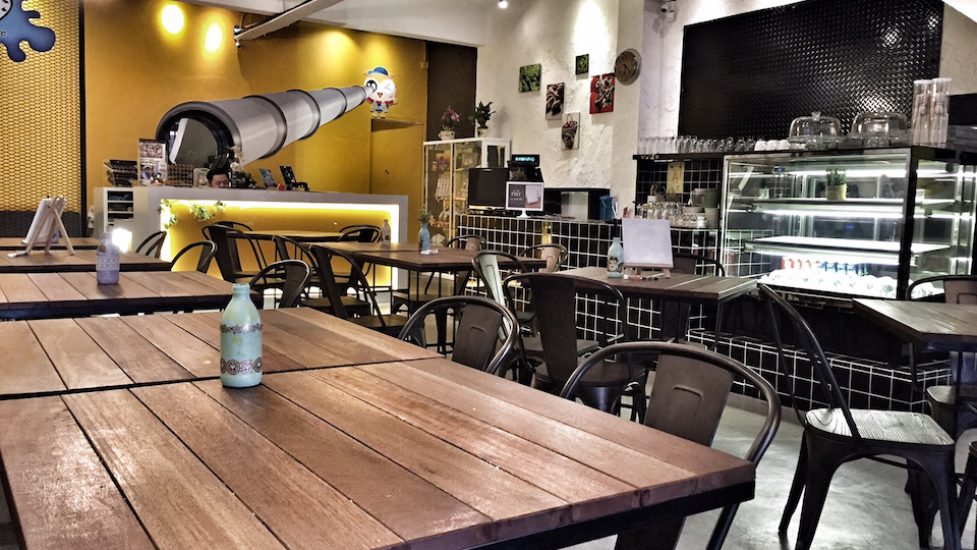 Joyfulness Art De Cafe
Joyfulness Art De Cafe is an art centre combined with a cafe. The owners have designed activities to engage children while parents enjoy a meal or a cuppa. The name Joyfulness Art De Cafe does sound quote a mouthful but with the art activities that they have, it will also keep the minds, hands and mouths of active children occupied. They serve western cuisine here.
Event Space
Joyfulness Art De Cafe has a simple industrial design and layout in their event space. Tables could be moved to accommodate for events and parties here.
Events
You will find the space at Joyfulness Art De Cafe suitable for hosting a kid's or children party, a birthday party, baby shower, and a full moon party. The event space here can accommodate up to 50 pax. There is also an learning centre attached to the cafe upstairs so children can have their activities above while the adults are below.
Location
Joyfulness Art De Cafe is located at Puchong Jaya and is accessible via the LDP. The landmark near it would be the Kompleks Kenari. While street parking is often hard to find, there is ample parking within the Kompleks Kenari building, which is just a short walk from the cafe.
Address:

5-1, Jalan Kenari 19A,
Bandar Puchong Jaya,
47100 Puchong,
Selangor,
Malaysia
Get A Free Quote