Event type : Baby Shower, Birthday Party, Full Moon Party, Gathering, Meet Ups
Get A Free Quote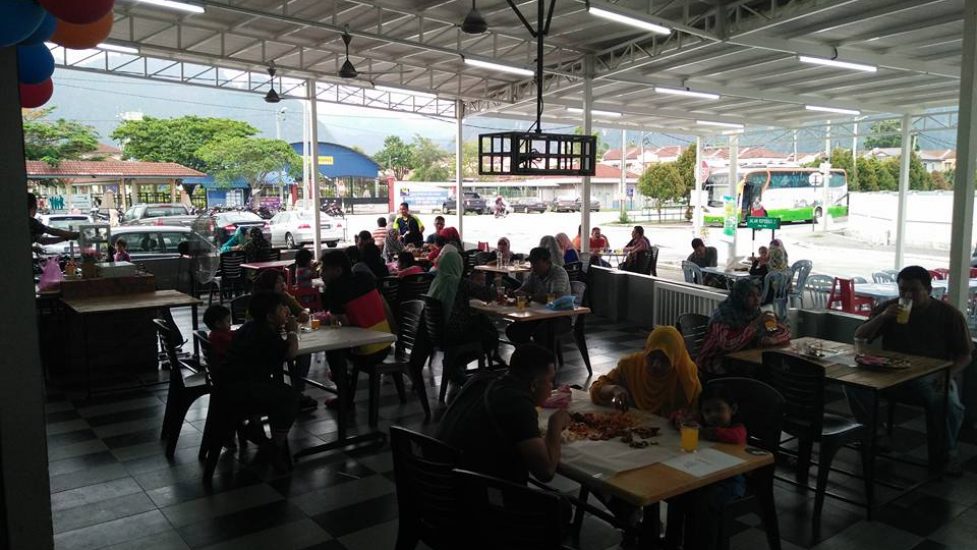 Kedai Makan Tok Mat
Being one of the humble and laid-back event space opened in 2014, Kedai Makan Tok Mat is especially well-known to the locals as they are a family-owned restaurant in a quiet location that serves comfort food and drinks to their guests, ensuring they feel like they're nowhere but, home. The owner of Kedai Makan Tok Mat guarantees that all the guests are accommodated well with a warm and friendly welcome along with a variety of food such as light bites, main meals and drinks. One of the crowds' favourite would have to be their scrumptious mixed seafood feast served piping hot on glazed-paper covered tables – The SHELL-A-BRATION.
Event Space
Kedai Makan Tok Mat has an open plan as the chairs and tables could be moved around to accommodate a variety of events. The event space strategizes to help people be comfortable dining in with their homey layout. Kedai Makan Tok Mat has an indoor and outdoor area where it consists of square tables and some long tables along the wall, ideal for those big crowd. The walls are decorated with photos of their signature food which helps to complement each other perfectly.
Events
Considering the large variant of food selections, reasonable price and vast interior, Kedai Makan Tok Mat is definitely a lookout for casual events such as hosting a birthday party, full moon party, meet-up, and gathering with friends or families. It can host events up to 50 pax.
Location
Kedai Makan Tok Mat is located at Taman Perpaduan Koperasi and it is easily accessible with plenty of buses that passes by the area. The event space can be seen with the large signboard they have and has many street parking especially for guests.
Address:

24, Jalan Koperasi 1,
Taman Perpaduan Koperasi,
31400, Ipoh,
Perak,
Malaysia
Get A Free Quote