Event type : Birthday Party, Dinner Party
Get A Free Quote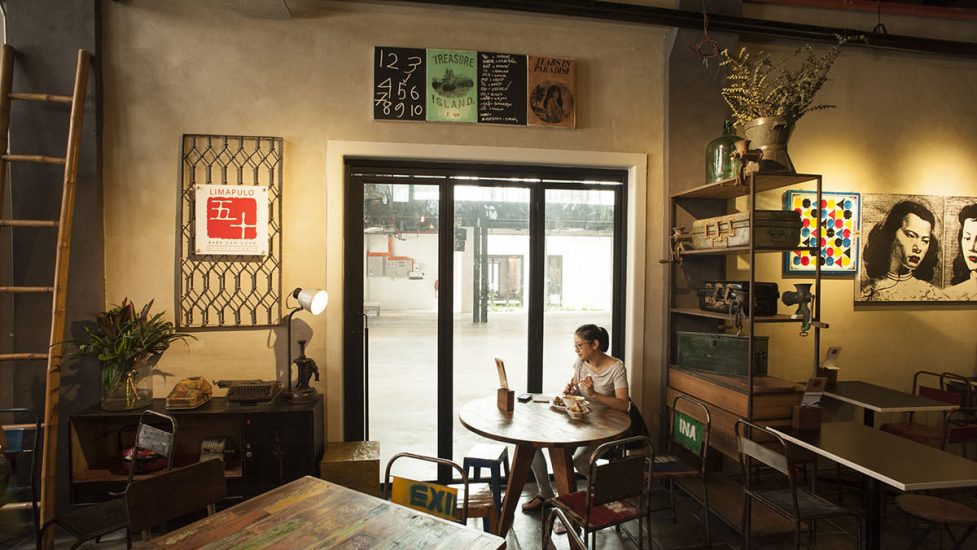 Limapulo
For awhile good Nyonya restaurants were a dying breed in KL. That's no longer the case as there has been a renewed interest in our heritage. Limapulo : Baba Can Cook is one of the growing number of Nyonya establishments that have resurfaced better than ever. Limapulo even lays claim to being the winner of The Star newspaper's 2014 People's Food Awards for having the Best Curry Laksa in the Klang Valley. Limapulo is helmed by executive chef John Tan Kim Chye or more popularly known as Uncle John. He's the man seen seated in picture 3 above.
Event Venue
Walking into Limapulo is like walking into a time machine and finding yourself transported to 1960s Malaysia. Posters of F&N adorn the wall, old biscuit tins, old tiffin carriers and old paraphernalia mixed with a very modern industrial furniture might sound amiss in writing but somehow works wonderfully when you look at how they come together as a fusion of old and new. This would be a wonderful setting for a birthday party, lunch party or dinner party.
Location
Limapulo is located on Jalan Doraisamy, right beside the Sheraton Imperial. It is easily accessed via Jalan Sultan Ismail or you could get there via the monorail, which stops just a few hundred metres away from Limapulo. Slate at The Row is located beside it.