Event type : Baby Shower, Birthday Party, Corporate Party, Dinner Party, Farewell Party, Full Moon Party, Gathering, Lunch Party, Meet Ups, Product Launch, Product Talk, Reunions, Seminar, Tea Party, Training Session
Get A Free Quote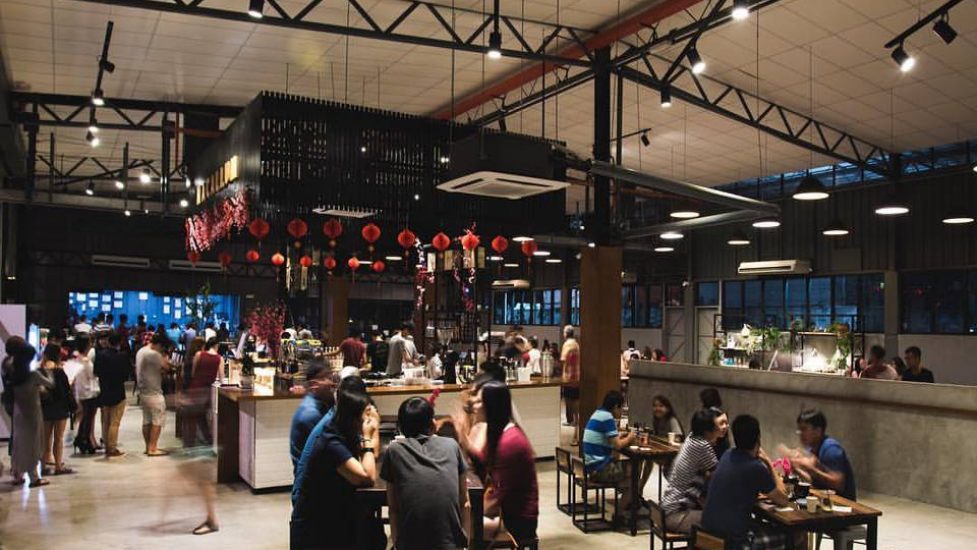 Macallum Cafe Penang
Macallum Cafe Penang, also known as Macallum Connoisseurs Penang is a cafe, roaster, academy, and coffee supplier which is operating at an old refurbished warehouse located in Georgetown, Penang. The founder of this cafe had worked in the F&B, specialty coffee industry for more than 7 years now with the mission of providing an environment that is spacious and educational to their customers hoping to educate the public about coffee. Specialising in Western food and coffee, this cafe had successfully made itself one of the must visit cafe in Penang since January 2015. Macallum Cafe Penang is one of the rare coffee academy that takes coffee roasting to a whole new level by serving coffee with their own coffee beans that you will never experience from any other ordinary cafes. The team at Macallum Cafe Penang believes that everyone deserves a good cup of coffee- one that is brewed well, and tastes good, so you can be sure you won't be disappointed!
Event Space
Macallum Cafe Penang has a hipster-like atmosphere is well-lit with warm lighting, and panelled with wood and ceramics. It's interior is furnished with soft seats and wooden furniture. There are also transparent rooms specially created for coffee lovers to witness the entire roasting process of coffee making.
Events
Macallum Cafe Penang is a spacious place for a child or an adult's birthday party, a baby shower, a full moon party, a lunch or dinner party, as well as cosy gatherings with family and friends.
Location
Macallum Cafe Penang is located in Gat Lebuh Macallum, Georgetown that used to be a warehouse owned by Leong Bee Soo Bee. It is 3 minutes drive away from Komtar located in heart of a city center in Penang. They provide their own private shaded parking space.
Address:

1, Gat Lebuh Macallum,
10300 George Town,
Penang,
Malaysia
Get A Free Quote