Event type : Business Presentation, Corporate Meeting, Meet Ups
Get A Free Quote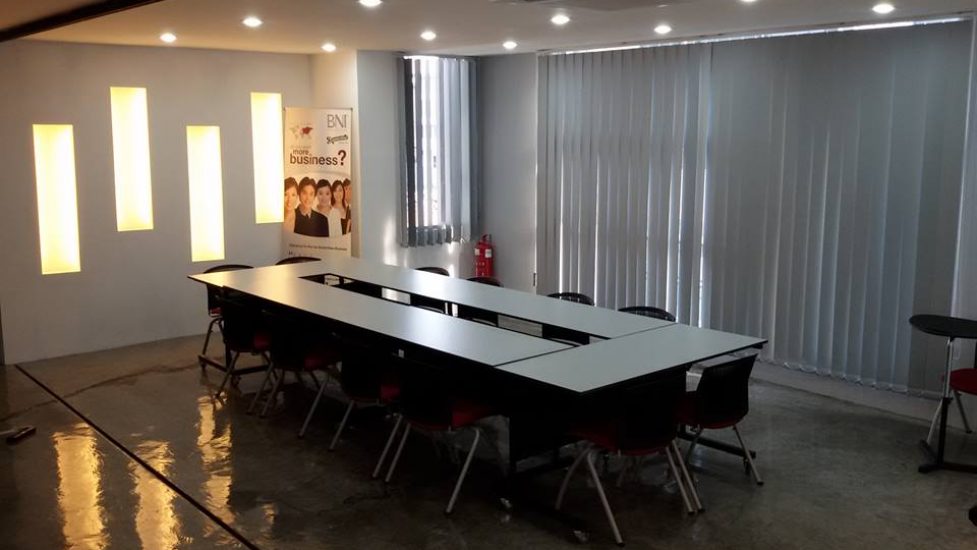 Melting Pot Johor
Melting Pot Johor is an urban, minimalistic office/event space for rent that can host events of up to 20 pax. Melting Pot Johor was started to provide cheap office spaces for startups and small scale events for an affordable price. Melting Pot Johor provides a fully functional "office", be it physical or virtual, at a fraction of the cost then if you were to setup a full scale office on your own, which you may not even need.
Event Venue
Melting Pot Johor is nestled on the first floor of a shop lot area in a prime spot in the middle of Johor Bahru city. The space is essentially a fully furnished office that features a meeting room, conference room and all required facilities for a start up office. Melting Pot Johor can also can be used for small scale events that hosts up to 20 pax.
Events
Melting Pot Johor is primarily used as an office space for start ups and can also accomodate any other small scale events like a meeting, a seminar, a educational course, a conference.
Location
Melting Pot Johor is located in Jalan Molek, Johor Bahru, on the first floor of a corner lot, above a Starbucks outlet. Parking is available by street side and the area can be accessed by self driven cars or by taxi.
Address:

21-2, Jalan Molek 3/20,
Taman Molek, 81100,
Johor Bahru,
Johor Darul Takzim,
Malaysia
Get A Free Quote