Event type : Bridal Shower, Business Dinner, Business Lunch, Business Presentation, Reunions, Workshops
Get A Free Quote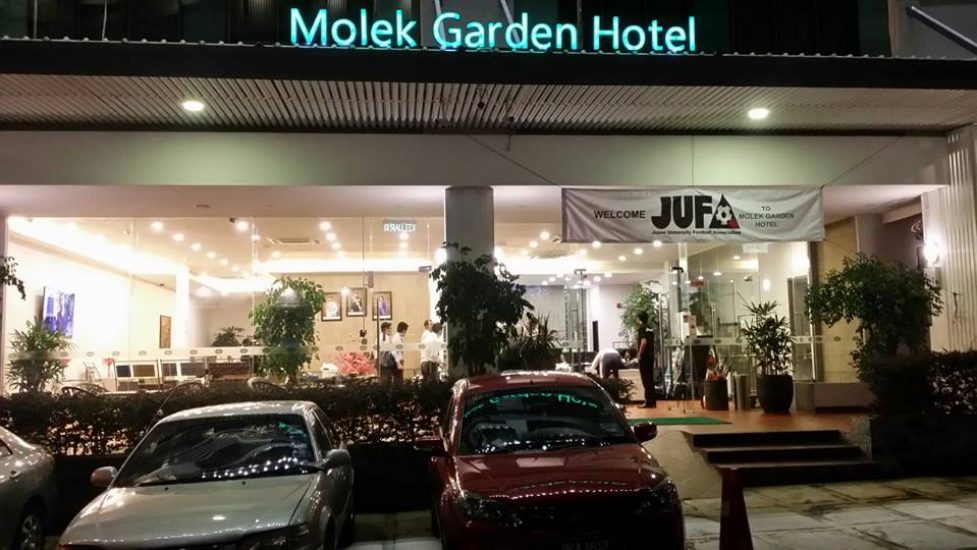 Molek Garden Hotel Johor
Molek Garden Hotel Johor is situated in a prime spot on Jalan Molek surrounded by various restaurants, cafes and entertainment outlets that makes it a vibrant, happening place to be. Molek Garden Hotel offers up to 105 clean, spacious rooms, a conference hall and a function hall making it an ideal event space for events up to 100 pax. Molek Garden Hotel is famous amongst business and leisure travellers alike for its top class service and hospitality which makes it an excellent choice for events as all your event space needs will be met and facilitated by the hotel staff ready 24 hours a day.
Event Venue
Molek Garden Hotel Johor has a pristine, classy environment that has both a Conference Hall as well as a Function Hall that can host up to 100 pax. Molek Garden Hotel Johor also has a spacious lobby and a roof top garden where guests can mingle and relax before and after an event, and with 105 clean, spacious available guests dont have to worry about accomodations if needed. The conference hall is equipped with whiteboard with markers, LCD projector with screen and monitor, PA system with microphones, free Wi-FI and breakfast, tea break,lunch and dinner options that seats 100 pax. The function hall at Molek Garden Hotel Johor on the other hand provides full set karaoke, 45″ LCD television, PA system, double speaker, complete set of buffet equipment and full catering in house as needed for an event of up to 100 pax.
Events
Molek Garden Hotel Johor has event spaces that can host up to 100 pax such as a birthday party, a engagement party, wedding reception, a conference, a seminar, an office party, a family gathering, and various other events.
Location
Molek Garden Hotel Johor is located on Jalan Molek, Johor Bahru, surrounded by the famous Bierhaus German Pub, the popular Hipster-themed The Brew Orchestra, Japanese Artisan Bakery 'Matsumiya', and a convenience store, and provides free street side parking on location for guests. Molek Garden Hotel is about 15 mins drive to Senai Airport
Address:

3,5, Jalan Molek 1/5C,
Taman Molek,
81100, Johor Bahru,
Johor Darul Takzim,
Malaysia
Get A Free Quote