Event type : Birthday Party, Meet Ups, Photo Shoot, Workshops
Get A Free Quote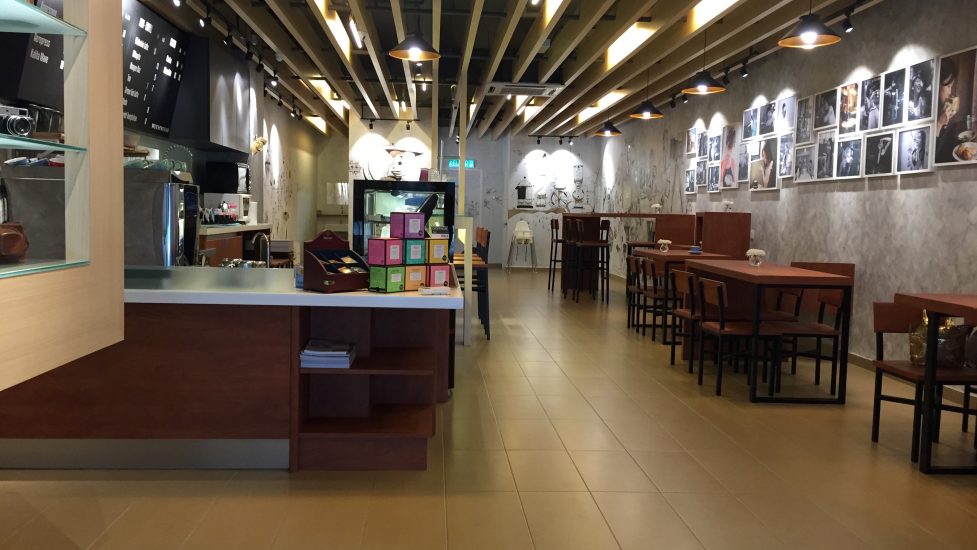 MyEspresso Cafe
MyEspresso Cafe was the first cafe in USJ 21 even before Main Place became the draw for the area. The original MyEspresso Cafe was a half shop located on the 1st floor but they have now move into their new digs on the ground floor of a shop lot in the same area. What started as a business of selling coffee machines has grown into a cafe business for the owner as well.
Event Venue
And what an impressive new premise MyEspresso Cafe occupies now. Wooden beams running lateral to the length of the cafe and wood furniture makes it a breath of fresh air compared to the industrial or semi-industrial look favoured by many hipster cafes. The art on the wall shows how coffee is made. Much of the furniture is custom built and fits nicely into the wall. High tables, couple tables, work benches with conveniently located plug points, all make MyEspresso Cafe a very corporate event venue for meet ups or even workshops. That's not to say you can't have birthday parties here too. MyEspresso Cafe has also been used for photo shoots. Super clean toilets make a winning event venue too.
Location
MyEspresso Cafe is located near USJ 21's Main Place, right beside a multi storey car park – which unfortunately is no longer open. Getting here is actually very easy as it is just off the LDP. You could also come in through Shah Alam or the ELID Highway making this area very easily accessible from many parts of the Klang Valley. Unlike many of the event venues in the USJ area, parking is easily available on the street.