Event type : Gathering, Meet Ups, Reunions
Get A Free Quote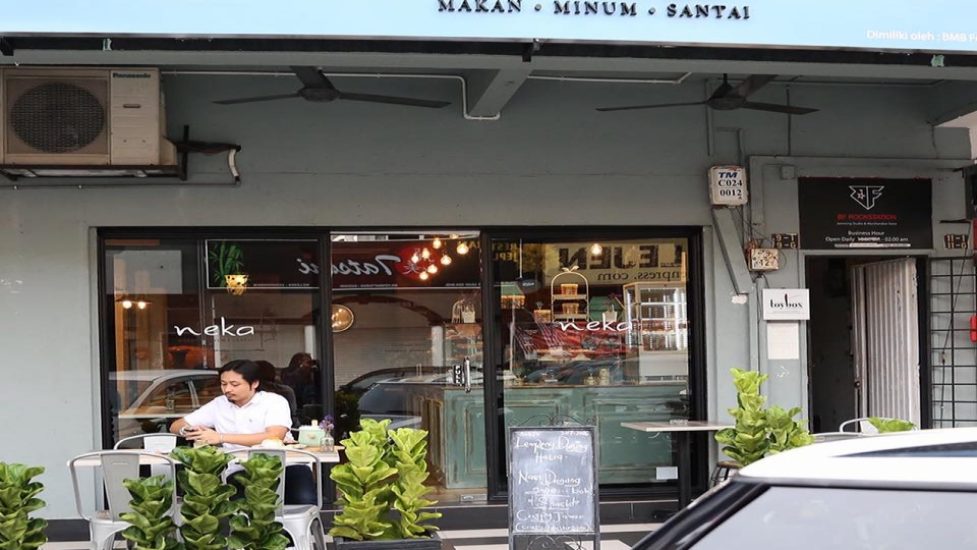 Neka Cafe Subang
Neka Cafe Subang is a unique local event space that blends the East and West in creative ways producing delicious, fresh dishes in the process. Located in the heart of SS15, Subang Jaya – this relaxing cafe prides itself on serving authentic local and Indonesian food alongside coffees and teas, with a variety of desserts on display as to be a much needed event space to escape the hustle and bustle of the city. With many renowned eateries in the area, Neka Cafe Subang has managed to attract a niche crowd and provide unique dishes, carving quite a reputation for a modern, independent cafe. Patrons are sure to be delighted with favourites like Sweet Corn Milk, Nasi Ewak Kali and not to forget the off-the-menu star, Neka Big Platter that has become a customer favourite. For a relaxing, modern yet casual event space Neka Cafe Subang sure catches the eye and begs to be noticed.
Event Space
Neka Cafe Subang manages a serene environment with a minimalistic yet artful approach to its interior. The back wall of the event space is an exposed brick wall that gives the space a contrast against the white walls decorated with pieces of modern art in frames. The lighting in the space is softly lit with warm, yellow lamps with a large window in the front allowing lots of natural lighting illuminates the floor space. The decor is cozy and simplistic that gives the event space a homely quality.
Events
Neka Cafe Subang is a suitable event space for a birthday party, baby shower, lunch/dinner party, office meeting, class party, or any other small-scale social events of up to 50 pax.
Location
Neka Cafe Subang is located in the heart of SS15, Subang Jaya right beside the famous Darussalam eatery and can be easily accessed via nearby bus, LRT, taxi and self-driven cars with street side parking as well as well as multi-storey parking lot nearby.
Address:

Neka Cafe Subang,
9-G, Jalan SS15/5B,
Subang Jaya,
47500, Selangor Darul Ehsan,
Malaysia
Get A Free Quote