Event type : Birthday Party, Corporate Party, Dinner Party, Farewell Party, Full Moon Party, Gathering, Lunch Party, Meet Ups, Reunions, Seminar, Tea Party, Training Session, Workshops
Get A Free Quote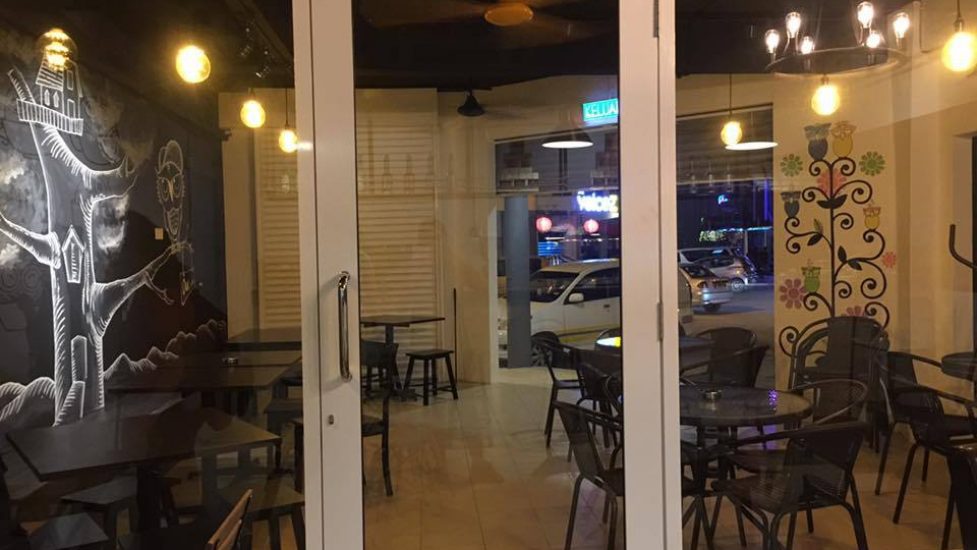 Owls Cafe Melaka
Owls Cafe Melaka is a multi-cuisine event space that serves simple yet scrumptious Western as well as Chinese meals. The team at Owls Cafe Melaka is extremely dedicated to serving you only the best coffee and home-made burgers in Melaka! Owls Cafe Melaka serves food such as burgers, spaghetti as well as dishes with rice. The crowd-favourite has to be their salted egg yolk burger which is really delicious! Their signature owls coffee also seems to be a favourite among the guests at Owls Cafe Melaka. If you are looking for a quick and affordable coffee fix at any time of the day, then Owls Cafe Melaka is the place for you!
Event Space
Owls Cafe Melaka has a great atmosphere with a black and white theme. Panelled with bright lights, this place has a very clean and simplistic look to it because the walls are all painted in white with a few owl paintings on their walls. Guests can choose to either sit inside or outside. Owls Cafe Melaka gives off a very hipster vibe with a touch of elegance. Guests are able to escape the business of their lives at Owls Cafe Melaka event space just by enjoying a delicious cup of coffee over here!
Events
Owls Cafe Melaka event space is great for guests who would like to walk in and dine or even for organising events. This hipster event space is suitable to host a birthday party, engagement party, corporate party, seminars as well as other corporate events. They even provide catering services. It can accommodate events up to 70 pax comfortably.
Location
Located at Jalan Tan Chay Yan, Owls Cafe Melaka occupies the ground floor of a shop lot. It is located very near to the famous Jonker Street, therefore it is easily accessible through foot or even by car. In all that hustle and bustle, Owls Cafe Melaka is definitely a great place to unwind.
Address:

87A, Arked Seri Kubu,
Jalan Tan Chay Yan,
75300 Melaka,
Melaka,
Malaysia
Get A Free Quote