Event type : Bachelor party, Birthday Party, Bridal Shower, Cocktail Party, Dinner Party, Farewell Party, Foam Party, Gathering, Hen's Night, Meet Ups
Get A Free Quote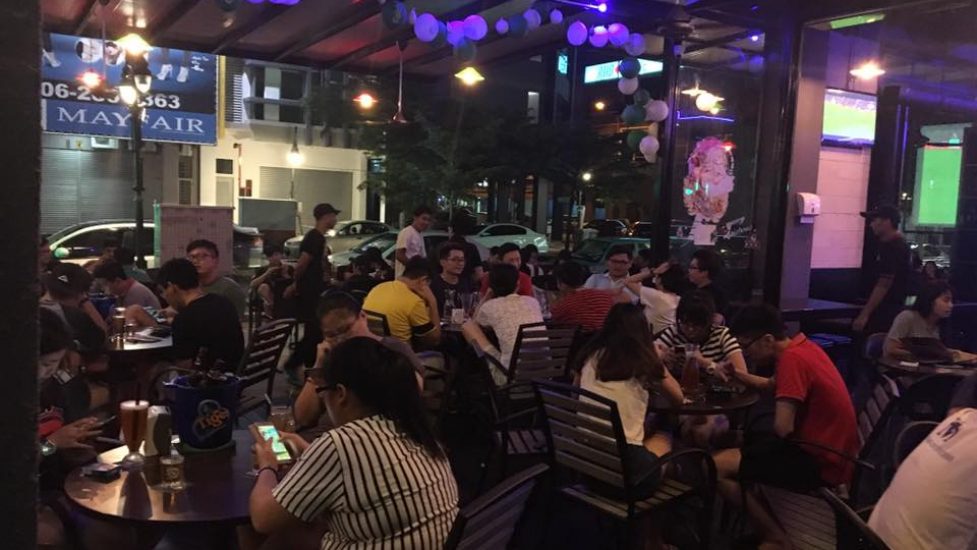 The One Cafe Melaka
The One Cafe Melaka was previously known as Station One Cafe, hence you can get the same varied menu but the cafe now comes with a sleeker look and an extra fun twist: there is live music performances in the evening where you can even stage your own show! The One Cafe Melaka is open from 10 am to the wee hours of the morning making it a great place to catch up with friends or relax with a drink without any time constraints. The menu is reasonably priced and has a great selection of food and drinks mostly local rice and noodle dishes as well as simple western food such as chicken chops, grills and pasta. If you are looking for something sweet, The One Cafe Melaka also serves cakes, milkshakes and smoothies.
Event Space
The One Cafe Melaka is a spacious event space. It has a large outdoor seating area and an indoor seating with sofas for a more private gathering, however the whole design of The One Cafe Melaka is very open hence the outdoor area melds into the indoor area, and though this means you might not be able to enjoy a fully air-conditioned space, the cafe is cool with lots of over head fans.
Events
The One Cafe Melaka is a great place to host a birthday party, proposal, full moon party, casual meeting, fare well party, reunion, class party, graduation party or if you simply need a place to chill and chit chat with friends. The One Cafe Melaka can accommodate up to 200 pax.
Location
The One Cafe Melaka is in the heart of Melaka Raya's commercial centre and near tourist hot spots, lots of parking spots is available along the roadsides.
Address:

5, Jalan Merdeka,
Taman Melaka Raya,
75000 Melaka,
Malaysia

Get A Free Quote