Event type : Baby Shower, Birthday Party, Gathering, Meet Ups, Product Launch
Get A Free Quote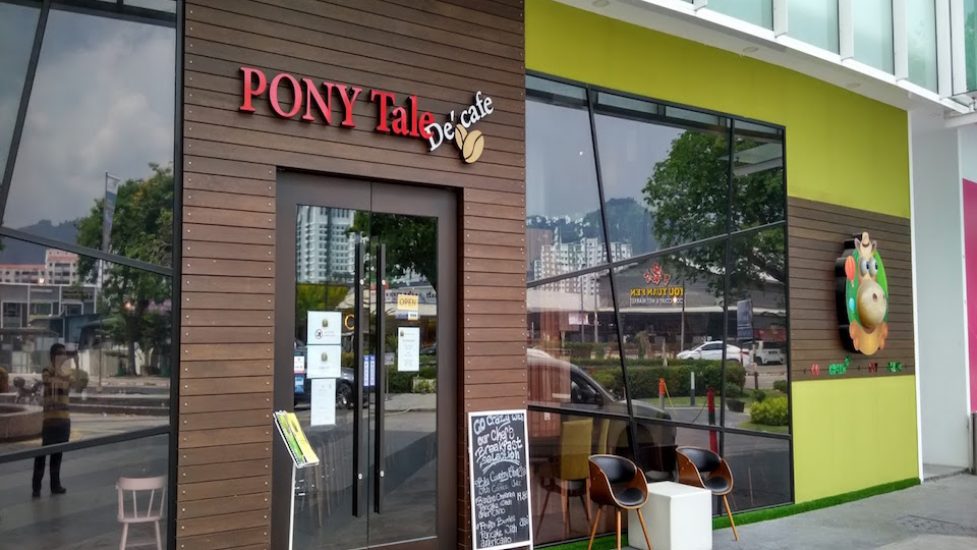 Pony Tale de Cafe
Pony Tale de Cafe has been operating since 2015. This quirky-named cafe has recently been awarded with the World Top Gourmets Award for 2017. Pony Tale de Cafe will not disappoint you, as you will be definitely spoilt for choice from its extensive menu of cuisines from all over the world. They have something prepared for everyone! They also offer freshly brewed coffee at the coffee bar using manual brewing machines perfect to give you a quick head start for the day and top that with their delectable cakes. During the night, there will be acoustic band to serenade you while you bite into your delish meal.
Event Space
Pony de Tale Cafe is set up in a casual atmosphere with a fun twist. This can be seen from the decor and furniture set up in the cafe. The high ceiling and wooden pillars make the cafe appears spacey and the warm lighting gives the cafe a cozy feel and relaxing vibe. It has two floors and equipped with indoor seating.
Events
Pony de Tale Cafe is perfect for hosting casual events such as kid's birthday party, family get-together, engagement party, bridal shower and even corporate events. It can easily fit and accommodate events up to 80 pax.
Location
Pony de Tale Cafe is situated at the SPICE Canopy, which is at the heart of Bayan Lepas, Penang. Pony de Tale Cafe is one of the many of array of F&B outlets in SPICE. It is easily located on the ground floor from the cafe's signature Pony Logo. There is valet parking and plenty parking spaces available within the SPICE Canopy building and along the cafe street.
Address:

180-B-01-11, SPICE Arena,
Jalan Tun Dr Awang,
11900, Bayan Lepas,
Penang,
Malaysia
Get A Free Quote