Event type : Baby Shower, Birthday Party, Bridal Shower, Business Lunch, Cocktail Party, Corporate Party, Dinner Party, Farewell Party, Full Moon Party, Gathering, Kids Party, Lunch Party, Product Launch
Get A Free Quote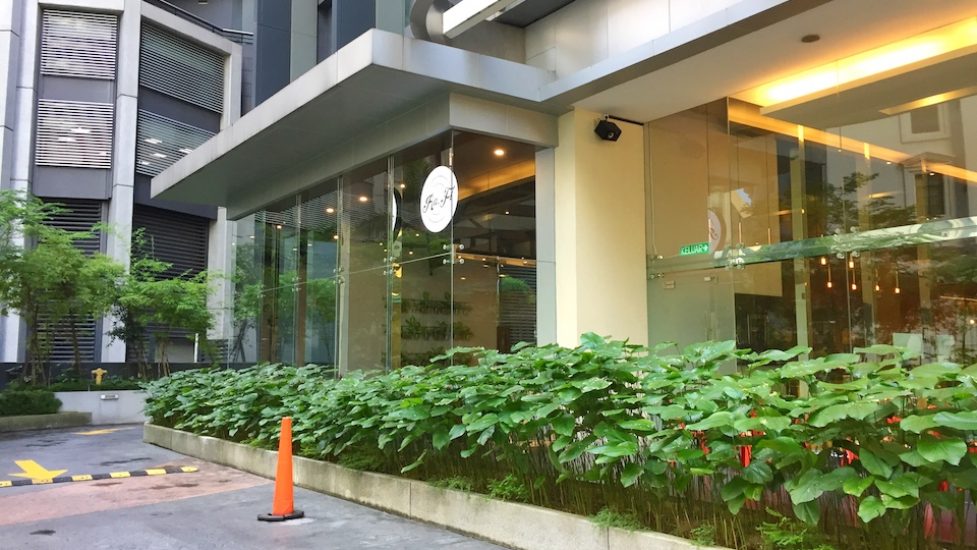 Ra.Ft Cafe KL
[/mmtl-text]
Event Menu Starts From
RM40++ Per Pax
[/mmtl-text]
Now if you are expecting Ra.Ft Cafe KL to be a water or sea themed cafe, you would be wrong. The name comes from the first letters of the founders, Andrea Rossi & Filippo Tomelleri, surnames. Both are veterans of the local F&B industry having distinguished themselves in several of the most popular cafes and bistros in the Klang Valley. Ra.Ft Cafe KL is the founders labour of love, their vision of how a cafe should be and what it should serve. It goes down to the coffee that is served here. Being Italians, they are certainly very proud of it and they roast their own beans at the premises. Ra.Ft Cafe serves cafe favourites like Big Breakfast (which can be configured to your own preference, Eggs Benedict, Bagels, and Burgers. All of it comes with pork, so this is clearly a NON-HALAL cafe.
Planning Your Event Here
Fully booked! All bookings exhausted.
Menu Options
[/mmtl-text]
Set Menu A – RM40++ per pax
(minimum 50 pax)
Sharing Menu
Finger Food
Beef / Chicken Slider
Grilled Polenta with Humus
Arrosticini
Pizza Margherita
Dessert Platter
Tiramisu Shooters
Bread & Butter Pudding
Tea Cake with Coffee Cream
[/mmtl-text]
Set Menu B – RM55++ per pax
(minimum 50 pax)
Appetizer (Choose 1)
Garden Salad
OR
Soup of the Day
Main Course (Choose 1)
Lasagna
OR
Grilled Chicken
OR
Fish and chips
OR
Beef Burger
Drinks
Tea OR Coffee
[/mmtl-text]
Set Menu C – RM95++ per pax
(minimum 40 pax)
Appetizer
Charcuterie Board (For Sharing)
Italian style Antipasto with a selection of: cold cuts, cheeses, dipping sauces,
Toasted homemade multigrain bread, homemade chicken liver pate, pickles & olives
Main course (Choose 1)
Burger Sliders
OR
Chicken Boscaiola
OR
Pan Seared Salmon Fillet
OR
Grilled Stuffed Squid
OR
Green Pesto Spaghetti with Broccoli & Mushrooms (V)
Salads (For Sharing)
Warm Radicchio Salad
Garden Salad
Dessert Platter
Coffee
[/mmtl-text]
Event Space
The event space at Ra.Ft Cafe KL is blessed with a high ceiling and na generous amount of space. The floor to ceiling glass walls lends this event space an airy and bright feel. There are several sections in this space; the main dining section, a family area with bigger dining tables, a red brick hipster looking section, and even an al-fresco dining section. They also have an area set aside for children to play making this a suitable space for children friendly events.
Events
Ra.Ft Cafe KL is a suitable space for hosting a birthday party, a kid's party, a baby shower, or a full moon party. The have also hosted business meetings like corporate town halls, and cocktail parties. The space and high ceiling makes this an ideal space for product launches too. Or if you are looking for a place just to hold a gathering with friends in the middle of the city, Ra.Ft Cafe KL is your place. The event space here can take up to 80 pax seated and 120 pax standing.
Location
Ra.Ft Cafe KL is located at Binjai 8 just off Jalan Ampang, just behind Menara Citibank and the Intercontinental Hotel. This makes it easily accessible not just by car but also by LRT. The Ampang LRT station is just less than 500 metres from the cafe. Parking is available within Binjai 8.
[/mmtl-text]
Address:

Ground Floor, Binjai 8,
Lorong Binjai,
50450 Kuala Lumpur,
Malaysia
Get A Free Quote