Event type : Birthday Party, Corporate Party, Dinner Party, Wedding Dinner, Wedding Party
Get A Free Quote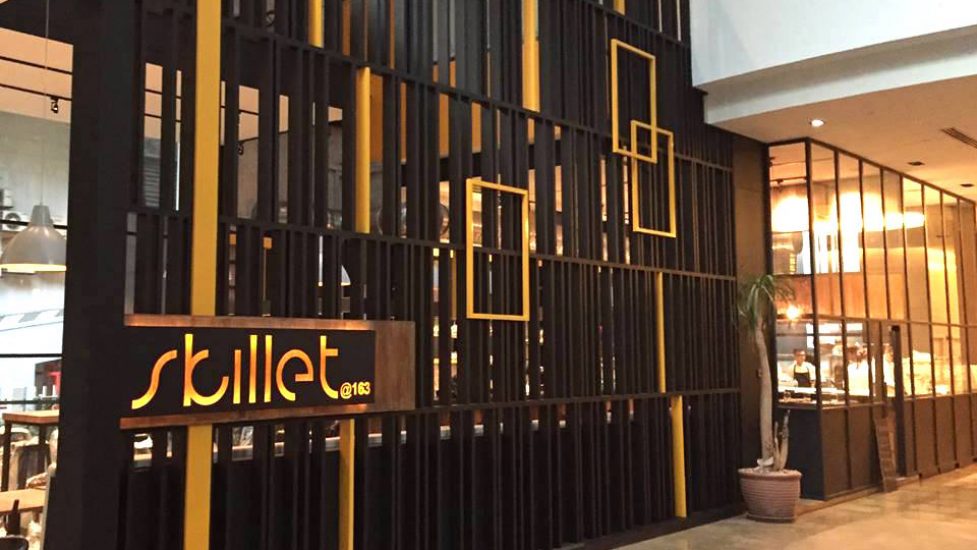 Skillet at 163
Skillet at 163 occupies Mediteca's old premises and the new owners have not only revamped the look of the place but they have come up with a new menu. Skillet at 163 is helmed by Chef Raymond Tham honed his skills as a chef at the Fairmont Southampton in Bermuda, one of the Bermuda Islands' most luxurious resort, where the guests had rather refined tastes. Skillet at 163 is named as such because the skillet (usually known as the frying pan), is the most commonly used and important cooking utensil in the kitchen. Their name reflects an emphasis on their culinary creations out of the common produce but injected with imagination and creativity. Sounds OK?
Event Venue
Skillet at 163 retains the modern interior theme of Mediteca but with bolder colours. Skillet at 163 has two sections, the ground floor and the mezzanine floor or upper deck. The ground floor will take up to 50 pax while the upper deck can accommodate about 30 pax. There is also an al fresco area for your guests to smoke. The culinary team at Skillet at 163 promises a cuisine that says fine dining but in a casual dining experience without the need of conventional fine dining rules and tablecloths. Cocktail parties, casual corporate dinners, dinner parties, wedding parties – all would suitable here.
Location
Skillet at 163 is located at Fraser Place on Jalan Perak. This serves as a good event venue for events targeted at city folks especially on a weekday where guests can hang out at your event before heading home. Parking is available in the building or you could park across the street at The Life Centre.
Address:

GF, Fraser Place,
163, Jalan Perak,
50450 Kuala Lumpur
Get A Free Quote