Star Light Banquet Arena Hall
Event type : Corporate Dinner, Corporate Party, Wedding Venue
Get A Free Quote
Star Light Banquet Arena Hall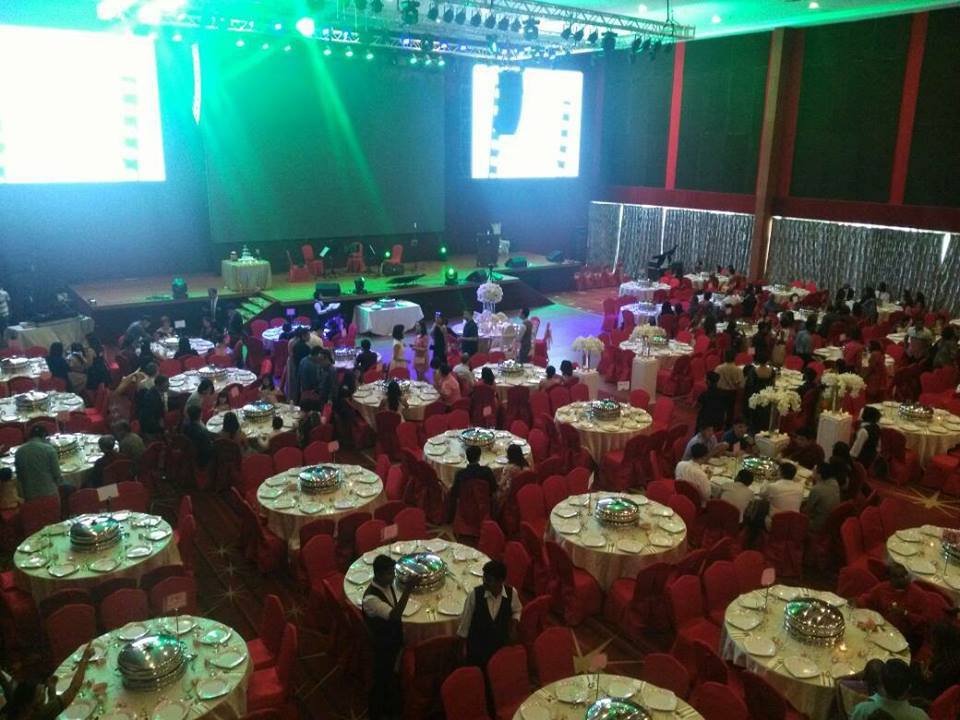 Firmly established in May 2017, Star Light Banquet Arena Hall is a full-service hall and known to provide convenience, comfort, and excellent security service all in one exclusive package. As part of their event space's expediency, they can cater a variety of banquet halls situated in different levels of the building. The event space focuses on providing not only a modern-looking, well-appointed and tranquil environment for your event but great hospitality as well. They invite you to let them bring your dream party to life. Their expertise can provide ideas and work with yours to satisfy all your needs. With experience and passion, the event space can work together to make your event beautiful and memorable.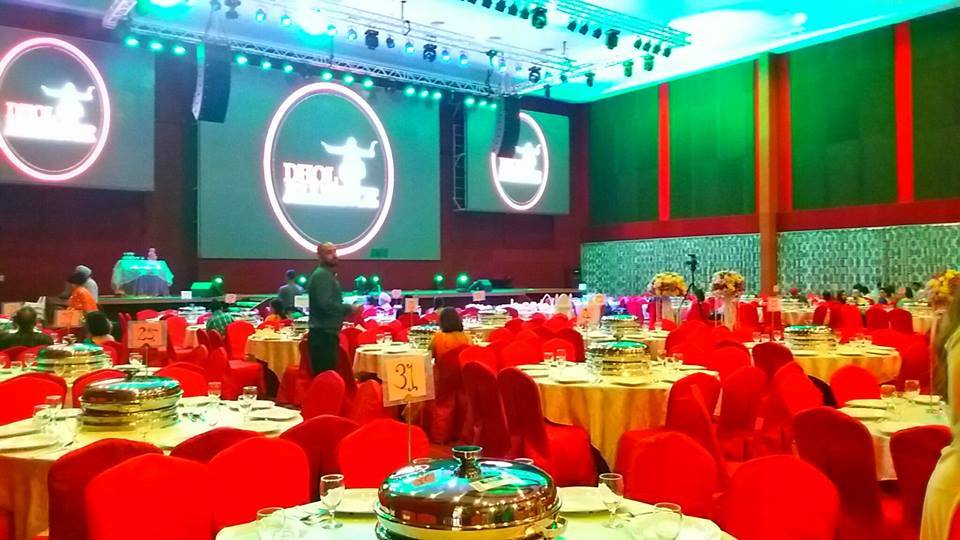 Packages and Availability
Fully booked! All bookings exhausted.
Package A – Star Light Area (6th Floor)
RM27,195 (Hall Rental)
RM2,000 (External Caterer – Security Deposit)
1. Sound System
– Nexo PS15 (fly) x 4 units
– Nexo Sub x 4 units
– Stage Monitor x 2 units
– Digital X32 audio console x 1 units
– Digital Snake stage box x 2 units
– Cordless mic x 4 units
– DI box – instrument x 2 units
– Signal & Power cabling x 1 lot
2. Lighting Equipment
– Sharpy Moving Head x 4 units
– LED Parcan x 8 units
– Haze smoke machine x 4 units
– Signal & Power Cabling x 1 lot
– LCD screen (stage) x 4 units
– Round Table with cover (RED) x 34 units
– Banquet Chair & seat cover x 340 units
– Cocktail table x 10 units
– Holding room x 1 units
– Rostrum x 1 unit
3. Others
– Main table will be served
– VIP table with heated dome sets
– Buffet and drinks station
– Uniformed servants
– Free parking for 400 cars (subject to availability)
– VIP packing 4 cars
Package B – Star Light Western Buffet
RM200 (Per pax)
– includes food, manpower, set-up, and hall usage
1. Appetizer
– Curried Chicken and Pineapple Salad
– Tomato, Shallot and Coriander Salad
– Beef Pastrami and Salami Platter
– German Potato Salad
– Fresh Mixed Garden Green
– Condiments and Dips (French Dressing, Thousand Island, Tartar Sauce, Vinaigrette, Olive Oil and Italian Dressing)
2. Soup
– Buttered Carrot and Leek Soup
– Bakery Bread Rolls Assorted , Salted and Unsalted Butter
3. Hot Entree
– Buttered Rice
– Roasted Butter Fish with Lemon Cream Sauce
– Grilled Prawn with Mango Chili Salsa
– Ginger Roasted Chicken Thigh with Thyme Sauce
– Grilled Minute Steak with Black Pepper Sauce
– Grilled Minute Steak with Black Pepper Sauce
– Roasted Pumpkin with Paprika & Parmesan
– William Potato
4. Sweet Temptation
– Fresh Tropical Fruit Platter
– Chocolate Mint Slice
– Corn Pudding
– Strawberry Cheese Tartlet
– Orange Truffle Mousse
– Tiramisu
– Coffee & Tea
Package C – Star Light Indian Wedding Buffet 1000pax
RM48825
– includes food, manpower, set-up, and hall usage
Buffet Menu
White rice
Briyani rice
Sambar & Kruma dhalcha
Chicken sambal, varuval, pepper
Mutton varuval & peradal
Mix vege
Tauhu Sambal, sweet & sour brinjal & mix raita (either one)
Appalam
Mix fruit
Lemon juice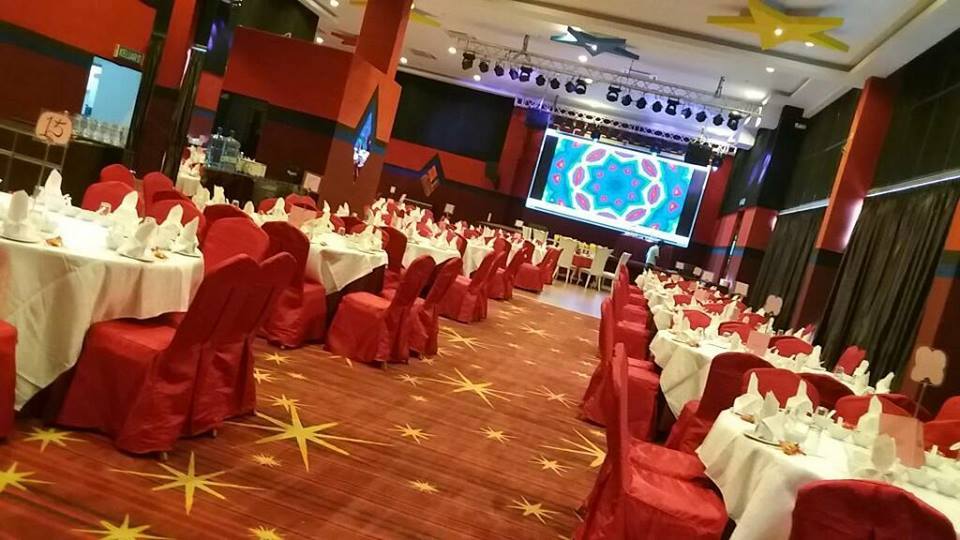 Event Space
At the event space itself, the arranged banquet hall setting can comfortably seat up to a 820 pax respectively. The ceiling-high windows that allows natural sunlight to enter the hall, providing a peaceful environment for ongoing events at Star Light Banquet Arena Hall. On top of that, the space also provides mixture of spotlights to help enhance the feel of your dream event. With wedding packages from a modest but beautiful reception to a made-to-order stations package and everything in between, they have something to assist you in accomplishing your dream wedding.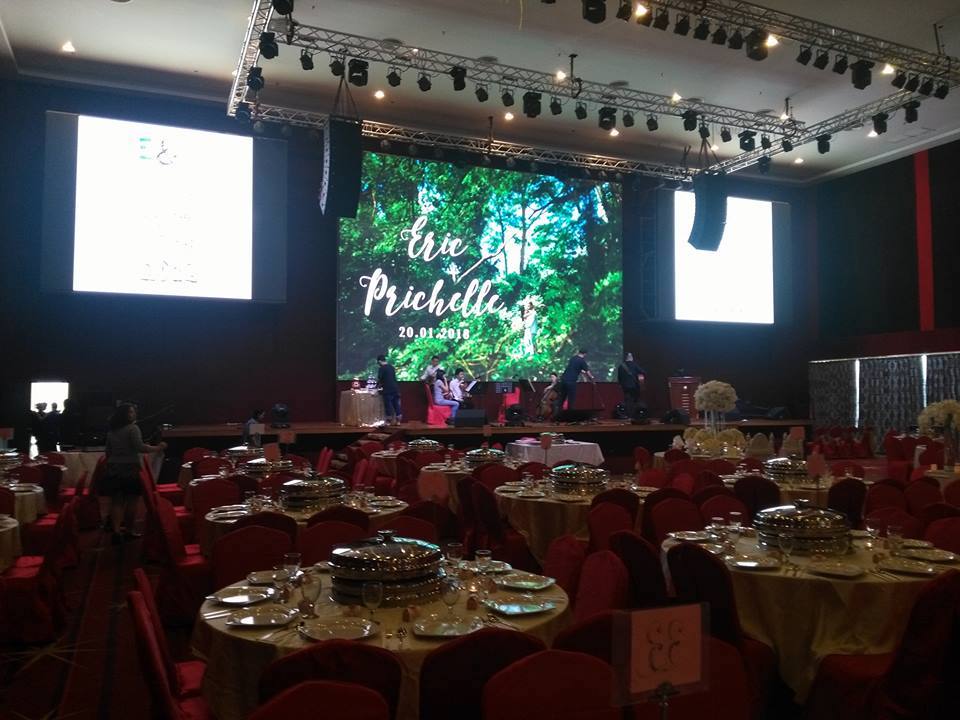 Events
Star Light Banquet Arena Hall serves as a suitable and spacious event space to hold various types of occasions, whether celebrative ones or professional collaborations as Star Light Banquet Arena Hall is capable of accommodating events such as a wedding reception, pre-wedding party, cocktail party, seminar, team-building training session, product launch, and other corporate or social events. It can accommodate events up to 1500 pax correspondingly.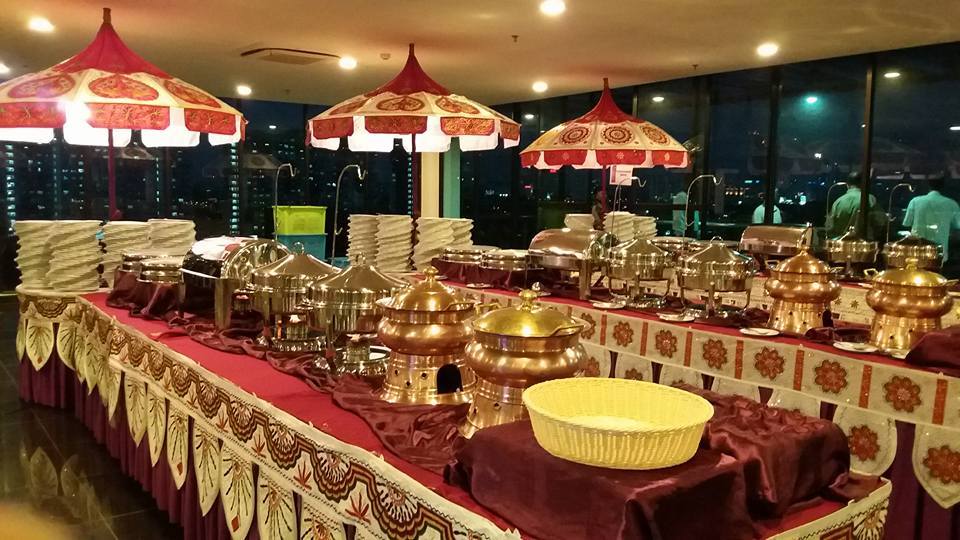 Location
Star Light Banquet Arena Hall is located in Residency @ Park 51 and situated opposite Flexi Studio Suites. There are a few places only less than a 10 minutes' walk such as Restoran Hoh Piah and Christian Church. Parking spaces are available in the car park building as well as valet.
Address:

Plaza 51, Residency @ Park 51, Jalan 241, Sek 51A, 47000, Petaling Jaya, Malaysia
Get A Free Quote