TSR Conference Hall D'Royale Hall
Event type : Annual Dinner, Annual General Meeting (AGM), Awards Night, Conference, Convention, Corporate Dinner, Product Launch, Wedding Venue
Get A Free Quote
TSR Conference Hall
Shah Alam seems to be a city of convention centres. The TSR Conference Hall joins the list of large and modern convention centres in Shah Alam. While the building was not purpose built as a convention centre, but the detail and thought that went into equipping and decorating the TSR Conference Hall shows a great attention to detail was spent here.
Please click here for date availability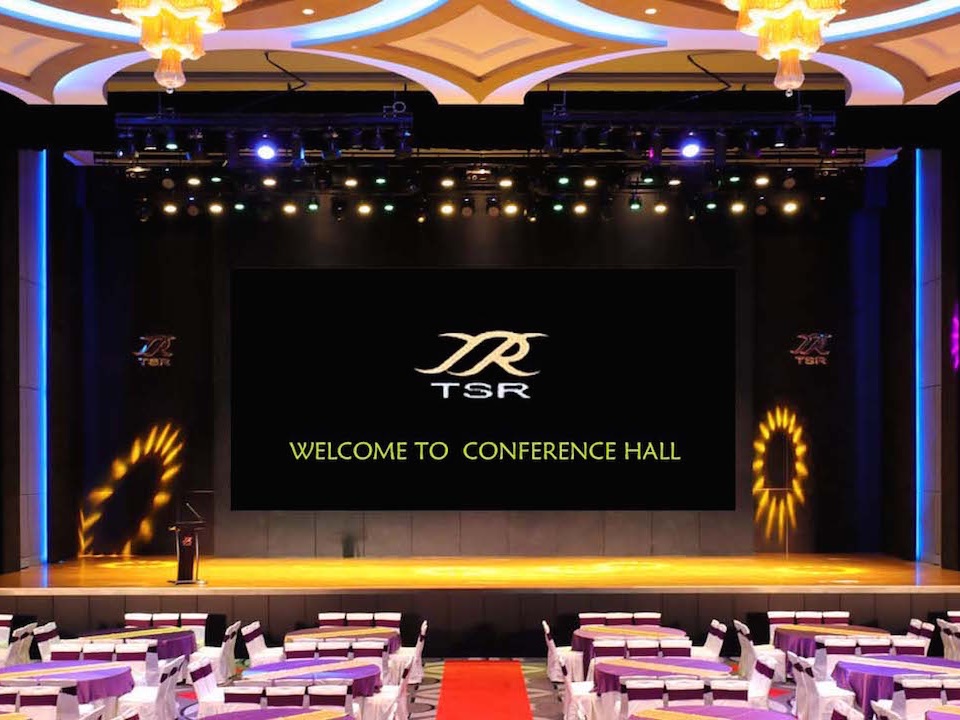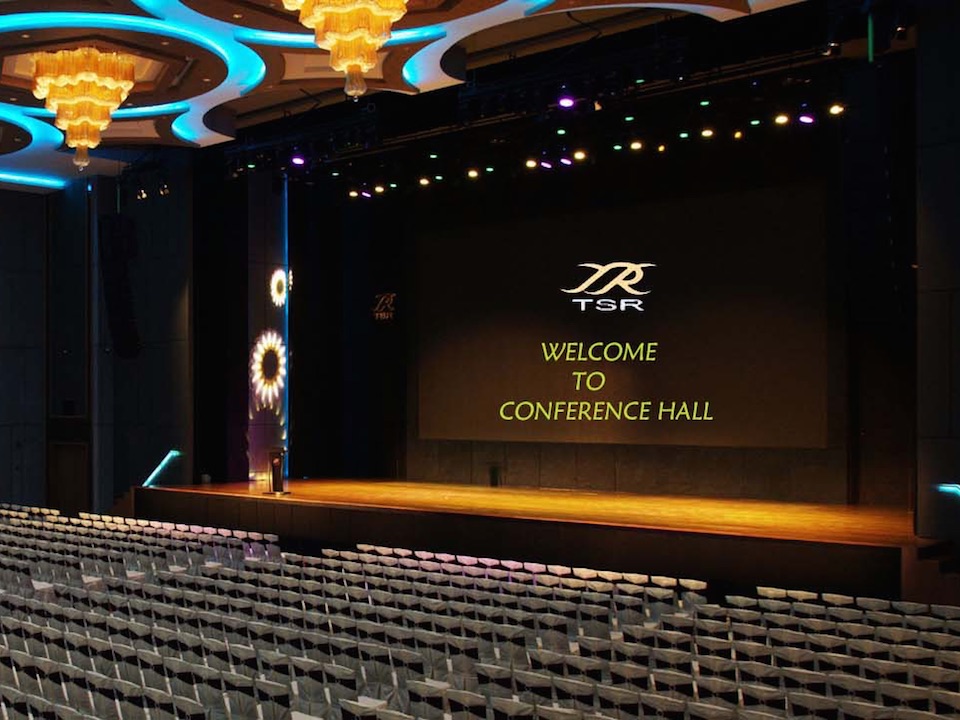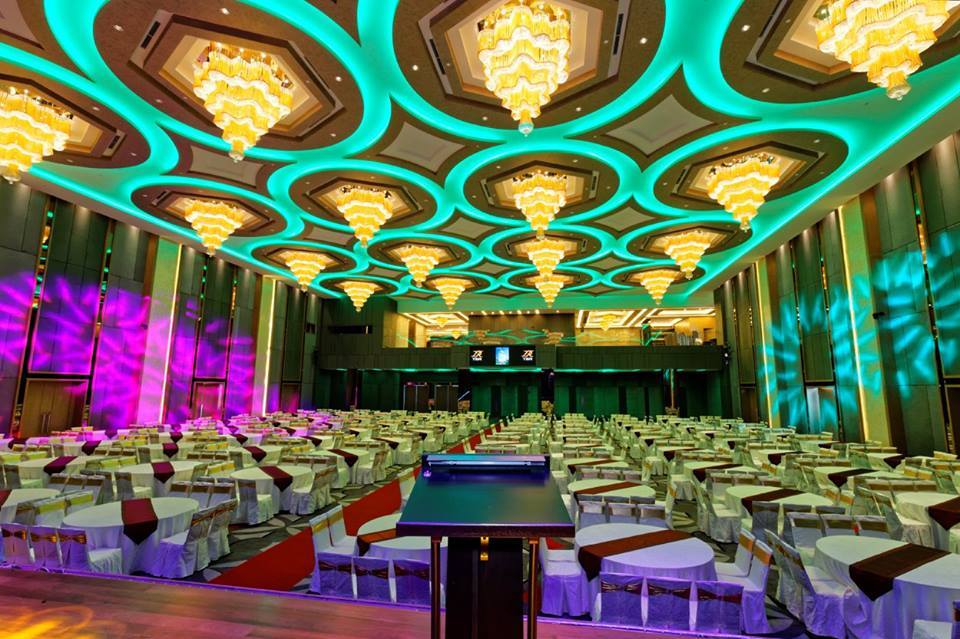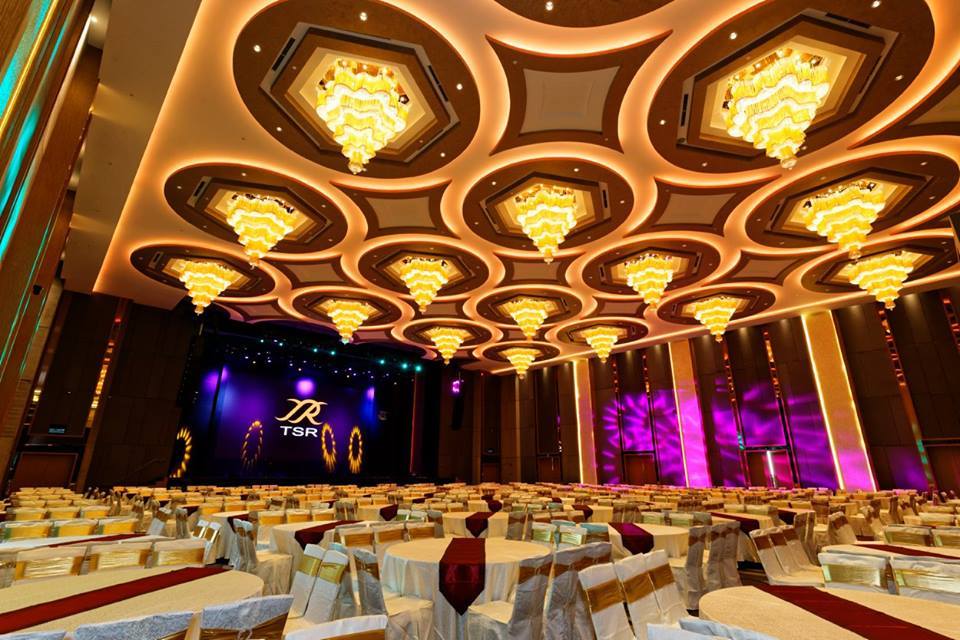 D'Royale Hall Event Space
D'Royale Hall is the main ballroom or banquet hall at TSR Conference Hall. The hall is attached to the Le Grand Hall and also a VVIP Lounge that looks over the hall from the mezzanine floor. Yes, the ceiling is that high that is has headroom to put in a mezzanine floor. Facilities include a karaoke-ready system and an advanced concert-ready audio video control system.
D'Royale Hall can accommodate up to:
1,800 pax in a theatre seating
1,000 pax in a banquet seating
Check Availability & Rates
Hall Rental – RM26,000
Rental Includes
Full Usage of Hall
Minimum 500-1000 pax per table seating
50-100 units of banquet tables with 2 layers table cloth with runner
500-1000 unit chairs/covers/runner/ribbons
PA System – 16 speakers/ 2 woofers/ 4 monitors/ 4 mic
Lighting System – Main Hall 16 chandeliers/ Ceiling RGB / Downlight &
Stage Stage Affects – Moving head 24 units/ laser lights 3 units/ smoke machine 2 units/ haze/ follow spot one unit Gigantic LED Screen 12m x 6m on stage 2nd LED Screen 5m x 1.5m on opposite stage
Live Feed video
1 Unit Rostrum
2 Unit Free VIP parking at entrance lobby
Car Park Security
Registration Counter x 3 units
IBM 16 Buffet /2 units reception tables
Buffet Table x 2 Island Counter
VIP Table for 12 pax comes with Table Cloth and Skirting (excluding deco)
2 x Changing Room for Bride & Groom
2 x Dancer Room Technician
Furniture Arrangement & cleaning Pre Function Area Utilization
Events
The D'Royale Hall at TSR Conference Hall is suitable for a conference, convention, wedding venue, wedding banquet, awards night, gala dinner, annual dinner, annual general meeting, or even a concert.
Location
TSR Conference Hall is located on the 16th & 17th floor of IRDKL Mall at Seksyen 16 Shah Alam. It is best accessed via the Federal Highway through the Padang Jawa exit. From the exit, it is just about a 600 metre drive to the conference hall. There is ample parking here as the building has 6 levels of parking available.
Address:

IRDKL Mall, Level 16 & 17,
1, Jalan Serai Wangi M 16/M,
Alam Avenue 2, Seksyen 16,
40000 Shah Alam,
Selangor, Malaysia
Get A Free Quote