The Book Sandwich Cafe Penang
Event type : Baby Shower, Birthday Party
Get A Free Quote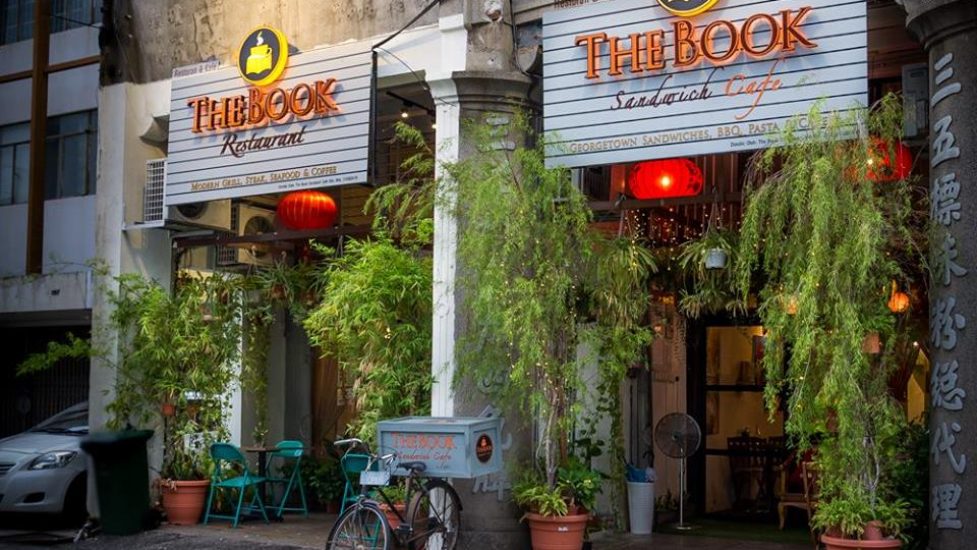 The Book Sandwich Cafe Penang
The Book Book Sandwich Cafe Penang is a unique event space in that itís a cafe themed after books. This cafe offers its speciality sandwiches, pasta, and steaks in an event space that is located in a UNESCO Heritage Site in Georgetown, Penang. The Book Cafe Penang heralds itself as a sandwich expert and sure doesn't disappoint with a fine selection of sandwiches, with the most famous being the Succulent Lobster Sandwich. Patrons can expect the environment to be fusion of vintage and modern decor with friendly, hospitable staff.
Event Space
The Book Sandwich Cafe Penang is located in a double-storey heritage shop house. The event space has an open kitchen situated at the rear end of the cafe and a long table for larger groups, the air-conditioned front section has rows of dining tables with outdoor seating available at the entrance offering a view of the heritage street. The walls in the cafe are creatively decorated with various books with dim, soft lighting illuminating the event space. The decor in the cafe is well balanced with vintage and modern furniture giving this unique modern cafe a heritage feel to it.
Events
The Book Sandwich Cafe Penang is a suitable event space for small scale events like a birthday party, a bridal shower, a corporate meeting, a lunch/dinner party, a casual meet up, an anniversary party, a gathering, or any other events that can fit up to 40 pax.
Location
The Book Sandwich Cafe Penang is quietly located on Beach Road in a UNESCO Heritage Site in Georgetown, Penang. It can be accessed via public transport, taxi and self-driven cars. Parking may be difficult to find as it is a heritage site but street side parking though limited is available.
Address:

205, Lebuh Pantai,
George Town, 10300,
Pulau Pinang,
Malaysia
Get A Free Quote