Event type : Baby Shower, Birthday Party, Cocktail Party, Corporate Party, Dinner Party, Full Moon Party, Gathering, Kids Party, Lunch Party, Meet Ups, Product Launch
Get A Free Quote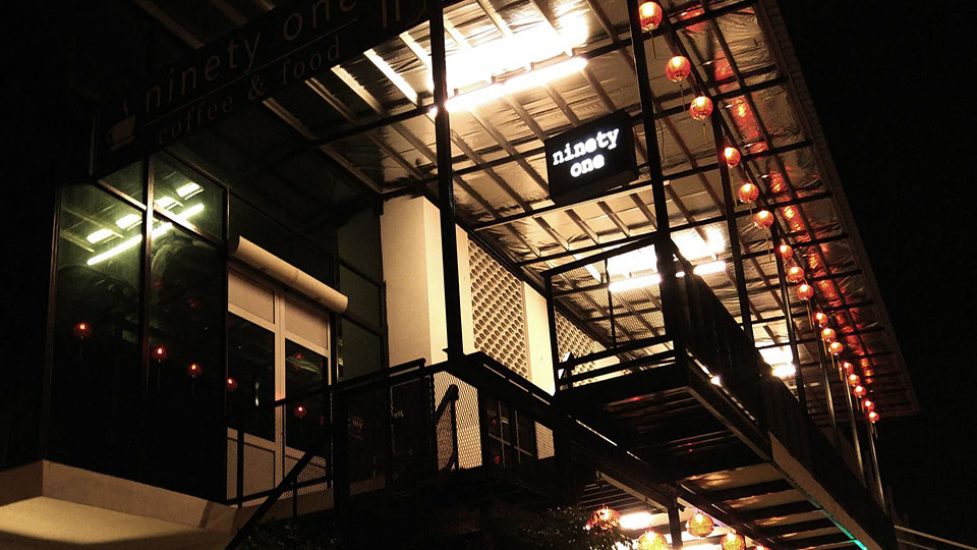 91 Coffee and Food Cafe
Operating since February 2016, owner of 91 Coffee and Food Cafe, Yivern, who is passionate in the coffee industry went through many challenges but continue growing the cafe to specialize in coffee and desserts. She mentioned how most of the eateries in Ipoh concentrate more on food instead of coffee to attract customers. Specializing in Western food and coffee, 91 Coffee and Food Cafe is one of the rare coffee space that takes coffee roasting to a whole new level by serving coffee with their own coffee beans that you will never experience from any other ordinary cafes.
Event Venue
91 Coffee and Food Cafe has a minimalist and hipster-like event space that is well-lit with warm lighting, and paneled with fancy glass windows to enjoy the view from the indoor seating provided. Its interior is furnished with soft seats and wooden furniture.
Events
91 Coffee and Food Cafe is a beautiful designed and spacious place for a birthday party, baby shower, full-moon party, lunch or dinner party, as well as cozy gatherings with family and friends. The event space can accommodate events up to 50 pax.
Location
91 Coffee and Food Cafe is located along Jalan Raja Dihilir, in the heart of Ipoh. The event space is positioned first floor and towards the front of Tambun Inn Building and above Lahori Zaika Restaurant. There are several street parking lots outside the cafe as well as parking inside the car park building.