Aroimak Thai Kitchen and Bar Melaka
Event type : Baby Shower, Birthday Party, Farewell Party, Full Moon Party, Gathering, Kids Party, Lunch Party, Meet Ups
Get A Free Quote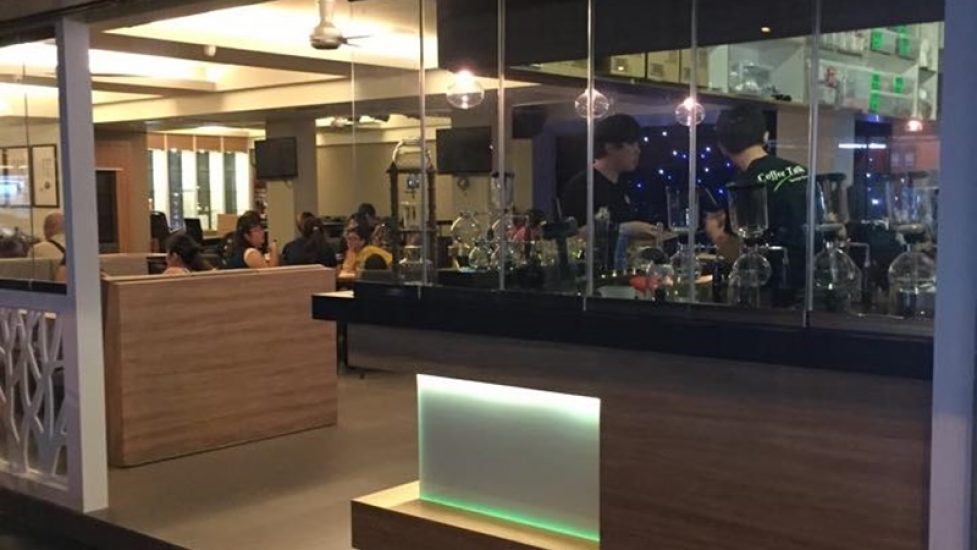 Aroimak Thai Kitchen and Bar Melaka
Looking for Thai food in Melaka? Drop by Aroimak Thai Kitchen and Bar Melaka, previously known as Coffee Talk Music Cafe Melaka. This event space is dedicated to serving Thai food that is authentic, fresh and tasty. They use a mixture of spices and seasoning such as lemongrass, garlic, lime and shrimp paste to bring out that signature Thai taste to excite your taste buds and accentuate the freshness of the ingredients used.
Event Venue
With its open and spacious layout, Aroimak Thai Kitchen and Bar Melaka makes its customers feel welcome and relaxed. Whether you prefer chilling indoors or outdoors, youíll be able to find a seat at this event space. Inside the cafe, there is also a stage decorated with fairy lights, which is a great for pictures. On certain nights, there will be music performances which adds to the ambience.
Events
Aroimak Thai Kitchen and Bar Melaka is an event space with a homey and simplistic design. It is suitable for you to have a birthday party, bridal shower, tea party, meet-up, company dinner, a small wedding party or a proposal. They have a simple PA system available which will come in handy for any occasion you wish to celebrate here. This event space can fit up to 80 pax.
Location
Aroimak Thai Kitchen and Bar Melaka is in Melaka City, and it is located near many hotels and two major shopping malls in Melaka, namely Mahkota Parade and Dataran Pahlawan. While there is street parking around this event space, you also have the option of taking a taxi or a rickshaw, both of which are abundant in Melaka City. For first timers in the area, it may be difficult to notice the sign for this cafe. Just look for ANT Bar, which has a very noticeable sign, and you will find Aroimak Thai Kitchen and Bar Melaka right below it.
Address:

283 & 284, Jalan Melaka Raya 2,
Taman Melaka Raya,
75000 Melaka,
Malaysia
Get A Free Quote