Event type : Business Dinner, Cocktail Party, Dinner Party, Meet Ups
Get A Free Quote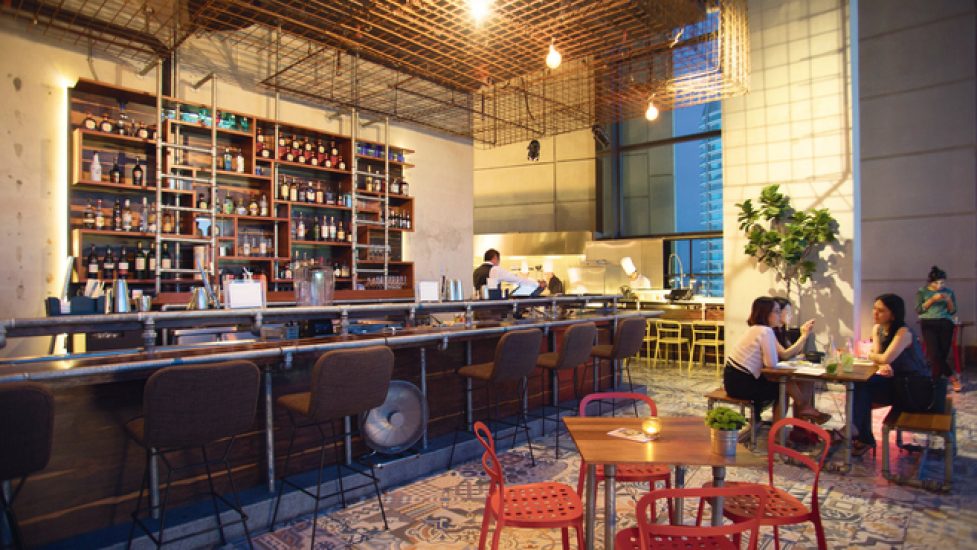 Fuego KLCC
Fuego KLCC makes up the quartet of restaurants at Troika Sky Dining. Cantaloupe's Chef Chris Bauer and Eddie Chew adds yet another dining establishment here that has once again been the talk of town. Fuego, which means fire in Spanish, is bound to set your palates alight with its focus on South American flavours and they claim that it's going to be tapas that you have never seen before. In fact Fuego KLCC even has chefs specialising in guacamole. Have you had guacamole with chili padi?
Event Venue
Fuego KLCC offers a less imposing event space than its counterparts at Troika Sky Dining. If you are looking for a casual event space for business associates or friends, then Fuego KLCC offers a more laid back atmosphere. The colourful Talavera styled tiles gives a vibrant eclectic feel to Fuego KLCC and what says casual more than canteen benches. Fuego KLCC can accommodate up to 60 pax. Do note that Fuego KLCC operates in two seatings. The first starts at 6:30 pm till 8:30 pm and the second starts at 8:45 pm till midnight.
Location
Fuego KLCC is located in the KLCC area and easily accessible via Jalan Tun Razak. One of the things that we like about the dining establishments at The Troika is that parking is readily available at the multi-storey car park just opposite the road. It may not be cheap, given that this is the KLCC area, but there is lots of it and very few places have a car park as convenient as this.
Address:

Level 23A, Tower B, The Troika,
19 Jalan Binjai,
50450 Kuala Lumpur,
Malaysia
Get A Free Quote