Paddles and Beans Cafe Melaka
Event type : Alumni Party, Bachelor party, Birthday Party, Bridal Shower, Cocktail Party, Family Retreat, Farewell Party, Full Moon Party, Gathering
Get A Free Quote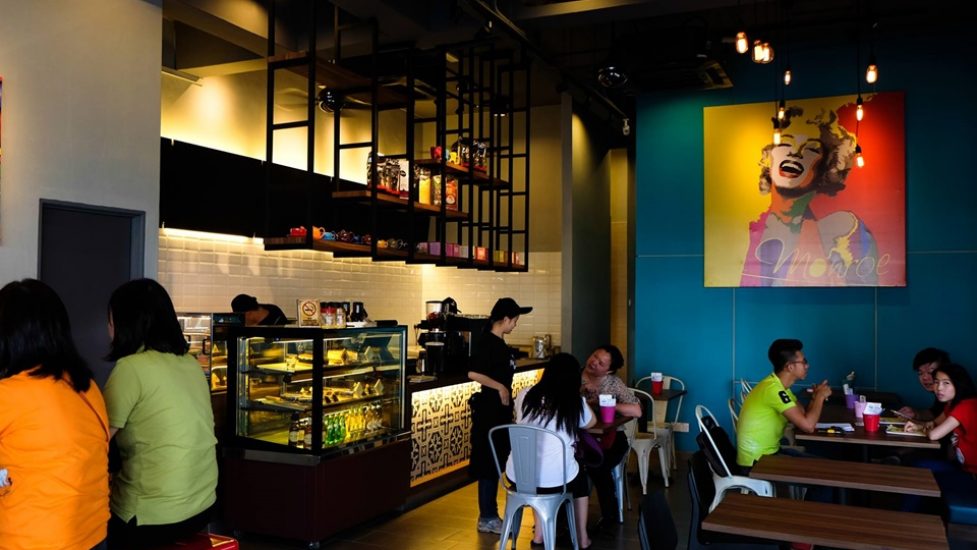 Paddles and Beans Cafe Melaka
Paddles and Beans Cafe Melaka is a small cafe located a short distance away from the busy streets in Melaka City. The team behind this cafe is ìpassionate about serving great coffee and good food". Besides serving top-notch coffee, they also provide a broad selection of western and local food. Sink your teeth into the salted egg chicken burger, have a slice of Kahlua cheese cake for dessert, and pour yourself a mug of hot chocolate for the ultimate combo!
Event Venue/h2>
Escape the crowded streets of Melaka to this cozy event space for delicious coffee, unique treats and Instagram-worthy shots. Paddles and Beans Cafe Melaka excites not only the taste buds but also the eyes with its display of striking artworks which contrast yet complement the simple furniture. Relax indoors while sipping a cup of coffee, or sit outside and soak in the sights and smells of Melaka while enjoying local fare such as laksa. Events
With its warm and intimate atmosphere, Paddles and Beans Cafe Melaka is suitable for you to have a casual gathering or meet-up with friends, birthday party, tea party (or a coffee party), or even a proposal. This event space can accommodate up to 40 pax.
Location
Paddles and Beans Cafe Melaka is located just a stone's throw away from Melaka City's tourist spots like A Famosa and Melaka River Park and Cruise. Plenty of street parking is available around this area, but if you would rather not drive, there are other options such as taxis and rickshaws. If you are unfamiliar with the area, keep a lookout for Swan Garden Hotel Melaka, which is right next to Paddles and Beans Cafe Melaka and is very noticeable.
Address:

No. 2, Jalan KSB 1,
Taman Kota Syahbandar,
75200 Malacca,
Malaysia
Get A Free Quote