Event type : Baby Shower, Birthday Party, Cocktail Party, Full Moon Party, Gathering, Meet Ups, Tea Party
Get A Free Quote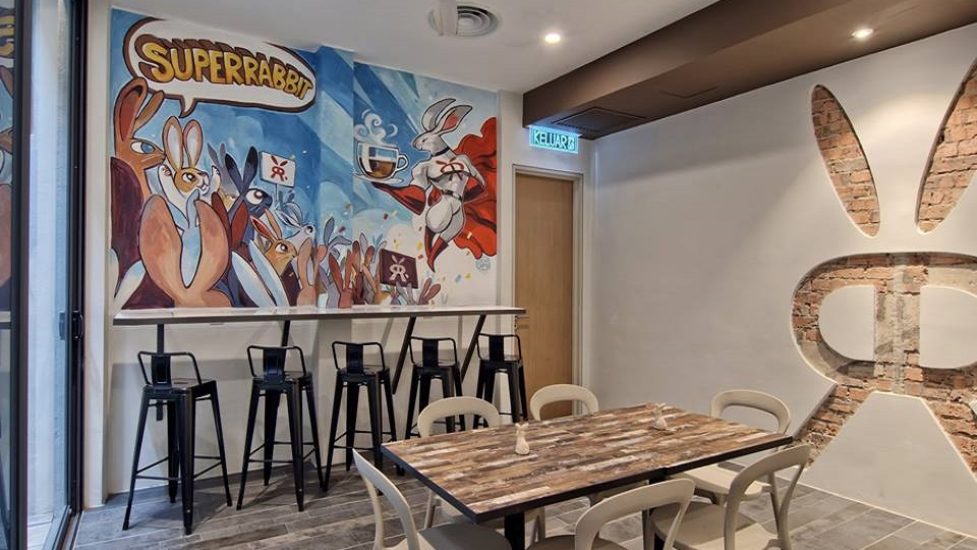 Super Rabbit Cafe Melaka
Super Rabbit Cafe Melaka is an event space tugged inside a funky, chic and fun Hotel called Timez Hotel Melaka in the heart of Jonker Street. Incorporated in March 2017, Super Rabbit Cafe Melaka is an all-day dining event space serving premium coffee, creamy cakes and unique menu of Asian-Western Fusion Cuisine that is inspired by flavours that define local cuisine, added with a fine international taste profile that is sure to appeal to travellers and locals of all walks of life. This unique event space is open to both patrons of the hotel as well as the public. Whether you just want a light nibble or a substantial and hearty meal, Super Rabbit Cafe Melaka offers great selections that will have you hopping with delight.
Event Venue
Super Rabbit Cafe Melaka is a tranquil, trendy, bright, cosy and comfortable event space with lovely view of green plants and wonderful landscaping feature through wall length clear windows. The decoration is skewed towards minimalist with the use of white, brown and black. There is a fine mural of colourful Super Rabbit as a backdrop beside the high stools seating area, giving the trendy event space a refreshing and cute look. Super Rabbit Cafe Melaka is bringing their life-sized 3D Super Rabbit mascot sculpture to life soon and will be greeting customers at the event spaceís front lawn. This event space is very airy with air-conditioned as well as ceiling fans being installed.
Events
Super Rabbit Cafe Melaka is suitable for hosting a birthday party, reunion, proposal, ROM, anniversary, baby shower, full moon, bridal shower, gathering, small scale corporate event and product launch. This event space can accommodate up to 40 pax.
Location
Squeezed into a row of historic shop houses in the heart of the UNESCO heritage area, Super Rabbit Cafe Melaka is located inside the strategically located Timez Hotel Melaka. Parking is available along the street or alternatively you can park at Casa del Rio open air car park which is only a few minutesí walk away.
Address:

No. 31, Jalan Hang Kasturi,
Jonker Street,
75200 Melaka,
Malaysia
Get A Free Quote