Event type : Birthday Party, Corporate Dinner, Corporate Party, Dinner Party, Meet Ups, Product Launch, Wedding Dinner, Wedding Party
Get A Free Quote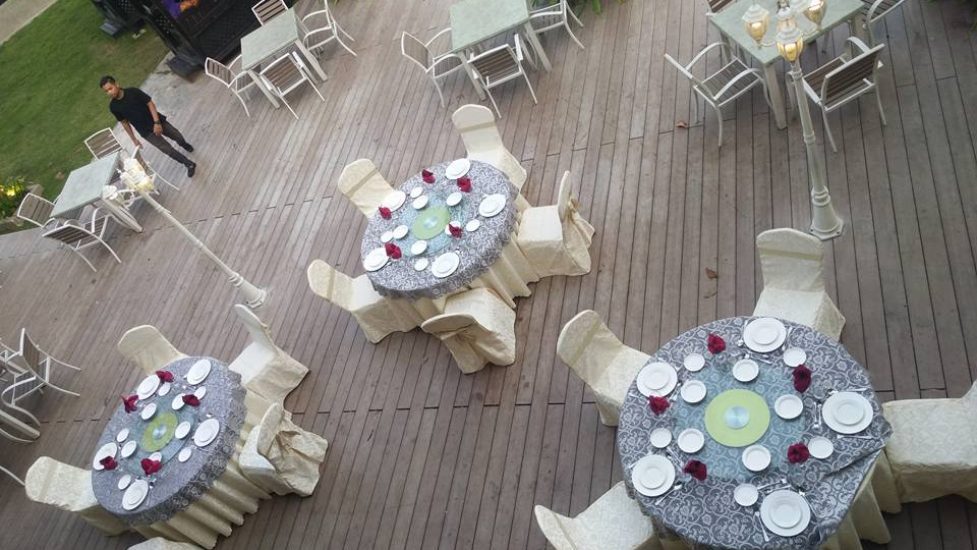 Restoran Melayu Melaka
Restoran Melayu Melaka originated back in year 2015 and has since proved its specialty in serving exotic, traditional and affordable Malay cuisines in its strategic location in Malacca. Here at Restoran Melayu Melaka, guests are encouraged to come enjoy the food with their loved ones because good food should always be enjoyed with great company. In fact, the more the merrier!
Event Space
Other than the wide variety of Malay favourites served, Restoran Melayu Melaka offers vast space for a comfortable dining experience and a view of lush Malaysian greenery. There are both outdoor and indoor seating arrangements. The indoors of Restoran Melayu Melaka contains simple and elegant dÈcor with clean white-painted walls and tiled floors. The open space outside at Restoran Melayu Melaka is set on wooden floors and surrounded by greenery that is soothing to the eyes.
Events
As mentioned above, the simplicity portrayed in the interior design of Restoran Melayu Melaka enables the event space to be easily adaptable to suit any type of functions. Some examples of events usually held at Restoran Melayu Melaka include a birthday party, a wedding party, an engagement function, a private family function, a meeting, a corporate event, a product launch, a seminar and even a gathering of family and friends. Restoran Melayu Melaka is capable of seating an approximate of 350 pax at maximum comfortably.
Location
Located right on Jalan Tun Mutahir, Restoran Melayu Melaka can be easily spotted across from Kolej Tun Mutahir UiTM Bandaraya as the two are situated right opposite each other. For those who wish to arrive here by private transportation, many parking spaces are made available on the streets and within the parking lot nearby at Restoran Melayu Melaka.
Address:

No 332, Jalan Tun Mutahir,
Kampung Morten KB VIII,
75300 Melaka,
Malaysia
Get A Free Quote