Event type : Alumni Party, Birthday Party, Bridal Shower, Dinner Party, Farewell Party, Gathering, Kids Party, Lunch Party, Pre-Wedding Party, Product Launch, Product Talk, Reunions, Seminar
Get A Free Quote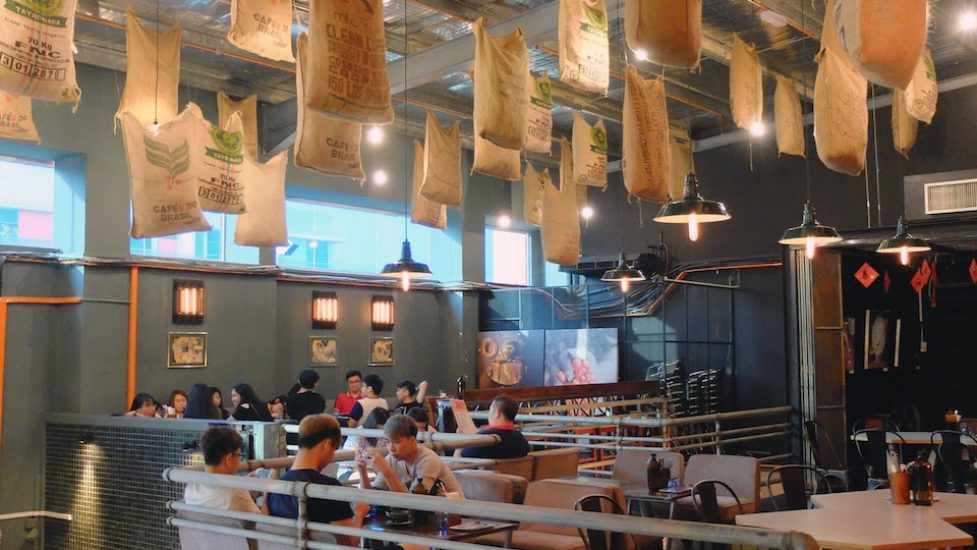 Factory 30 Johor Bahru
Founded by Just Want Coffee (JWC), Factory 30 Johor Bahru has taken the industrialised garage aesthetic into a modern cafe setting. A great selection of coffee can be found at Factory 30 Johor Bahru, where they take their coffee seriously. They even roast their own coffee beans in-house, with their roaster on display for all to admire. Aside from that, they are also known for their fresh and fluffy waffles as well as their signature icy cold tiramisu.
Event Venue
Surrounded by a whole area filled with factories and garages, Factory 30 Johor Bahru fits right in with its industrial garage aesthetic. There are two levels inside the repurposed factory with the bar and main seating area being downstairs while the upper level houses its very own art space and an additional seating area. Furnished with chairs and table that are made from galvanised steel and wood or leather cushions, visitors will truly feel chill and hipster vibes.
Events
Factory 30 Johor Bahru is a chill and hipster event space with two levels of indoor seating. This industrial event space is great for a birthday party, bridal shower, corporate party, product launch as well as other corporate events and social get-togethers. They are able to accommodate up to 250 pax.
Location
Factory 30 Johor Bahru is located within Taman Mount Austin, an industrial area in Johor Bahru. It is easily accessible from Leburaya Pasir Gudang. Public parking spaces are also available around the cafe.
Address:

30, Jalan Mutiara Emas 5/3,
Taman Mount Austin,
81100 Johor Bahru,
Johor,
Malaysia
Get A Free Quote